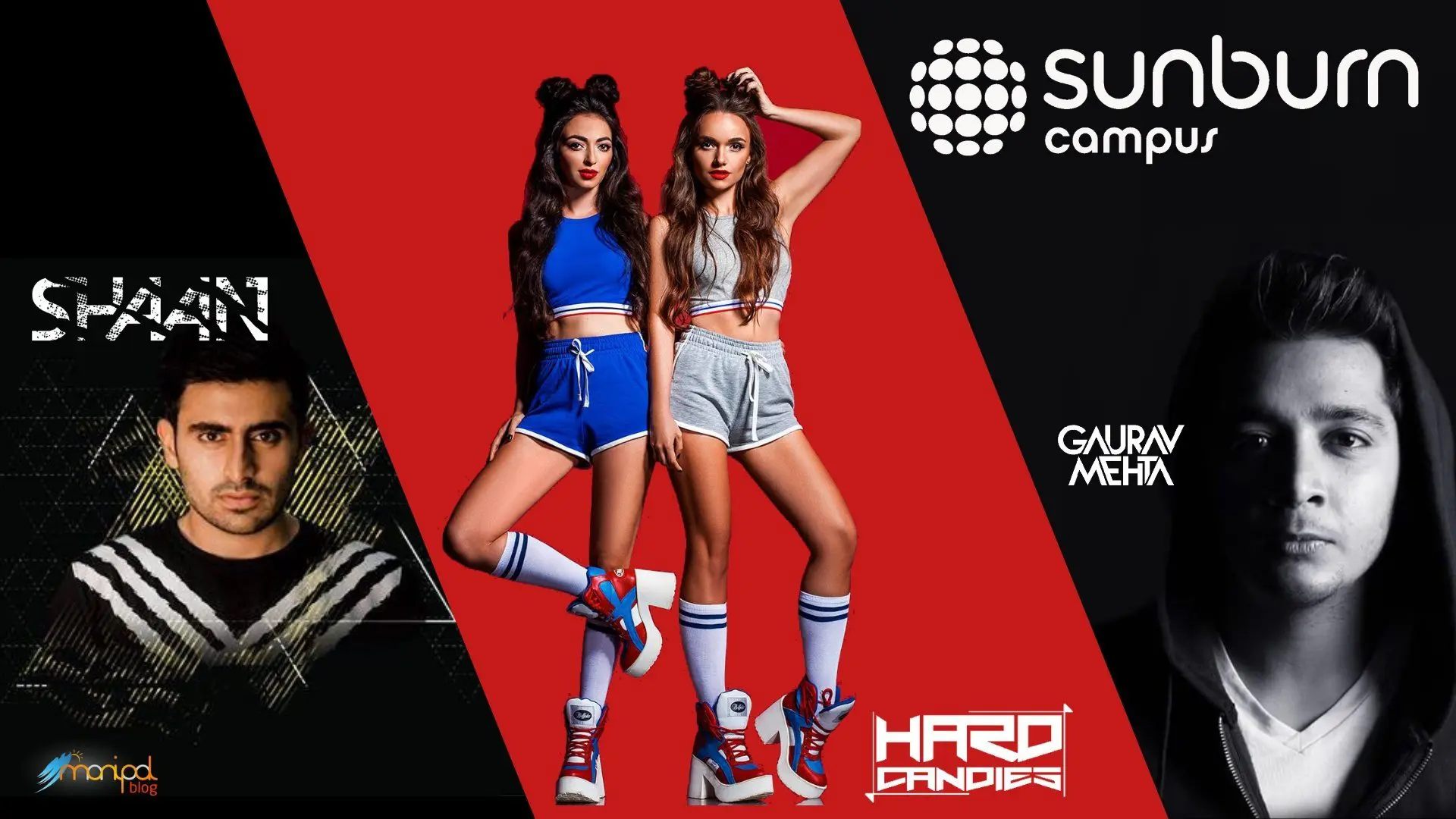 Shaan is the youngest DJ ever to play at an international music festival. At age 15, he debuted at Asia's largest music festival – Sunburn 2010, in Goa, India In only his first year of playing, Shaan quickly jumped from opening sets for Funkagenda and Helium Project, to playing with Lost Stories and Pearl. The end of 2011 found him touring with Miss Nine and DJ Mag, World Ranked #8 DJ, Avicii on the Sunburn Festival Pre-Party Tour. Shaan's daytime progressive house set attracted thousands of Sunburners, and was unofficially ranked one of the top five favorite sets of the festival.
In 2011, Shaan's energetic persona and his silky smooth transitions landed him an invitation to play in London for a public awareness concert for Global Truce, and for an exclusive, premier gig on a private yacht. In the following years his sharp intuition due to his undying love for electronic dance music, has seen him opening for names like Dash Berlin, Tiesto and Swedish House Mafia.
In 2013 Shaan at the age of 18 he was one of the first Indians to close the infamous BOX at Ministry of Sound London TWICE. Shaan too recently played at Marenostrum Festival in Valencia to a crowd of over 6,000 people. After this he became the first Indian DJ to ever play the world No1. festival Tomorrowland! His music enthralled the Tomorrowland Radio crew and he was invited the premier is his brand new single on Tomorrowland Radio to 40 million listeners!
After taking India by storm, Shaan has stepped into international waters and left a huge mark!
Catch Shaan, live at Manipal this Saturday at the 3rd Edition of Sunburn Campus : Manipal for a night of your lives!
The hottest female EDM DJ Duo Hard Candies are a dangerous combination of two stylish and talented girls who are experienced DJs, gifted sound producers, vocalists, MCs and professional models!Hard Candies' started in the past as the residents of the "Let's Go Music Radio-Show" on the DJFM Radio Station (2013-2014). Right now they are residents of NRJ Ukraine Radio Station with exclusive urban|R'n'B show "BBQ Villa". They have been associated with India's premier electronic music festival"Sunburn", Goa's EDM brand "Get Together Goa" and International Fashion TV.
Hard Candies have been performing and have been critically acclaimed and appreciated at the best events and clubs in many countries like Ukraine, India, Egypt, Tajikistan, Belarus, Russia, Georgia, Kazakhstan, Moldova, Azerbaijan, Turkey, Sri-Lanka, Nepal, Europe, and Asia to name a few. They have participated with great success in UFW Preparties and Afterparties, the all popular Euro 2012 Afterparty, exclusive Fashion Vodka parties, and many others. Apart from these, they have been headliners in well-known EDM festivals like the Sunburn Campus Shows, Get Together Goa and Ogrenci Fest.
After all these successes its was not a surprise that Duo Hard Candies became European Club's Breakthrough of the Year 2014. Hard Candies will also be at Sunburn Campus : Manipal, this Saturday!
With the coming of age of the party scene in India, DJ Gaurav Mehta has proven to be one of the major forerunners in kindling and propagating the Dance Music Culture in his home town Hyderabad. One of the youngest DJs in the country.
Currently the residential DJ at Hyderabad's most popular night club Over the Moon, Gaurav has amassed a large fan base of club goers and party enthusiasts, who love him for the innovative sets that he belts out week after week. While he uses his smooth Hip-Hop and Commercial mixes to draw audiences to the dance floor, he proceeds to get the party's tempo feverishly high with his insane EDM, Trap and Dubstep mash-ups. He alternates that with bursts of Commercial Dance Music, a combination that keeps the club packed and the audience dancing till the wee hours. A proven jack of all trades, Gaurav has the ability to gauge the vibe of his audience and diverge the tempo and genre of the music he plays according to the taste of his fans.
Always current and always up to date with the hottest trends in the international and domestic music scene, his performances are forever fresh and enticing which have proven that Gaurav is not just an entertainer, but also an artist in the true sense. Gaurav is one of the 3 Headliners for this Saturday's Sunburn Campus : Manipal!
Tickets for Sunburn Campus : Manipal available at Barista (Canara Mall) Dollops (Tiger Circle) Secret Recipe (Student Plaza, MIT) Crave Bakers (End Point Road) Hangyo CTF and on calling the Volunteer Team at 9480074473
ManipalBlog.com is Proud to Announce themselves as the Exclusive Media Partners for Sunburn Campus : Manipal