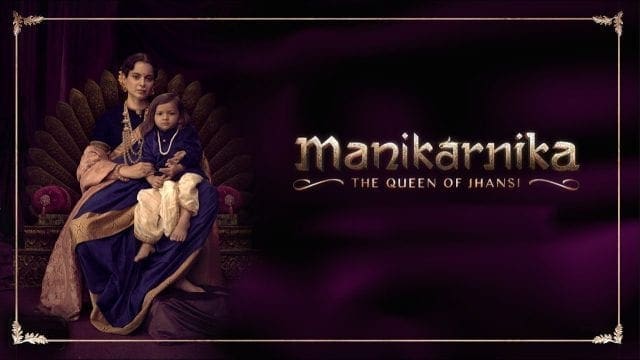 If I say, "I'm going to review Manikarnika: The Queen Of Jhansi"  I won't be doing justice, neither to the legendary Rani Laxmi Bai, nor to Kangana for portraying the character so magnificently.
This two hour twenty eight minute movie tells you the story of a woman, a daughter, a wife,a mother,a queen & a freedom fighter. It depicts the complete journey of Rani Laxmi Bai; from her birth to her last breath- where she was all alone fighting to save her Jhansi. I honestly feel it's not easy to depict her life in such a small time period because her journey is not only hers but of a lot more characters, about whom a common man might not even know.
Kangana could not have done this with more perfection. There are scenes where she's fighting with dignity and at times, she has been seen dancing, singing and laughing. Considering the fact that she's making her directorial debut with this movie, she's done both the jobs perfectly.
Manikarnika presents you all the historical facts, but in a modern period. Hence you never get bored of them. If you've read Shubhadra Kumari Chauhan's poem Jhansi ki Raani, you can definitely live all those lines throughout the movie.
However, despite being such a nice movie, it would have been more impactful had the other actors had more screen time. But considering the time limit, the producers have come up with the best.
Don't forget the music- at one point in the film, you hear the beautiful words of Desh se hai pyaar toh aankho mein dikhna chahiye and get goosebumps, yes that is the magic of that song.
Overall, if you're a Kangana fan, you'll love watching her back in action, and even if you're not her fan, you'll love the movie because of the charm & purity of Manikarnika: The Queen of Jhansi.