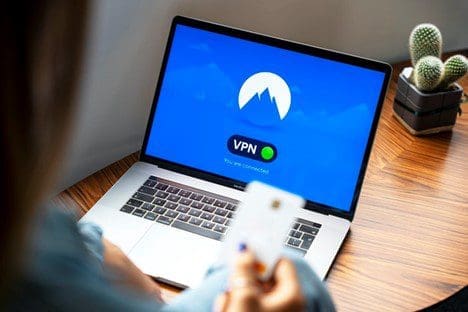 As we all know, VPN is an abbreviation for virtual private network, which aids in the establishment of a connection between you and the Internet. All data traffic is routed through an encrypted virtual tunnel provided by a VPN, which masks your IP address and even makes your location invisible to everyone. This is also a secure network that is not vulnerable to external attacks. When you use a VPN to encrypt your network, it is difficult to track your online activities and steal data. If you're looking for the best way to get a VPN for Windows, look no further than iTop VPN, which offers unquestionably the best free VPN service.
What is iTop VPN?
iTop VPN prioritizes the needs of the user and thus does not limit its bandwidth. You can easily download or upload files and browse the web without restriction. Because it has different modes and an excellent extreme security level, iTop VPN offers a large number of proxies to choose from. Please note that different modes of VPN provide you with an excellent game more that assists gamers in moving with a lightning speed network. This is a very adaptable network that can handle a wide range of network transactions.
With servers located all over the world, it offers a dedicated streaming network. If you believe that hackers and crackers can threaten you while using iTop VPN, you are totally wrong since this is the safest network. The network has various modes to choose from, but that doesn't mean you can't stick to a single mode for an extended period of time. You can use any mode as long as it is the most comfortable for you.
Features That Make iTop VPN Stands Out
iTop VPN protects and respects your online privacy and security. You can use any amount of bandwidth while connected to the network. With the fastest Internet speed and no restrictions, unlimited bandwidth could be used. A free VPN encrypts your data to ensure that it is completely private, safe and secure. Furthermore, the company does not track or store your data, so your internet history is always hidden.
There are services available all over the world, covering the majority of countries and providing high-speed networks with no content restrictions. By using such a free VPN for Windows, you can easily bypass geo-restrictions. You can easily grant others access to content that is not available. You can easily provide others with access to content not available in your region.
You can also easily access streaming services and online games. When iTop VPN detects that the system has stopped working, it immediately blocks all internet traffic.
Another advantage of iTop VPN is that it includes a Kill Switch. Also known as an emergency switch, it is a built-in monitoring program that automatically blocks all Internet traffic when it detects the VPN service has stopped working. Your VPN may occasionally stop working for a minute due to a connection failure or unforeseen circumstances.
You will continue to use the Internet without a Kill Switch while your data is available to your ISP and other online trackers. Kill Switch will prevent this from happening, ensuring that your data is always secure and you don't have to worry about your real IP address or any other personal information being leaked.
Final Verdict
Due to the widespread use of Windows, the demand for VPN has skyrocketed, and there are now a plethora of networks available on the Internet. iTop VPN is the most secure software for surfing the Internet privately and securely. Most users prefer to use a free VPN for Windows to avoid having their Internet activities tracked. While using this network, no information about you will be made public. Just try it out!