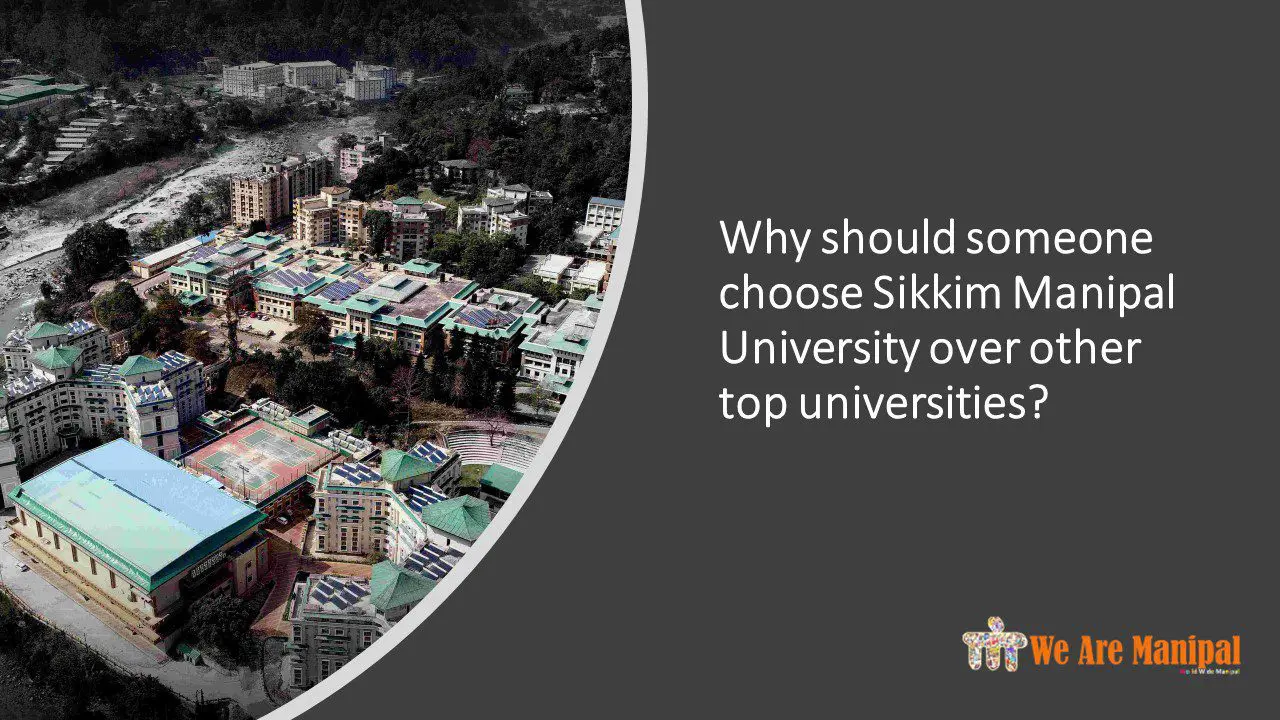 Engineering is the most widely sought professional degree in India. Due to the continually increasing demands, many private universities are cropping up. They claim to be excellent and leaders in their field, but the truth is somewhat different. A majority of these colleges just fulfil the bare minimum requirements to get the UGC recognition. You can be very sure that their objective is to run a profitable business and not to provide quality education. In fact, some colleges don't even have the necessary infrastructure and exist only due to corruption or political backing. Thus, with so many namesake universities offering namesake degrees, you need to be very careful.
Today, the college in focus is Sikkim Manipal University. In this article, we will discuss in brief about engineering at SMU. We will be covering the various aspects to see if the university is worth it.
HISTORY
Sikkim Manipal university came into existence on 15th November 1992. It was formerly known as the Sikkim Manipal University of Health, Medical, and Technological Sciences. It is a public-private partnership university. The two parties include the Government of Sikkim and Manipal Pai foundation. The branch of SMU that offers engineering courses is known as the Sikkim Manipal Institute of Technology (SMIT). SMIT came into existence in the year 1997.
RECOGNIZATION
All the courses at SMIT are recognised by bodies like the All India Council of Technical Education (AICTE) and University Grant Commission (UGC). It has also received the NBA (National Board of Accreditation) accreditation. SMIT has also signed MOUs with several foreign universities to improve the quality of education.
COURSES OFFERED
SMIT offers a wide range of undergraduate and postgraduate programs. It provides a total of 22 programs. They have B. Tech degree courses in the field of computer science, civil, mechanical, electrical, IT, electronics and communication, etc. The university also offers B.Sc. in IT, BCA and BBA courses. SMIT will also look after your postgraduate needs by providing various M. Tech, MBA, and M. Sc. degrees. Some diploma courses are also available in their extensive program list.
PLACEMENT
The reason behind opting for a professional course is placement. A majority of students seek jobs after B. Tech. And hence, placement is an essential aspect of any college. SMIT has a good track record when it comes to placement. Almost 100% of students manage to land a job. The opportunities are ample, and it is up to the capability of the student the make the most of it. The package ranges from 3 LPA to 12 LPA, and the average figure is somewhere around 4.5 LPA. Compared to other private colleges, SMIT placements are relatively decent.
RESEARCH
A university is as good as its research and projects. This depends hugely on the quality of faculty and infrastructure. SMIT looks good in both departments. They have excellent reputed research scholars and professors to guide students. The infrastructure is moderately adequate to fulfil the requirements of the students. There are a good number of research projects funded by reputed organizations like AICTE, DST, DBT, DeitY, DRDO, SERB, ISRO, and SMU. The labs are built under the guidance of various foreign institutes. The MOUs provide for technology and information exchange, thus ensuring the best facilities being offered at the labs for research.
Thus, we have roughly covered the essential aspects that need to be considered before finalizing your college. Your job does not end here. You should keep researching about the college before making any decision. Read more reviews, visit their official website, and see for yourself if this college is worthy of fulfilling your dreams.