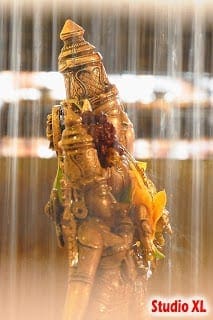 Is India illiberal? The answer depends on where you stand on the social scale: Chidanand Rajghatta
Noted Journalist and author Chidanand Rajghatta launched his latest book 'Illiberal India: Gauri Lankesh and the Age of Unreason', published by Westland under their new literary imprint, Context at Higginbothams, Bengaluru.
The event witnessed a riveting discussion between author Chidanand Rajghatta, Vasanthi Hariprakash, Founder of Pickle Jar, the curating platform & Journalist Preeti Nagaraj.
The event, which took place at Higginbothams, witnessed an ecstatic crowd eager to learn more about the life of Gauri Lankesh and her increasingly strident stance on separate religion-status for Lingayatism. A fierce critic of the growing Hindutva faction in Karnataka,she was murdered on the 5th of September 2017. The murder followed the style of previous murders of rationalists M.M. Kalburgi, Govind Pansare and Narendra Dabholkar. 
Speaking at the event, Chidanand Rajghatta said, "Is India illiberal? The answer depends on where you stand on the social scale. It's like if you ask many white Americans, they will says there is no racism in America. A woman standing up and speaking her mind, there are many people who can't handle it. Gauri's gripe was that Lingayatism had been corrupted, religion had become commerce and she went out and said it."
In the book, senior journalist and analyst Chidanand Rajghatta examines the volatile political landscape that is the background to the murder of the Gauri Lankesh that shocked and terrified the nation. It is the story of two people who came of age politically and in terms of awareness together, and continued on that journey for many decades together– and these were the imperative formative decades in the history of modern India, the decades that brought India to the majoritarian nationalist era.