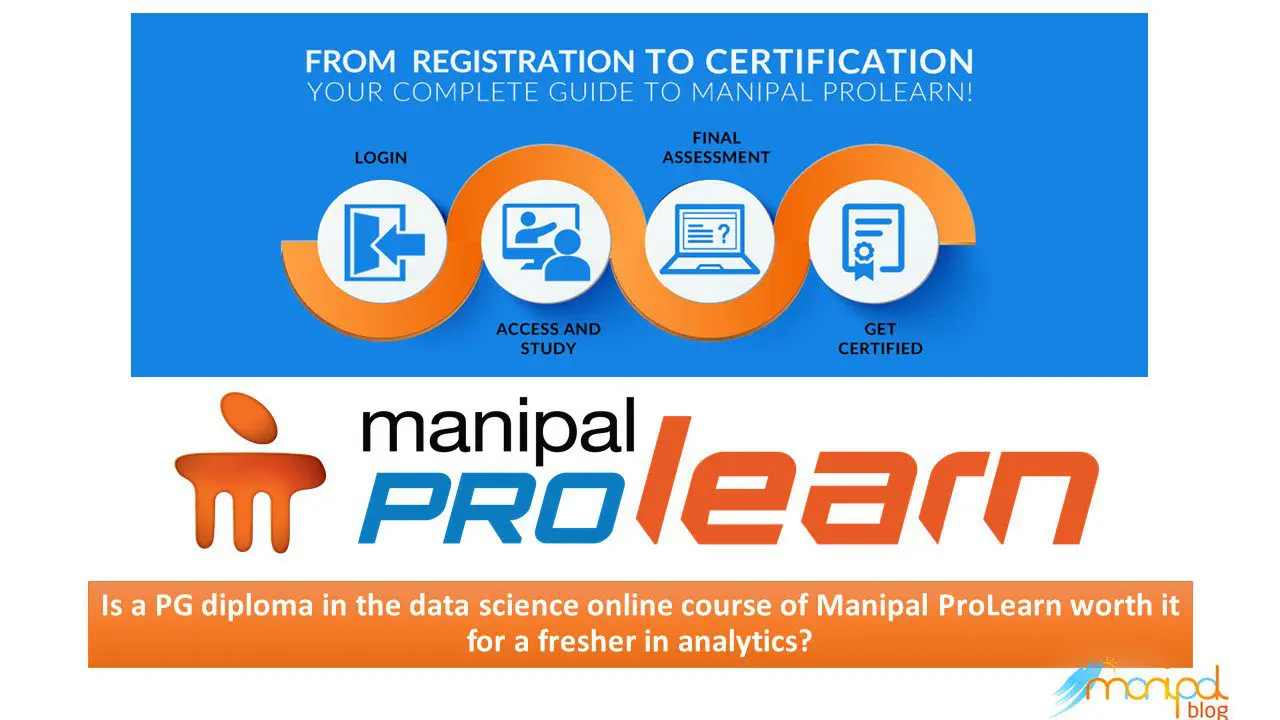 In this modern era of intense competition among job aspirants, it has become quite essential to engage in some highly refined learning from esteemed institutions to pave the way for amazing future endeavours. Data science is one such revelation which has taken the employment sector by storm. This highly claimed method for extracting revolutionary scientific methods and algorithms has ensured that students pursuing data science are paid whoppingly. Thus, this incredible concept has become quite popular among students from various backgrounds.
One such institution which has created a sensation in the education field is Manipal Prolearn. This incredible online platform has developed sophisticated techniques of embedding vast knowledge of Data science in Students from various backgrounds. EduNxt, the management system of Manipal Prolearn, precisely enhances the learning methods for students aspiring to pursue data science.
But is this platform ideal for the fresher students pursuing analytics? Let's find out
Highly acclaimed institution
Manipal is amongst the most sought-after institutions in India for Data Science and Analytics courses. Carrying a prestigious tag of Manipal institutions is never easy. Still, due to its revolutionary techniques of teaching online, Manipal Prolearn is rapidly rising as the top institute for online learning, especially in analytics. Thus, it should not be a tough decision for the freshers in analytics to pursue this course for a great future. An adequate proportion of teachings and practical internships also makes it quite a unique concept in this modern era. Students are ensured of an elite level of instructions in the field of analytics for 8 months in the course. For 3 months after that, they are engaged in highly acclaimed organizations for a practical internship. This method is incredibly successful as it involves the all-round development of students. Thus, Manipal Prolearn is an ideal institution for freshers in analytics.
Loaded with extremely crucial knowledge
Diploma in Manipal Prolearn would precisely elaborate the freshers in analytics about the in-depth understanding of the subject. The sole purpose of the institution is to engage the students in practical aspects rather than overemphasizing on theoretical knowledge. Highly sophisticated teachings of Data learning and analytics would ensure a perfect command over Hadoop, SQL, Excel, Hive, NoSQL, Storm, and Apache Spark. These are the most vital big data techniques which eventually create a difference between highly paid aspirants and the mediocre ones. Thus, for freshers who want to grasp the essential elements of Analytics most effectively, then Manipal ProLean would be an ideal institution for you.
Valuable diploma along with amazing annual packages
Manipal Prolearn is associated with the Manipal Academy of higher education, which speaks volumes of the credibility of this diploma. Diploma from MAHE is quite renowned and is acclaimed all over India, which would ensure the high possibility of getting a placement in prominent organizations. The institute claims a guaranteed placement and even when students fail to get a placement, he/she will get financial support worth 30 thousand for 3 months. A student can get as much as 12 lakhs per annum of the package, which is by no means an average one! Thus students can easily retain the fess of the institution in a few months of employment. Therefore, financial securities and even higher wages indicate that Manipal Prolearn is an ideal prospect for all the freshers pursuing analytics.
Get placed in Eminent companies
Manipal Prolearn has ensured that the students are placed in one of the most excellent organizations in the world for great future endeavours. Some of the organizations in which students get placed are Equifax, Infosys, MindTree, Blueocean, Genpact, Delloite, Affine and other powerful organizations, which have paved the way for the bright future of the aspirants from all around the country.
Conclusion
Manipal Prolearn is definitely a revelation in the online courses for analytics. It's highly refined teaching methods along with important credibility, and assured placement makes it an ideal institute for all the aspirants of analytics in the early phase of their professional careers.