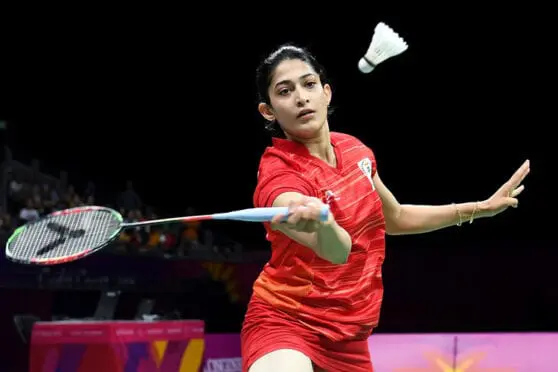 Emphasizing on the importance of keeping a 'fit' mind and body is something that everyone must do. It's also something that everyone should take time to do. If you think it's a joke, take it from a professional. Meet Ashwini Ponnappa, one of India's foremost badminton players in both the Women's doubles and Mixed doubles categories. An Arjuna awardee, Ponnappa has played in mostly all tiers of international and domestic levels of the sport.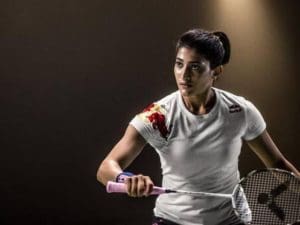 (Source: sportstar.thehindu.com)
Donning the Indian jersey, she has partnered with other top Indian badminton players such as Jwala Gutta, N Sikki Reddy and Satwiksairaj Rankireddy and has won medals at the Commonwealth games, the BWF world championship, the South Asian Games and many other prestigious events. Hailing from Kodagu district, in Karnataka, Ashwini Ponnappa is considered one of India's best badminton players, being consistently ranked among the top 20 in the BWF World Ranking reaching as high as no. 10 in the double's category.
Here's what she had to say when ManipalBlog interviewed her about her opinion on the importance of mental health, fitness and how she's been affected by the pandemic.
Question: It's been difficult for both athletes and the general public to step out during the lockdown and it's a well-known fact that fitness is an important factor in everyone's day to day activities and its important for them to stay fit and be healthy. What is your view or opinion on how people should try their best to stay fit during this lockdown period?
Answer: Well, I feel like I mean initially when lockdown was on, people were restricted to staying at home, so the means of working out was very different. You didn't have access to going out and running, you didn't have access to playing a sport, so during the lockdown it was pretty different. Post lock down, again it's different, I mean things are sort of back to normal but still not back to normal, you know. But when it comes to fitness I think one of the things that I did learn during the lockdown was, it is very important not just to keep yourself healthy like physically but also to keep yourself mentally happy and in a good space because I think when you work out it is like something that makes you feel good about yourself, so being physically active is very important because you, it's kind of like being self-disciplined in a way, which is for yourself. You're doing it for yourself, for your body and for your mind and for me during this lockdown, if there's this one thing that I've learned is that for me I haven't really had to think about working out, I haven't really had to think about fitness. Like a lot of other people have had to,  because this is a part of what I do and that's playing badminton so I don't have to think about it, it just goes back to my sport so but I think for a lot of people fitness is something that is not a part of their regular routines or something they need to incorporate but I think one of the greatest things so far is that you've got loads of ways to stay active, you've got loads of ways to stay fit, so it's fun. I think we're in a generation where fitness has got a twist, that's like fun, it's exciting and you don't have to stick to running to stay fit. You could dance, you could do Zumba, you could do like anything you want to stay fit or play a sport, so yeah I think the good thing about the lockdown was learning that we can do various other things to stay fit, you can stay at home and stay fit, and now we're going forward post lockdown you can't really say that you don't have time, you can make time to at least do 15 minutes of exercise at home because, one thing lockdown has taught us is that we can do a lot of things staying at home.
Question: What have you been doing in terms of fitness, you're in Bangalore, and Bangalore is sort of a dangerous place, there are cases on the rise and I bet it's been a bit difficult for you to go to where you train from your home, so what exactly have you been doing to stay fit?
Answer: To be honest, ever since the end of May, around May 24th was when I started playing and since then, I have been playing and training regularly. At least on court, it has been regular. My gym fitness, as in, my physical fitness to stay fit has been done at home for at least, the last three-four months. It's just been in the last couple of weeks that I started using the gym at the place that I train, but prior to that of course, I was trying to find various ways to do new exercises at home. Currently, I'm training full swing and I'm also going to the gym since most of them are open but before that I was working out at home with my strength and conditioning coach and that's the most amazing thing because we did find a way in which we could work out at home.
Question: You, of course, practice and train as a professional but do you have any fitness tips that our readers could incorporate to stay fit themselves?
Answer: Like I mentioned earlier, there are loads of ways in which you can stay fit. If running is not your scene, you can cycle, if cycling is not your scene, you can row, if rowing is not your scene, you can dance. There are loads of ways to stay fit, and if none of these are your scene even you can just stay at home. Even if you're in a tiny, little dorm room, you can still do exercises. There are loads of tips online, which cater to simple exercises that are very effective. So, during the lock down, it was something that I did. I went online and I'm like, 'Okay, I'm at home, I need to figure out what I can do at home'. I did manage to find loads of exercises. So, anyone starting with exercise, given the current scenario and the way things are in the world, in terms of the internet and the amount of the material available online, I think working out is no longer an excuse. You can't say, 'I don't know what to do', because there are loads of things that you can find online to help you start. Even for beginners, from beginner to intermediate levels to the highest level, we have loads of exercises that you can do. As a professional sportsperson, for me it's different because my exercise routine revolves around my game, so I can't really say, 'Hey, this is what I'm doing, so it'd be good for you', right? There is no harm in trying new things. Each of you have to try different exercises to see what works for you. And, like I said, there are loads of information available online, so you can say that you don't know what to do, because you can learn simple exercises. From starting off with 5 crunches a day, to gradually increasing it to 10, to like 20 over the weeks. Invariably you'll get better, that's just an example.
Question: This is a more of a question to you. During the lockdown, a lot of athletes have found this period a bit 'trying' on their mental health. Have you felt that you have had any experience with this? Have you felt that mental strain?
Answer: I find it strange, because to me, I have always played and I have been training, I have been traveling, it's been badminton for the last 2 decades, no matter what. I haven't really taken a break, the longest I would have taken a break was for 2 weeks and even those 2-3 weeks that I would have taken a break, I'm still exercising. It's not like full blown out, complete rest and this is the first time I have been forced to do that, because even when I was injured earlier in the year, I was still going to train, to make sure that I'm doing rehab exercises. So, though I wasn't on court, I was still doing some kind of exercise. For me, during this lockdown, it was strange, initially, I was like, 'Okay, we have a break, I'm going to enjoy and make the most of it'. Though I was confined to the house and you can't really go and meet your friends, it's a different kind of break. But then as time passes, you realize that it's different. It did take a toll on my mind because, you see certain things and you just sit and think. It's like you're going through each day and I did find times that were tough and that's when I realized that working out makes a huge difference not just again like feel good but mentally be at a happy space, because it's something that I've done. In the past, I didn't have to think about it because it's something that I've always done. So, I never really understood the importance of working out, because I never really had the opportunity to see how I would feel without working out hard because I've always worked out. For me, during the lockdown and it was interesting because that's when I realized, 'Oh my god, I've been truly blessed to be doing this professionally', because it looks after my body and my mind. I don't have to think about it or have to go do something fitness related for my body, because that is a part of what I do. It was tough, but it also made me realize that staying fit is really important.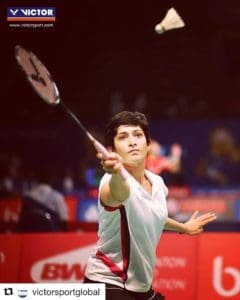 (Source:  https://www.india.com)
Question: Concerning the mental health of athletes in general, do you think there is an increase of cases where athletes feel highly pressurized, especially at a time like this?
Answer: I can't really speak for the other athletes. I can speak for myself and for me, it has been tough. I've taken a lot of positives and ultimately it depends on how each individual looks at the situation. I haven't really interacted with a lot of the other players and everyone, by and large a lot of sports men and women had routines that they were going through because the academies, the coaches, everyone resorted to zoom training, so you did have a semblance of a routine going on. For me, I would say as much is lockdown did bring about certain points that were highlighted like the importance of working out, I had a lot of positives to take back because I was working on my game from a different point of view, I was learning new things, I was looking at matches, I was working with a new coach and I was doing a lot of these things, so by and large I did enjoy the lockdown. It's a very strange thing for me. It's probably because I've been truly blessed to be safe at home and stuff like that. I could enjoy it because, I was not just staying at home but was also doing something to help me improve my game. So, it depends, again. I think, for your question, it depends from athlete to athlete because it depends on how athletes take it, but the one good thing is that, a lot of the academies, a lot of the coaches did have regular zoom sessions. They were regular sessions that you have at 6 in the morning and you have everyone on zoom, working out and you have your coaches and physio's there, everyone's monitoring you, so in a way there was still kind of some sort of routine that was going on, for most athletes.
Question: In terms of how the pandemic has affected everyone, how would you say that your career has been affected now that there aren't many tournaments being scheduled?
Answer: I think in that way it's affected everyone; you know. I think in India, we are truly blessed because a lot of us who are professional sports men and women, quite a few of us, I would say, are employed and are looked after. I'm employed with ONGC(Oil and Natural Gas Corporation of India), so don't have a lot of burdens. But for players who aren't employed and rely completely on the sport it's very difficult. It's very difficult not having tournament's, because not having tournaments, means you don't have sponsors paying you and that becomes very difficult because unlike us, they don't have jobs. Few of us, top sports men and women in India, we do have jobs, so we've been blessed that way. But for those who aren't it has been truly, truly very difficult. For coaches, it has been difficult, for everyone related to sport it has been difficult, as it has been difficult for everyone. But at the same time, all of us are on the same boat, so you have to just go with the flow and again, like I said, I've been truly blessed to be employed with ONGC and that's been a huge savior because I don't need to worry a lot because they are looking after us. I'm lucky that way, but then not everyone is, so it becomes very difficult when you don't have that kind of backing and support and of course, sport as like all the other businesses, have taken a massive hit but we are slowly looking at starting things. We have the Danish open, that's going on currently and that's one of the first for us, post the pandemic and the whole lockdown thing. So, hopefully the tour gets started soon. After this tournament, we don't have anything else, probably another one and next it starts only in January. It's a huge wait, but if you can't play, then you got to find ways in which you can still stay associated with the game and keep your mind fresh.
Question: Has the government, in any way, helped you get back to training and back on schedule with your usual routine now that things have eased up a bit?
Answer: I would say, the government's helped me in the way that, in Bangalore, we started our practice early. Earlier than a lot of other cities, in fact. So, I think, thanks to the Karnataka government, I could at least start training towards end of May. The central government did get us to have a camp in Hyderabad, that was around the first of August. That was only for the elite athletes but that's the way in which they've helped. I didn't go there because I've been very happy with the training that's been given to me, here in Bangalore and I didn't think it was safe for me to go there, given the current situation. I thought it was safer for me to stay here and train, as long as I'm training well. So, that way, they did help us out by getting things started.
Question: What do you think lies in store for the future of the sporting industry and for all sports in India, given the pandemic situation?
Answer: I can't really say, because that's something that's very unpredictable right now. Every couple of weeks, things are changing and it's not something that you can really speak about much until things get normal to a certain extent or a certain degree. I think the most important thing right now would be for us to get our domestic sporting events started. Of course, training has started but then, on the other hand, we do need competition. Even if you're not getting to travel outside, I would say it's important for competition to resume, but I don't see that happening anytime soon. So, it's all just like a waiting game and in the waiting game, I think the most important thing for all of us is to try and hone our respective skills in our sport and see what we can do to keep improving till the time things open completely. With things being so unsure, it's important to make sure that all of us are mentally present and fresh. As for the future of the sport, it's very difficult to say because you don't know how things are going to pan out. I don't know if the whole bubble thing is going to pick on and all of us are going to be playing in respective sporting bubbles. You don't know if that's going to be the new norm or it might be, by the start of the next year things will get back to normal, then you don't need to have a bubble. I doubt if that would happen and it's going to be a long time till things get better, but a lot of the sports are experimenting with having the whole bubble system where all the athletes are confined, they're checking and  getting them tested frequently. It's very unpredictable to see what the future's going to hold. It's just a game of wait and watch. As long as all of us get to play and compete in a safe environment, I think that's all we can ask for right now.
Question: How would you feel that your training has become, in terms of preparation of upcoming events?
Answer: We were looking forward to starting our international tour in October, and we were supposed to have three tournaments which were back to back which got canceled to just having one tournament. And then, a lot of us felt, it didn't make sense for us to travel so far to play one tournament so that's why we pulled out of the tournament. I think preparation-wise, it's been good, but training is very different from competing. You need to have competition to see where you stand so that you can work on your game. A competitive environment is different, so I think that's something that's lacking especially since we're turning into the Olympic year again next year, and in badminton we haven't finished our qualifying period that is important. So hopefully in January, we'll be doing that, come what may, even if it means that we have to quarantine ourselves for 14 days, I'm ready to do it because it is very important for us to complete. All the training in the world doesn't matter, if you don't get a couple of matches in. It's important that it happens and I'm looking forward to that and competing. I'm happy with the way training's going, but I really want to see how it's going to translate on the actual and final stage.
Question: How would you say that your training is progressing now that you're playing in Bangalore?
Answer: I'm loving it! I'm happy with the way my training is going. I'm happy with the areas of my game that I get to work on and there are a lot of changes which I am absolutely loving.
Question: Have you sort of stepped up your game in any way? Maybe by focusing on your weak points and by looking at ways by which you can improve?
Answer: I am doing that. It's something that I have been working on, but like I said, it's important that whatever we work on, we also see how it translates on a competitive stage. It can be very different, I could be working on defense,  but I've also got to see how I'm going to translate what I'm doing, in a match, so in that sense I have been training, I have been working and I have been eager to see how it's going to be when I'm competing. I'm quite confident that it's going to be good, so I'm looking forward to competing.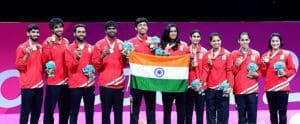 (Source: www.bwfbadminton.com)
Question: I guess that you're looking forward to the idea of getting back to playing. Would you miss having fans there to cheer you on or would you prefer playing behind closed doors, in terms of safety?
Answer: No way!! On one hand, of course no player would want to play in an empty stadium because it's always great to have fans, it's always great to have people watch you play and encourage you, but on the other hand, safety comes first and given the situation and safety comes first. As long as the sport gets started, it's more than enough. You can't ask for much more. First, let's get sports started so that the fans can at least watch it from home. If nothing, it's better than not having anything.
This period of time has given us a lot of time to think. Not just about other worldly concerns, but also about ourselves. It's indeed helped us delve upon and realise aspects of our lives that we wouldn't have looked into before. It's also given us time to explore and learn new things. It has helped us in some ways, and it hasn't in a lot of ways. But a few things that people have really focused on and have started paying attention to are their fitness and mental well-being.
Fitness isn't something that influences just your body. It influences your mind too. Have you ever felt amazing after a playing a game of football or cricket? Especially if you've had a bad day? That's because any form of physical activity is found to increase the number of endorphins, or happy hormones, in your brain. Well, that's just 'one' of the benefits.
This sort of effect is essential and good for us. Especially at a trying time like this. So get to work by doing something. Anything, in fact. It doesn't have to be fitness related, but let it be something that makes you happy and keeps you that way.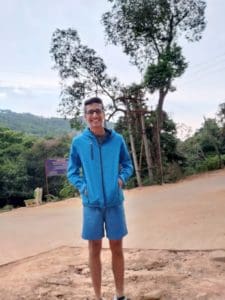 About the Author – Dhruv is a first-year undergraduate student at Manipal Institute of Communication. Always outdoors, you can either catch him playing football or snapping pictures of whatever he can get his hands on.