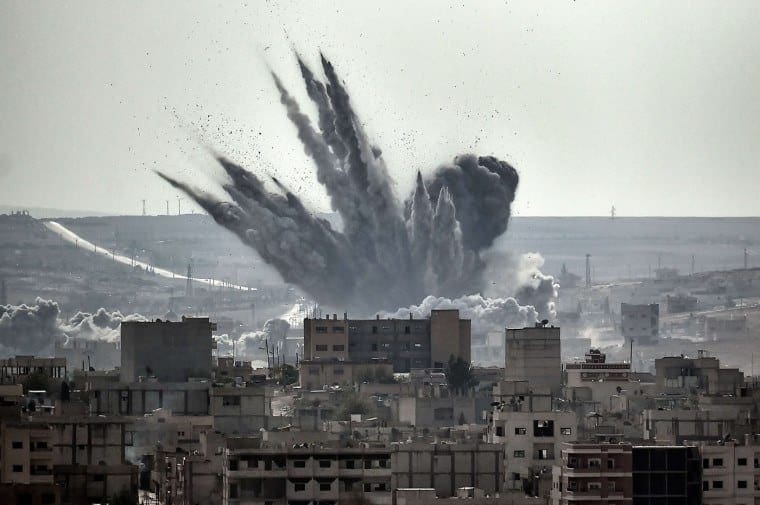 'We are so sorry to miss him!' Sita surrounded by people was being consoled.
'Thanks!' was the curt response of her. She was the only person to experience the unwelcome result of the situation.
In the morning, the people had been adding up to the crowd making it swell. The major streets of the city were isolated and lonely except occasional running of police vans and army tanks. A curfew order had paralyzed the already hopeless situation of the  turmoils and upheavals of the past year. The killings of rebels and security personnel, ambush bomb blasts, sabotage of structures had been normal news in the media.
People were used to hearing disruption, destruction and killings. The blue sky of the country was clouded by the smoke of blasts, gun fires and blaze.
As the struggle had progressed the government had turned crueler and fiercer, suspending human rights, intimidating people, jailing leaders and killing fanatics as if they were vermin.
The Rebels were increasingly agitated. They had called for a general strike. People had been mutinous, staging an open rebellion. "It's  the police", they had whispered, as the noise of  the approaching vehicles grew louder in the distance. The rebels were getting ready for some action.
As a truck of army had showed itself, they were stirred like the hornets in their nests. Some terrified,  hid themselves, the young and old peeped through the cracks and holes of what remained of the doors and windows of the weary old homes.
'Boom!'. It was the noise of an army tank that broke the tense situation creating panic in the rebels. The city went quiet. It was just like a dream.
Humantha collapsed to the ground. 'He's dead!' someone shouted. Some doors banged shut and some others opened. An old lady collecting a semblance of courage came out shouting to the locals, 'Devil take you! You chicken hearted ones! You selfish! Come, see the boy butchered! Next time your children may be butchered! Do you hear?'
It was sufficient to stir the hornets in the nest. It had appealed to their sentiments. Bricks and stones
showered from the roof tops of the buildings. One of the army men collapsed.
They were forced to withdraw from the spot, leaving the collapsed to the mercy of God. The crowd rushed to him. Some of them let out their anger and frustration by kicking and hitting him. Some other were trying to save him. He was identified to be the brother of the dead rebel, Hanumantha.
Before the army came with more force to recover him, the soldier had died.
More fights and killings were in the offing.