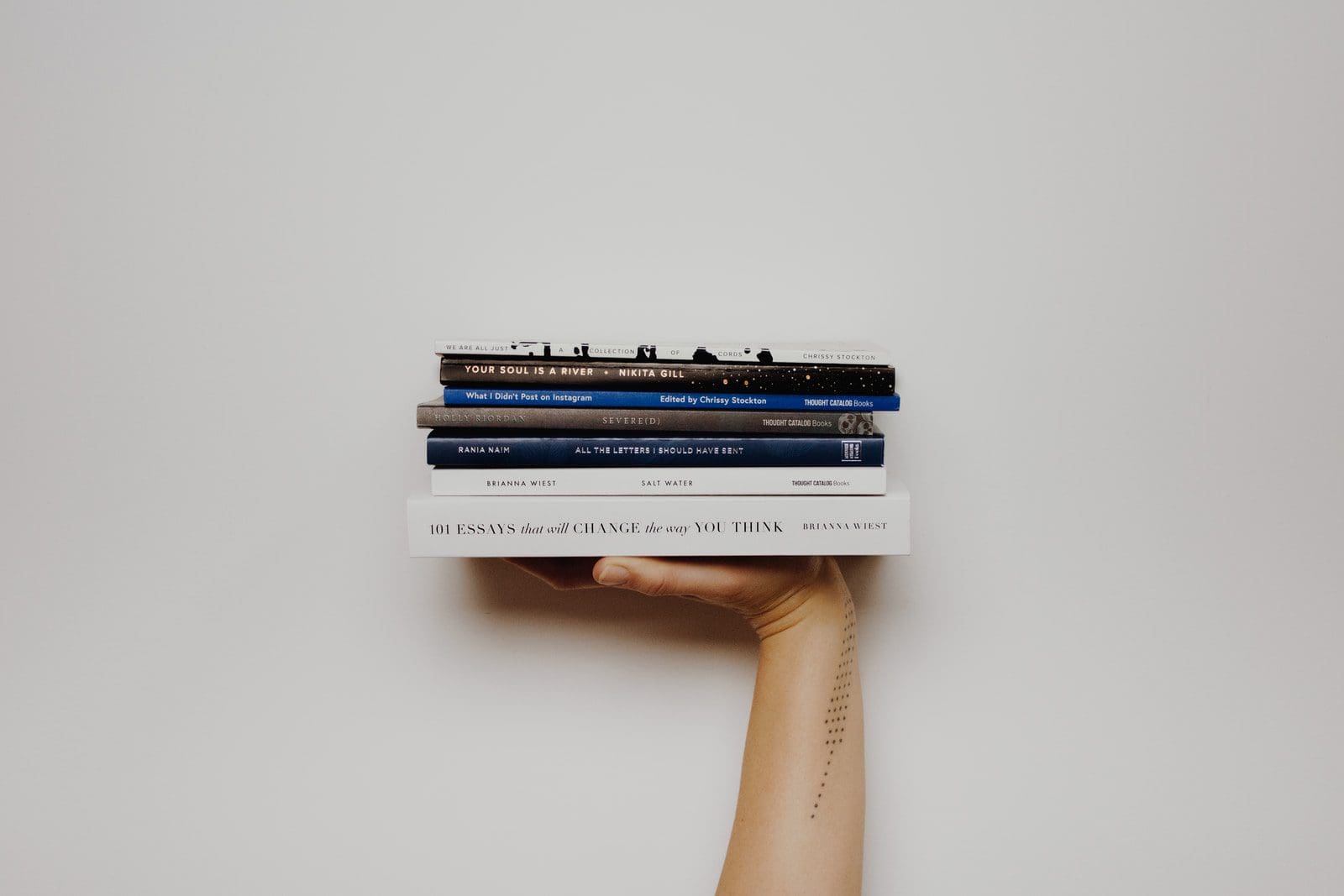 Books are known to depart knowledge, wisdom, and inspiration. Be it through tales coddled through generations or the harsh real-life experiences echoed throughout eons in the society. All the stories are worth knowing and paying two cents of your mental offices to learn and capsize the world with a higher emotional quotient.
This "Inspirational books for students" listicle presents you with a few must-reads for every student to help you usher forward in life, take calculated risks, value your freedom and abundance and plan your future in the most successful ways.
Inspiration is something that keeps us motivated in our daily lives. No matter how professional we are, at some point in our lives, we get inspired by things or personalities around us. It is the inspiration that motivates us or in other words, provides us energy to perform our tasks. And no doubt it's the inspiration that gives us a happier feeling, we feel more confident and it enlightens one's creativeness.
The Top 8 Inspirational books for students
The Secret by Rhonda Byrne
It is undoubtedly one of the most influential and life-changing books of all time and is the first of our Inspirational books for students. The Secret talks about the concept of the "Law of Attraction" and helps the reader to realize their inner potential and achieve their goals.
The book focuses on positive thoughts and affirmations for achieving a higher vibration. It takes a cottage core route with the reader to realize their desires and turn them into their proud achievements.
The 5 am Club by Robin Sharma
This book speaks about the benefits and the importance of early rising and how it has helped people to gain health, wealth, and success. It is an effective guide for time management, leadership skills, planning, and decision making.
The 5 am club presents a step-by-step approach to making you an early riser and building high productivity skills, this book is a must-read!
The Alchemist by Paulo Coelho
The alchemist is a book about true determination and focus. It talks about never giving up and relentlessly working towards your goal in face of failure. The book emphasizes devotion towards what pushes you. It says if we have recognized and realized our dream, we should not let anything or anyone stop us from achieving it.
You Can Win by Shiv Khera
It is said that this book deals with ancient and modern techniques of helping people achieve their way to stardom and fame. The key elements talk about setting goals, facing difficulties, inspiring and guiding to convert weaknesses into strengths.
You Can Win talks about an all-around approach to build oneself from the ground, and thus this book qualifies as a must-read!
7 Habits of Highly Effective People by Stephen R. Covey
This timeless bestseller gives away every secret you must possess for realizing your truest potential and weaving your gusto into your strongest suit for a flying career.
Covey's central claim of the book is that we must always see the world from our perception and to be the change, we must start with ourselves. A simple thought was written in the most eloquent manner in the book.
Small Move, Big Change by Caroline Arnold
This book pops in the middle of our Inspirational books for students listicle. The book provides you with micro-resolutions and behavioral modifications into your daily habits – thus helping you to achieve sizeable goals, gradually moving towards achieving bigger goals in life. She uses science and practical examples to change dreams and aspirations into concrete behavioral structures.
This is a self-help book and highly effective when put to practice.
The Attention Revolution by Allan Wallace
The attention span of the millennials and Gen-Z is like that of a very notorious goldfish. This book is a perfect guide to achieve that focus, and train your mind to remain in that very state for all the times you need to spend while performing crucial tasks.
Rich Dad, Poor Dad by Robert Kiyosaki
This book is the money manifesto. It presents to you diametrically opposing paths to handle money and provides you various ways of responsible ways of handling wealth and growing it in innumerable ways.
These are our top picks in Inspirational books for students. We hope you shuffle through a few and find our suggestions useful!
About the Author – Khushi Singh is a final year student at Manipal Institute of Communication.