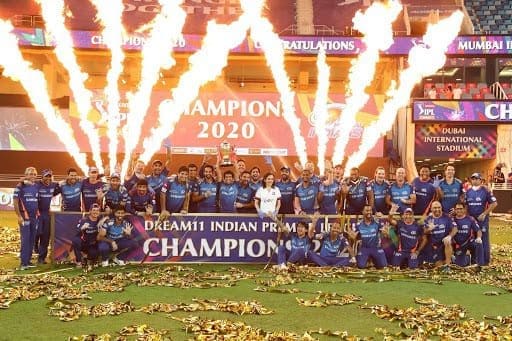 Indian Premier League (IPL) is undoubtedly the biggest sporting event of India and one of the most sought-after sporting events of the world. Or should I say, like many festivals, IPL is like a cricket carnival organized in India time and again but celebrated globally. It changes the nation's atmosphere. Whether having a state team or not doesn't affect the excitement as high josh becomes a constant mood for two months.
 Now the question is, for a tournament as powerful as that, is it justified enough to allow a "mere toss" to decide the whole game? The obvious answer is a big NO! But unfortunately, in the present, the ground reality is like that. Leaving Chepauk Stadium of Chennai aside, captains rarely even consider batting first. Quite frequently, you wouldn't need to listen to the decision of the toss-winning captain as "We are bowling first" has become the obvious answer. 
Why Has Batting Second Become a No-Brainer?
Why do captains do that? Why has bowling first become a no-brainer? Two big reasons for that are as follows:
1) Several teams are batting heavy: Every team, not from this season, but the last few seasons, has been batting very heavily. Sunrisers Hyderabad is the only team that lacks a bit in that regard, but if we leave that aside, most of the teams play with five batsmen (including wicket-keeper), two all-rounders, and four bowlers. Even bowlers nowadays take batting truly seriously, as they know that earning a place in any team as a specialist bowler is highly difficult. This combination provides unreal depth in the batting department, allowing top-order batsmen to go hard in the powerplay and back themselves for any run chase.
2) Dew factor: One of the most annoying things to ever exist in cricket is dew. It simply turns the game on its head, giving a 70-30 advantage for the team chasing. Flat batting wickets (you will find them almost everywhere) and dew is a combination that turns bowlers into living bowling machines. The worst thing about dew is that it is ubiquitous at nearly every IPL venue. Chepauk Stadium of Chennai is the only ground that neutralizes wet playing conditions with its spin-friendly nature.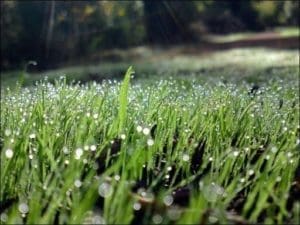 Some Stats to Understand Things Better
In IPL 2019, which took place in India, where the kickoff time was 8 PM, team bowling first won 37 out of 60 games. Also, victories for sides, mostly defending, came in the last part of the tournament when pitches deteriorated considerably. Whereas in IPL 2020 held in UAE, where the kickoff time was 6 PM (UTC+04:00), 31 out 60 games were won by the team chasing. Most of the victories for the team batting second happened at Sharjah Cricket Stadium, one of the world's smallest stadiums. To restore the balance between bat and ball, BCCI this season has decided to organize games at 7:30 PM instead of 8:00 PM. But a 30-minute early kickoff has not been successful in eliminating the dew factor.
Why 4 PM Start is Not the Answer
One of the common debates pushed ahead to balance the game is having a 4 PM start. Many cricket fans and some reputed sports journalists have argued that if Saturday and Sunday can host afternoon games, why can't other days? 4 PM games will eliminate the dew factor. Still, at the same time, we shouldn't forget that the timings should also suit the audience.  Having a 4 PM kickoff means making it impossible for working-class people with a 9-to-5 job and students to watch the game. With substantial sponsorship deals and investments at stake, a drop in viewership will be disastrous.
6 PM Start and Its Benefits
Therefore, there needs to be a time to ensure the balance between bat and ball and considering the mass audience's needs. 6 to 6:30 PM can be the time to serve both purposes. Having a 6 PM kickoff means games will end around 9 to 9:20 PM, almost eliminating the dew factor from the competition. This timing will suit students who contribute a large part of the general audience of IPL as they usually return from school in the afternoon. Working-class people also tend to return home in the evening, for whom a cup of tea along with IPL will significantly refresh their mood.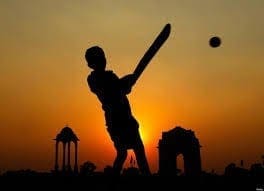 That being said, we watch cricket to enjoy the feeling of thrill and sense of uncertainty that accompanies sweaty palms, dried throat, and those butterflies in the stomach. The dew factor can give off mixed feelings; it can irritate you when your team is defending a total and simultaneously seem nice when your team is chasing. End of the day, it disrupts the equal contest between bat and ball, for which we love the sport!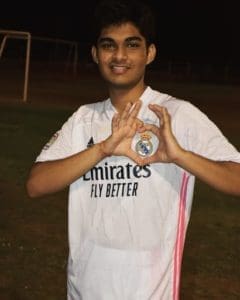 About the Author – Thakur Udit Narayan is a first-year Media and Communication student at Manipal Institute of Communication who aspires to become a sports journalist as a professional.
Edited by Asmi Sundru.