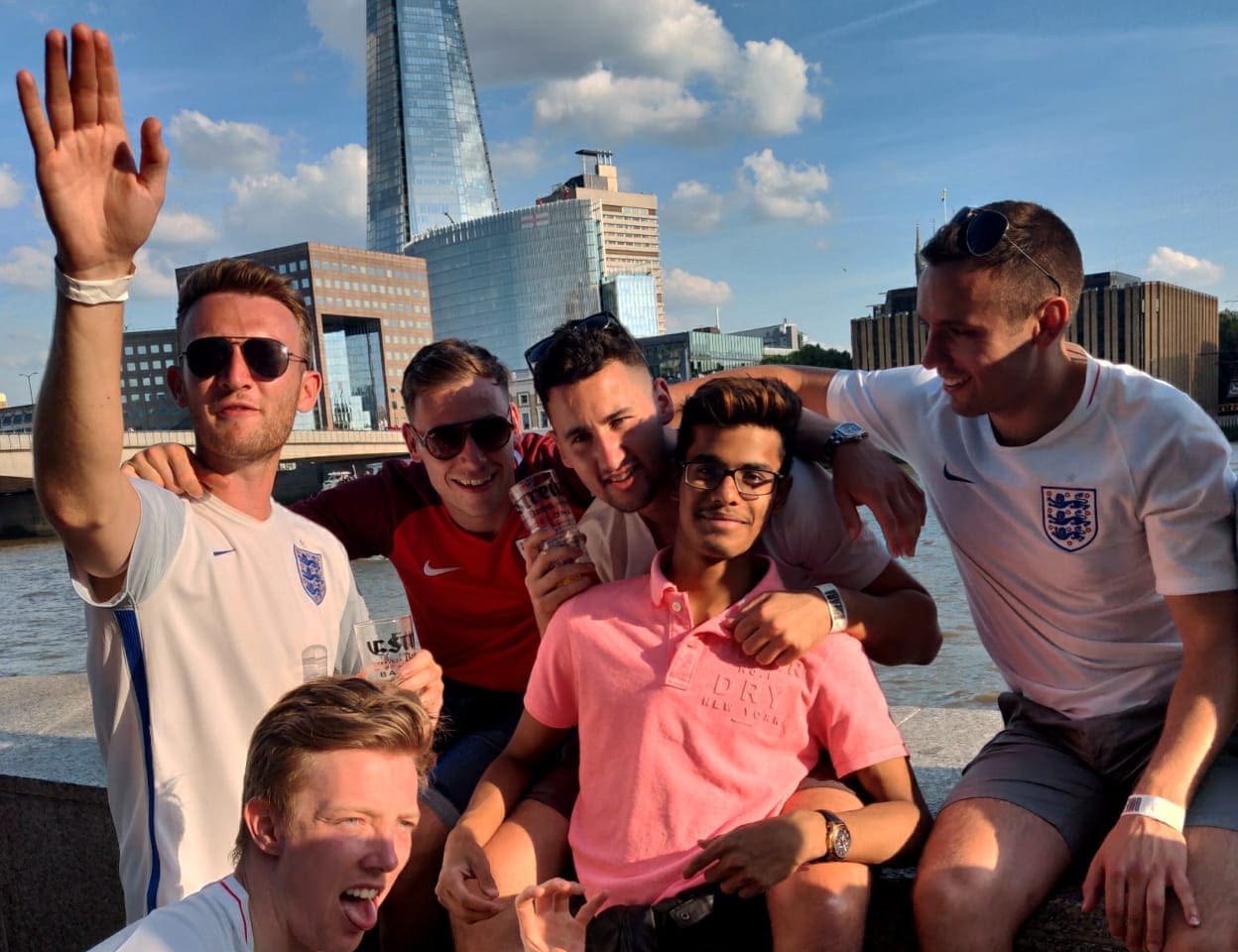 Siddhanth Sinha | Guest Blogger
I have always been a man consumed by wanderlust. Traveling is my passion, it is something I derive pleasure from. Having been on various trips with different kind of groups and people, one thing I had to tick off my bucket list was traveling solo. Have you ever been in deep water with your friend because he wants to go clubbing but you're hesitant? Now, imagine waking up to yourself only to do everything you want to and nothing you don't. That's the beauty of a solo trip, it gives you the ultimate freedom. I agree to the fact that vacation with your loved ones is an unforgettable experience, but that doesn't mean a solo trip is not. It gives you a completely new perspective on life. Embarking on a journey alone is a path to finding yourself. And the best part about a solo trip is that it is you're not alone. You meet new people, you get to make friends from all over the globe. Getting to know about the cultures of various communities, their lifestyle etc is a beautiful thing in itself.
I was desperate to go on such a trip and was starving for an opportunity and as soon as I got one, I grabbed it with both my hands. There was an interesting summer program at Oxford, UK. At once I knew that this was right up my alley. Without any second thoughts, I applied for it. I remember telling my parents about this, thinking they would never in a month of Sundays agree, but to my astonishment, they did. Getting Visa and all other formalities were done in the eleventh hour. And Finally, we (oops),  I  was good to go!
My flight from Delhi to London was a 12 hour-long flight. Flying amidst the clouds at 40000 feet, certain uncanny thoughts crept into my mind. I started feeling anxious and apprehensive about going solo. Did I make a mistake? Will I be safe? Knowing that the thoughts were inane, I relinquished them and tried to take a nap.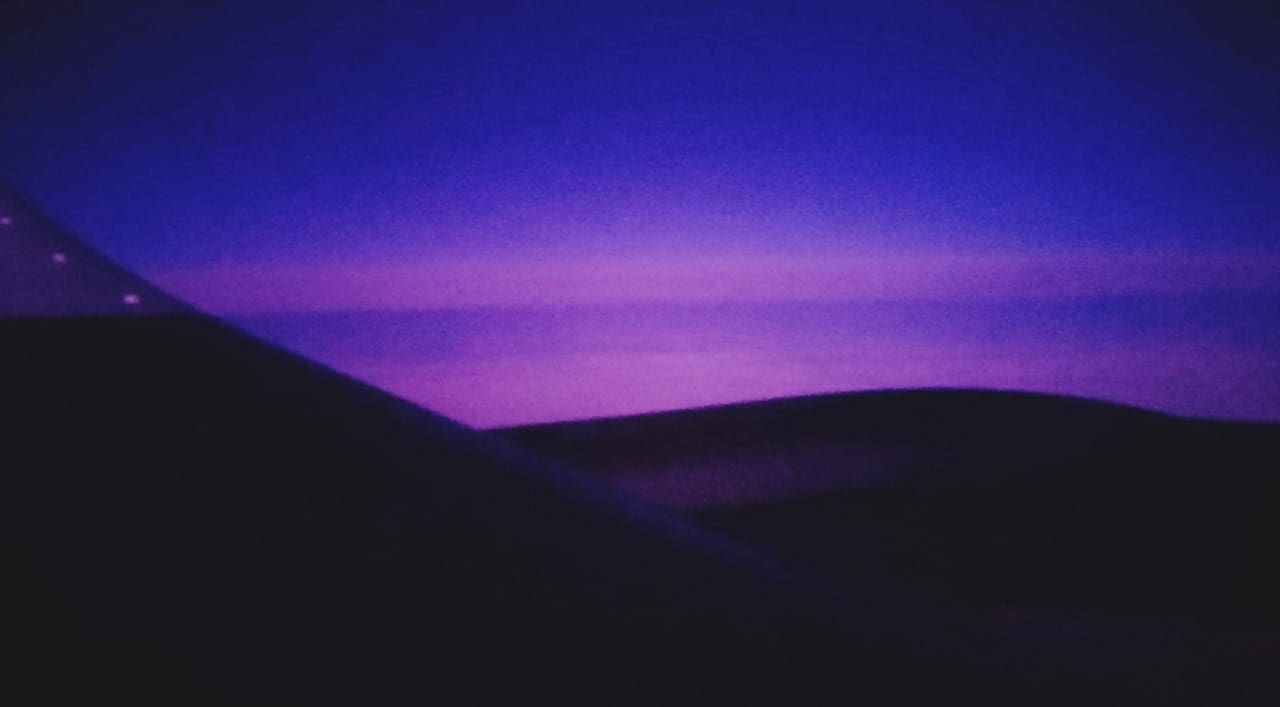 Upon waking up, I thought that I've been taken to a different world. The view of a beautiful sunrise from the top of the troposphere was utterly breathtaking. Finally, de-boarding at London, I was still a bit tizzy. Upon reaching Oxford, all anxiety disappeared within a fraction of a second. I met my student helpers, Fin and Temi, who were exceptionally good-natured and were ready to assist no matter what. They showed me around the campus and subsequently, we met a myriad of people and made friends with them. I recall bumping into a guy called Magnus. He hailed from Norway and later I learned that he was my next-door neighbor, my group-mate and as well as my classmate. By the end of the trip, Magnus and I had become exceptionally good friends and Fin urged us to keep our bromance alive even after we have parted our ways. (LOL)
That night I was extremely elated and at the same time was curious about exploring the city. I had no idea what the next fourteen days had in store for me. But one thing I knew for sure was, it was going to be an experience of a lifetime. Over the next two weeks, we did an infinite number of interesting activities some of which were punting, karaoke, day trips to Bath and Windsor Castle. We even had a formal evening on Fridays followed by dinner and cocktails. I can surely say that each one of us had a whale of a time.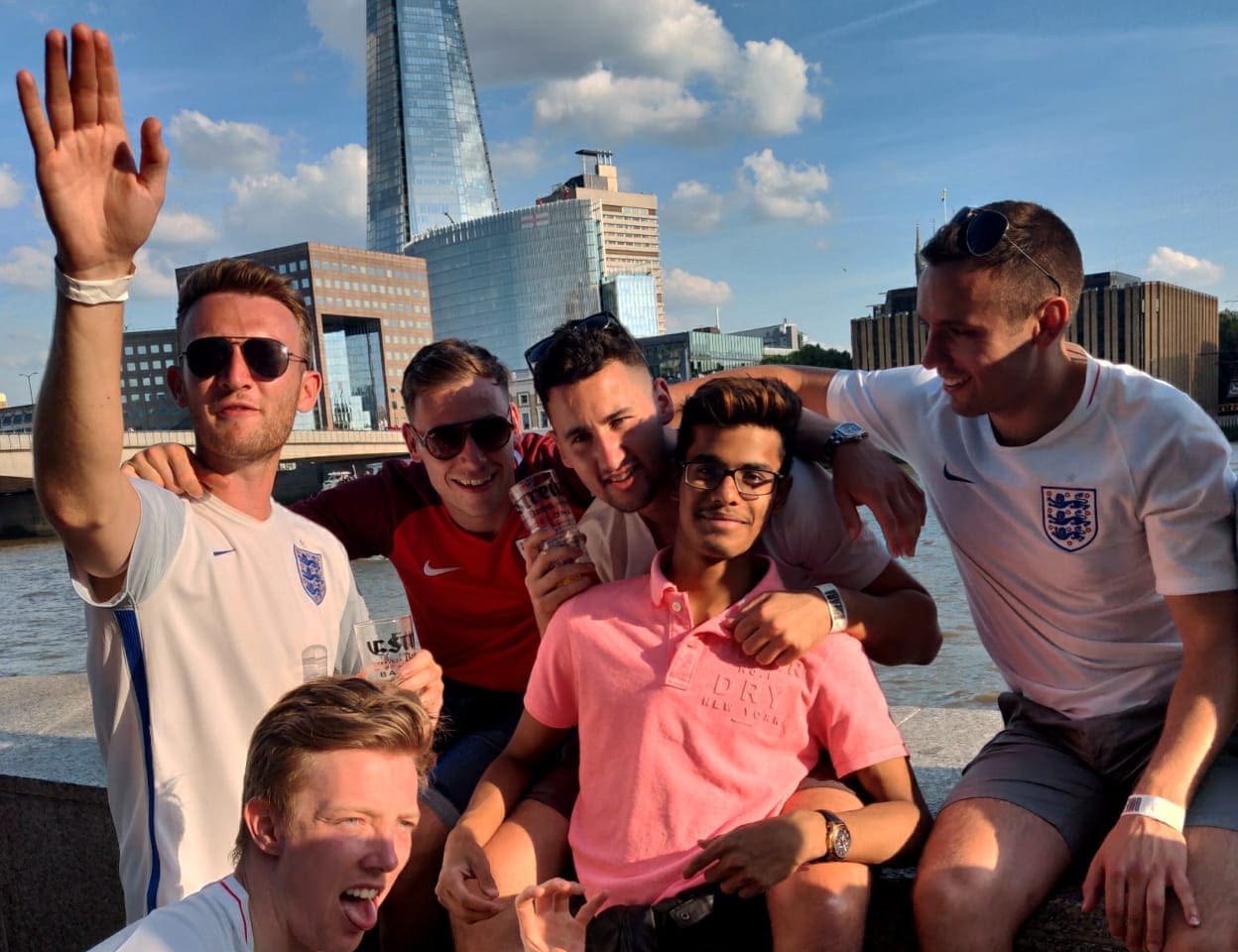 I had decided to spend a day at London after everyone had left. Walking around London alone was quite placid. That day solitude was my only friend until I came across a few over-joyous English Football fans along the river Thames. They were over the moon as England had booked their place in the semi-final of the FIFA world cup. Pronouncing my name was arduous for them and instead, they named me "Sid-ney". They also kept nagging me until I agreed to chug a huge glass of beer.
Having filled up my suitcase with unforgettable memories, I left the country. I still reminisce sweet memories of my time England!
This trip changed me as a person. Without a shadow of a doubt, I can claim that this was the best trip of my life. I am glad that I chose to go on the trip and not sit in my cubicle and dream about it.
The only purpose of this article was to motivate the readers to go on a solo trip. So, pack yourself a toothbrush, take all of your saving out and set out on a journey alone!
About the author:
Siddhant Sinha is  a second year BTech student at Manipal Institute of Technology.
He's passionate about traveling and would definitely not miss an opportunity to go somewhere. He loves meeting new people, learning about various cultures and seeing life from someone else's perspective. You can connect with him on instagram –
siddhant_sinha
!