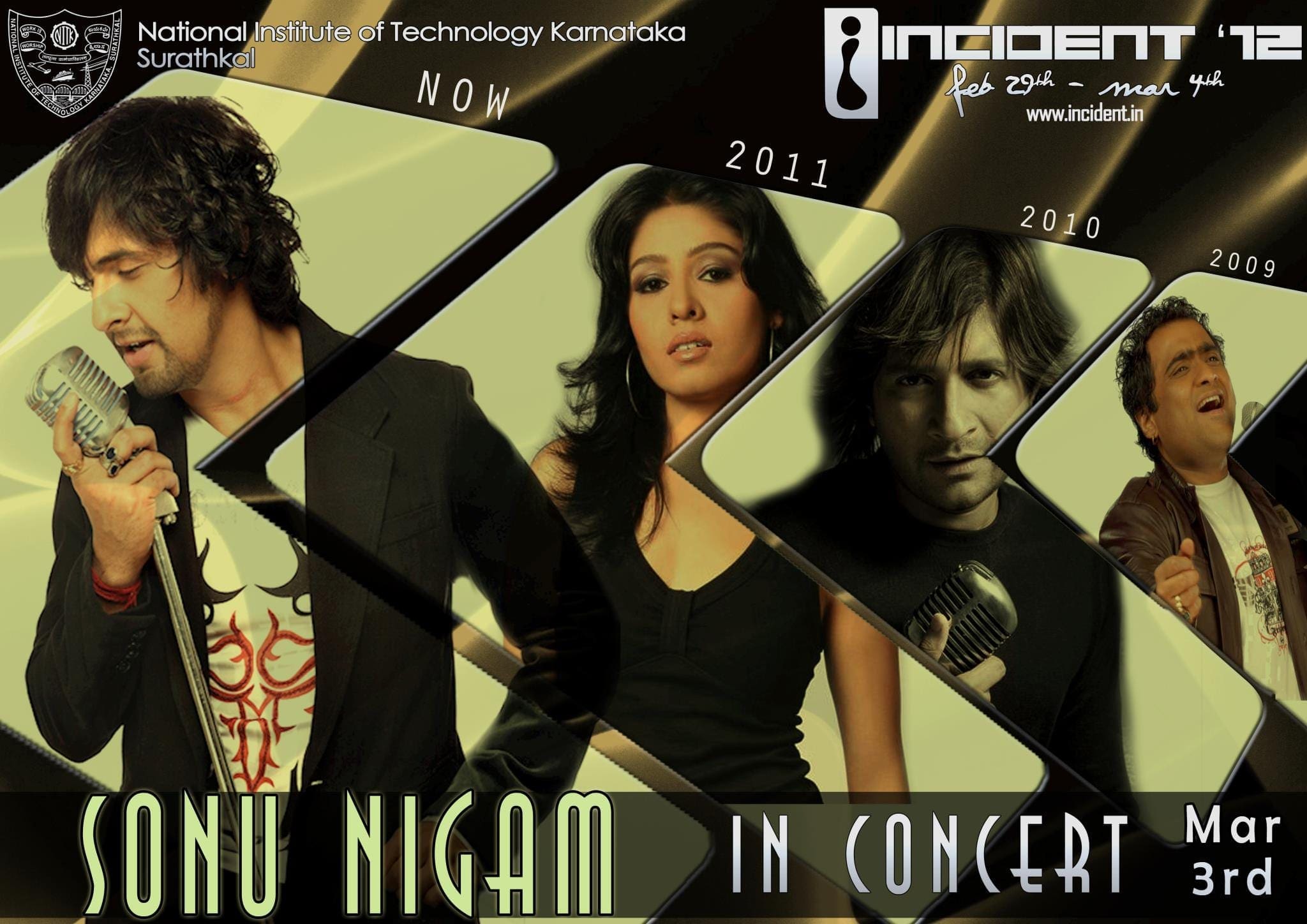 Incident is NITK Surathkal's annual cultural extravaganza.  An inter-college festival that attracts participants from not only Karnataka but also from all over India, Inci (as the NITKians like to call it) is not just a festival for those who organize it. Over the past few years, Inci has grown…. wait, you don't want any of that. For all you care, Inci could have been a Yakshagana symposium last year. What you do need to know is what Incident '12 offers.
Incident '12 is not going to be just another cultural fest. It's gonna be a party, and the theme is 'The End of The World' (No, we don't have any Britney song as our anthem. Nor do we have Kolaveri or any of its adaptations in mind). Inci '12 will also be a sociocultural fest. We intend to not just entertain you on campus for 5 days and send you back. This time, we want you to experience Coastal Karnataka, to appreciate the area in which our colleges are located . We have an initiative called iCare, where we try to create awareness about the underprivileged and differently abled by giving them a platform to showcase their talents during our events.
The website is being updated, and will be complete once all the events are finalised. However, a few links you MUST see are the Workshops on offer and of course, Inci's unique Beach Events. Musicals (both western & eatern), Promenade and the highlight fashion show, HAUTE COUTURE, will be held as always. Add to that the plethora of quizzes and the Auto Expo, and you have Incident '12.
A fest to die for, the end of the world party… Call it what you want, the basic funda is that NITK Surathkal is just an hour away and is having the biggest cultural fest in south India.
So Manipal, banniri aanandisiri!
And by the way, Sonu Nigam will be coming down to sing or something, on March 3rd. Cheers!
| | |
| --- | --- |
| | This is a Guest post by Joshua Neeraj Soans. He is a Sixth Semester B.Tech student in the Mechanical Engineering Department of National Institute of Technology-Karnataka, Surathkal. He can be contacted on twitter @joshuaneeraj. He also blogs at EggHalfFry. |