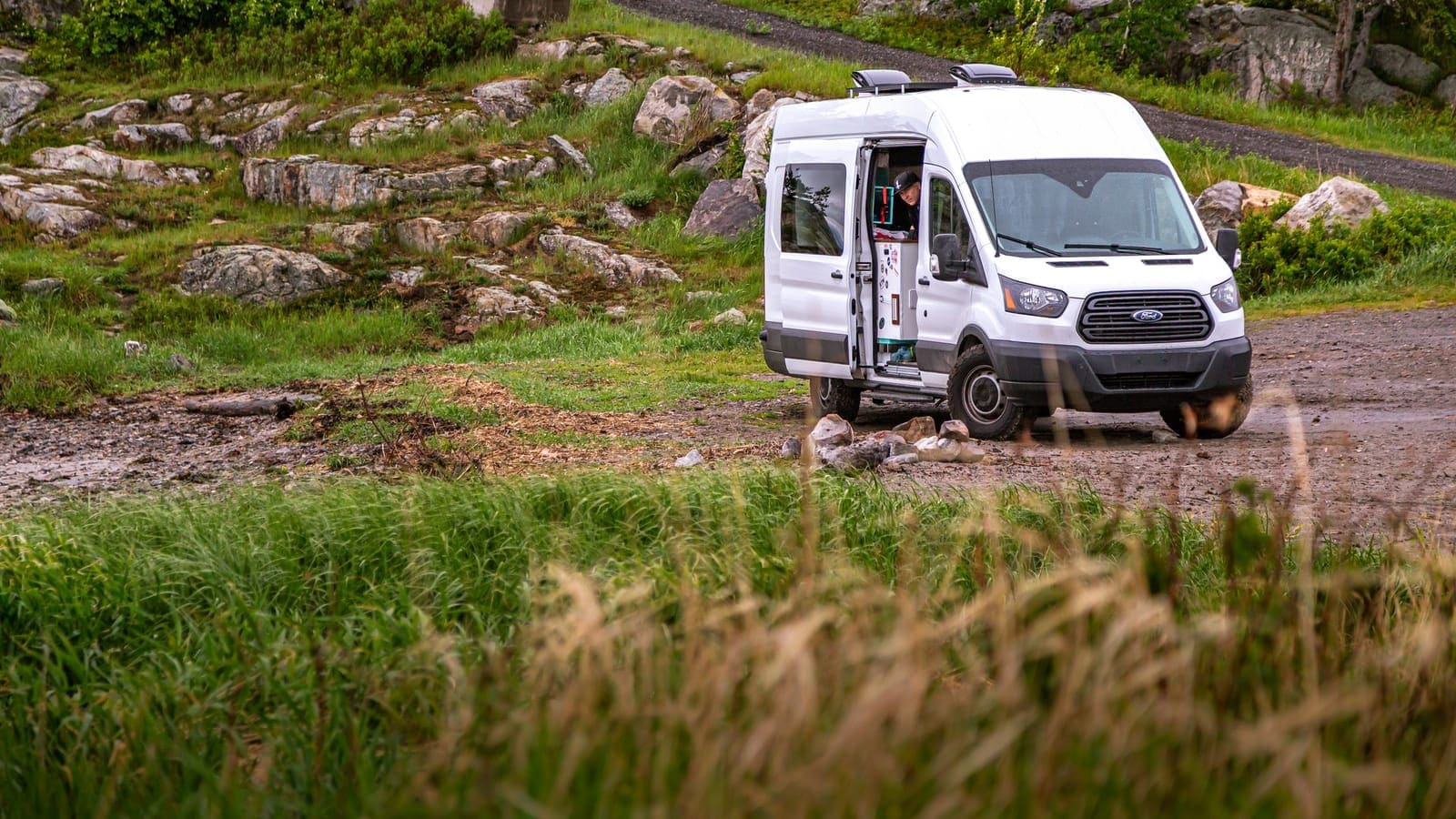 The Ford Transit Custom is an award-winning vehicle, holding the title for the International Van of the Year award for 2020. It is an incredible vehicle that can be used in a range of industries due to its style, durability, and cost.
The innovative combination of modern technology and super engineering has made the Ford Transit Custom an internationally acclaimed vehicle. Ford has long been a king of the roads, and it is the vehicle that many industries rely on when it comes to their transportation.
If you are looking to upgrade your company and give it a good edge on the competition, then the Ford Transit Custom is the way to go.
It has never been easier to lease Ford vans, and this is an excellent way of giving your company the engineering, style, and practicability it requires for success.
Why Ford Transit Custom?
There are so many reasons why people are turning to the Ford Transit Custom for both personal and business uses.
This is a sleek, attractive vehicle that is complete with modern engineering and some great technical features. It is built to provide the greatest range of driver-assist features, making it an asset to any company that leases it. The environmentally-friendly engineering ensures sustainability within the company and allows you to drive around guilt-free.
These features and more are the reason why the Ford Transit Custom is the leading choice for load-carrying vehicles not just in the United Kingdom but across the globe.
When leasing the Ford Transit, there are some great customization options along with three variant choices to ensure that all needs are met. You can find the best match for your needs when working with an experienced leasing company.
Ford Transit Variations For All
There are variants of the Ford Transit that you can choose from to find the best match for the needs of your drivers.
The Ford Transit Custom is currently available in three amazing variants, each of which is made perfectly fit for purpose. Along with these variants, there are customization options available through Ford to ensure the perfect fit for the individual needs of your company and drivers.
For the Ford variants, there is:
This version of the Ford Transit has a seating capacity of three people at once and has a considerable bulkhead.
This version of the van is the best for those who require extra seating. It has six seats as standard and offers considerable space, making it ideal for transporting staff as well as equipment or stock.
This variant is customized to offer maximum seating and offers the most space for passengers out of the entire Ford Transit range. It has an incredible nine seats and can be customized to suit additional needs.
These variants also come in two height options, with two lengths and two roof types to choose from. It is possible to completely customize this vehicle to ensure that every aspect meets your needs and desires for a load-carry vehicle.
Additional Customisations
The Ford Transit can be entirely customized to suit the needs and desires of your business. At Swiss Vans, there are also options for trim levels and engine capacity of your choice. There are options for two different transmission types, as there are both manual and automatic available.
The team can help you create the perfect Ford van for the needs of your company.
It is these variants and the options for customizations that make Ford one of the best engineers when it comes to business vehicles. No matter what your needs are, there will be a Ford van out there that can provide everything you need.
The options for this Ford van do not end with the style and capacity of the vehicle, as there are also options for financing the vehicle. This can ensure that everyone has access to this incredible vehicle no matter what their budget.
How To Lease Ford Vans?
Leasing is a great option for all kinds of businesses, and it is the best way to get your hands on the award-winning Ford Transit Custom.
This is a way to spread the cost of a van while still having access to it and being able to make necessary customizations. Many businesses now rely on leasing vehicles because of how flexible and cost-effective this kind of financial plan can be.
If you are looking to lease Ford vans, there are financial plans that start from as low as £259 per month at Swiss Vans.
Swiss Vans can provide custom plans for the leasing of Ford vans, allowing you to find the perfect match for your company and budget. This company has the best stock in the UK of vehicles, including a full range of Ford Transit Custom vans. No matter where you are in the country, there will be a Swiss Vans showhouse that will have what you are looking for.
With upgrades and customizations available, Swiss Vans offers flexible leasing contracts to ensure that all needs are met.
The experienced team can work with you to find the right vehicle for your needs and offer advice regarding the three variants they have in stock. The Ford Transit has the best in class carrying capacity, which is why it is such a great option for all kinds of business.
It has never been easier to get award-winning new vehicles, and Swiss Vans have various financial plans for all their customers. There are options for lease purchase and hire purchase which can be flexible.
For more on the kinds of financial plans offered through Swiss Vans, check out: https://www.swissvans.com/product/ford-transit-custom-lease/
Why Lease With Swiss Vans
There are so many benefits to leasing Ford Transit vans through Swiss Vans. This is the nation's leading leaser of company vans, offering the largest stock in the country of vans like the Ford Transit.
Their showrooms also include a good number of vehicles from Mercedes, Volkswagon, Toyota, and more. All of the top engineers of vehicles can be found at Swiss Vans, including award-winning vehicles like the Ford Transit.
Swiss Vans are experts in leasing vans, and they have streamlined the process to make things easier and faster than ever before. It has never been easier to walk away with award-winning, new vehicles now that you can lease through this company.
Their financial plans for both lease purchase and hire purchase are flexible, so all needs can be met. There are lease plans from as low as £259 per month for the new Ford Transit van and various customizations to make it the perfect fit for your needs.
With the largest stock of Ford vans in the UK, there is no better place to go when it comes to leasing new vehicles for your business. The perfect van for you will be no more than two to four weeks away at any location in the country.
Take To The Roads In Style
With the flexible financial plans and the great stock that Swiss Vans has, it has never been easier to drive away with a stylish modern vehicle.
The Ford Transit Custom is an award-winning carry-load van that has a lot to offer for both personal and business use. It can be fully customized to suit your needs, including additional seating, trim choices, as well as energy emission customizations.
Swiss Vans offer the best in customizations, and all of their vehicles are subject to changes, as requested by their customers.
You can combine functionality with style easily using these customization programs, and the experts at Swiss Vans will help you design the perfect Ford van for your business or personal needs. Every need and preference can be accommodated, simply speak to the team today to see how they can help you.
The Ford Transit Custom is the ultimate versatile vehicle that can be adjusted to suit business and personal needs through the seating capacity. With variants and different colors to choose from, there is a van out there to suit everyone, and the financial plans make it easier for all budgets to get an award-winning vehicle like this.
Contact The Team Today
If you are interested in leasing Ford vans, like the award-winning Ford Transit Custom, contact Swiss Vans today.
You can complete a contact form on their website to get in touch with a member of staff. They will be able to guide you through the leasing options and the best vehicles for your needs. With the highest stock in the UK, your perfect van is no more than four weeks away.
This company offers a quote for all of their vehicles, including the Ford Transit, allowing you to work out which options are best for your budget.
You can check out the Swiss Vans website for more information or call the staff hotline for a quote today on 01656 837603.
Soon you will see why Swiss Vans are awarded five stars for their customer service and financial plans.