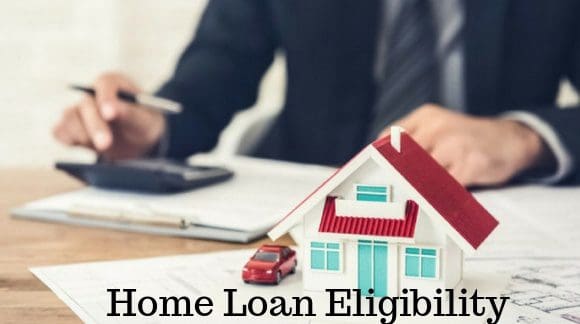 According to a current report, the home loans demand is estimated to go up to 40% by 2025 from the current 28% (as of 2019). Such an increase in its demand is attributed to rapid urbanization and reduced mortgage loan rates. In an attempt to make the application for such advances a convenient affair, the home loan eligibility criteria are kept to a bare minimum.
Home Loan Eligibility Criteria
Considering that housing advances are secured loans, lenders are considerably lenient about the required eligibility criteria. Nevertheless, eligibility criteria for housing loan vary from one financial institution although there are certain basics which remain the same –
Salaried applicant
Minimum age to apply for a home loan as per the home loan eligibility criteria set by reputed HFCs is 21 years and the maximum age to apply for a home loan is 65 years.
Total-experience of the applicant in a workplace should be three years or more.
The applicant should be an Indian citizen.
Self-employed borrower
The minimum age to avail a housing loan is 25 years and the maximum age to get the home loan is 70 years.
A self-employed individual should have at least 5 years of experience in the business.
The individual has to be a citizen of India.
Such easy-to-meet eligibility criteria boost the streamlined application process and speed up the process to avail housing finances. Along the same lines, the documentation required for such advances is also nominal.
Documents required to apply for a home loan
Keeping in mind the convenience of applicants, lenders ensure that the necessary home loan documents are nominal.
KYC documents.
Address proof, i.e. Aadhaar card/ Electricity bill/ Voter's ID card.
Identity proof, including Aadhaar card/ PAN card/ Voter's ID card.
Latest salary slips or Form 16.
Financial account statements for the last 6 months.
Proof of a minimum of 5 years of business vintage.
Checklist before applying for housing loan
Taking into account that home advances are high-value loans, prospective borrowers need to weigh out multiple factors before settling upon a lender. It includes –
Based on a debt-to-income ratio, the lender assesses the eligibility for a new loan. Holding a debt to income ratio that is below 50% ensures that the borrower is eligible for a home loan considering that it presents higher certainty of timely repayment. There are some other factors also that need to be considered if you want to know Personal loan how much can I borrow.
While credit scores are not paramount factors to be considered in housing finances, holding a CIBIL of 750 and above ensures that you have the power to negotiate with your lender. Consequently, you can avail a competent rate of interest on the availed financial deal.
Along these lines, borrowers should be on the lookout for a financial company that offers the most lucrative benefits of a flexible tenor and a high-value loan amount. All these things need to be considered when you Compare Home Loan Rates.
These are some ways that will help to ensure to meet home loan eligibility criteria. With the increasing demand for housing advances, it is vital to know the eligibility criteria and checklist before applying for the housing loan. It should be followed by comparing lenders to weigh out the advantages prior to settling upon one.