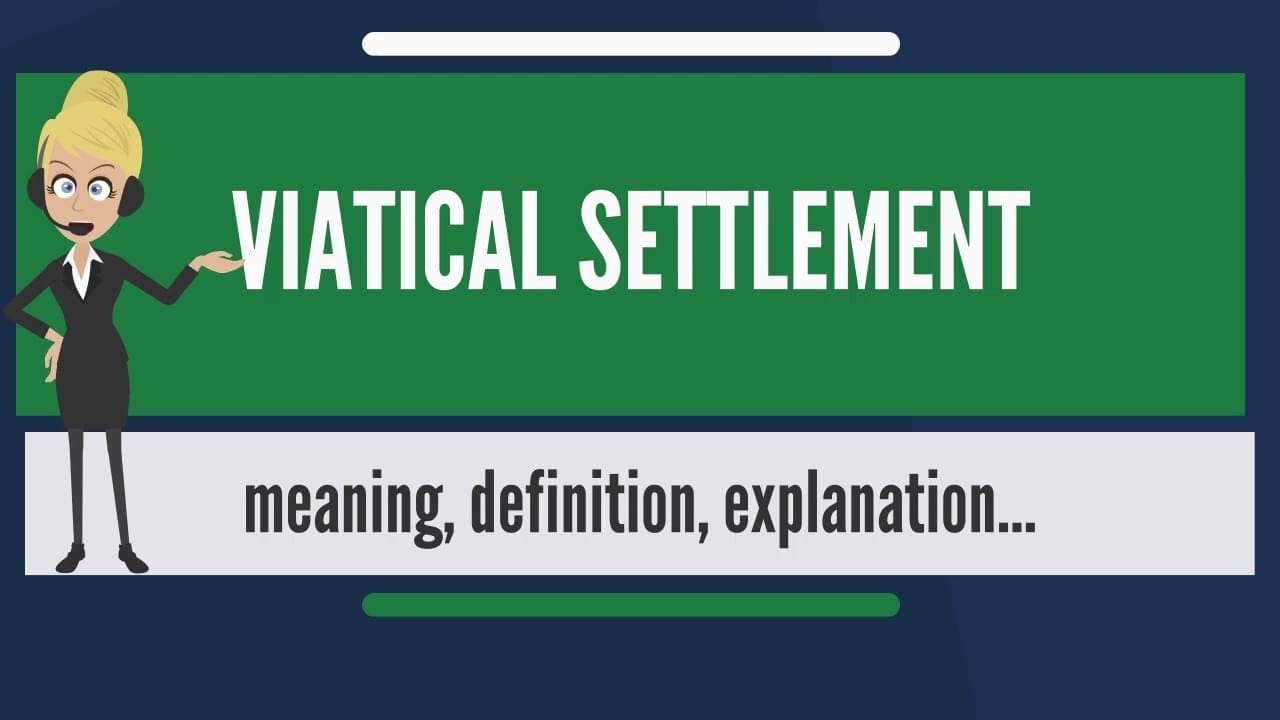 Everyone hopes and prays for a long, happy, and healthy life. You want to be able to be around for your family and loved ones and enjoy all those special moments and memories. You also want to be sure those people you love most are protected at all costs. For this reason, you may spend your life paying into a life insurance policy. This type of insurance acts to protect the ones you love by providing them with financial stability in the form of a death benefit.
When you pass away, your family or the recipients of your life insurance would get that money. However, life doesn't always go as planned. You may be diagnosed with a terminal illness, and that would completely interrupt this plan.
If you are diagnosed with a terminal illness, you have a few options. You can let your life insurance policy run out, but this doesn't offer you much benefit. You can also look into a viatical settlement, wherein you sell your policy for a lump sum cash payout. This can be a good option if you need funds quickly or don't have many dependents that would benefit from your life insurance policy.
Let's take a look at some of the details of viatical settlements, how you can qualify, and what you can use those funds for.
What is a viatical settlement?
By definition, a viatical settlement is an acquisition of your life insurance policy from a third-party buyer, usually brokered by a viatical settlement broker. These brokers will offer you a sum of money that is slightly less than the cash value of your life insurance policy so you can use those funds now instead of waiting to give it to a beneficiary. This almost acts as an accelerated death benefit for people whose life expectancy has lowered.
A viatical is a good option for people looking for flexibility and financial freedom at the end of their life. Rather than continuing to pay a financial institution for a life insurance policy, you can get a payout immediately. This can help you enjoy the time you have left, cover medical bills, or continue supporting your beneficiaries.
How can you qualify?
If a viatical settlement contract sounds like something you are interested in, you'll need to know how you can qualify. The National Association of Insurance Commissioners has allowed a wide range of individuals to qualify for viatical settlements. Anyone with a chronic illness or terminal diagnosis who also holds an existing life insurance policy may be considered a qualified applicant. In this case, a terminal or chronic illness is considered anything that interrupts your activities of daily living.
Once you know if you qualify, it's time to start searching for a viatical settlement purchaser. Different life settlement contracts and subsections will offer you different cash payouts. The business of viatical settlements is going to vary depending on what financial planners and agents you speak to. Apply with different viatical settlement providers to see how much you can get as an applicant. You want the most money for your insurance plan that you can get. Don't settle for anything less.
The lump-sum cash payout can be used for anything.
Getting approved for a viatical settlement is exciting. Once everything is confirmed, you may be wondering what you can use that money for. The beauty of a viatical settlement contract and the cash value payments is that they can be used for anything. One of the biggest financial burdens you may be dealing with is your medical bills.
Many people will use their payouts for this reason. Others will help celebrate a special occasion with gifts for confirmation or nice birthday presents, like a necklace. No one is watching over you to monitor how you spend your money. It is completely up to you when it comes to how you want to use these financial instruments.
A great option for many individuals dealing with a difficult diagnosis is to go on a special trip. For example, you could check out some log homes for sale in North Carolina and enjoy an extra home in the Blue Ridge Mountains or trip to Asheville you've always wanted to go on. Take the family to check out Lake Lure and spend a special day just sitting by the fireplace in the great room of your log home.
Splurge on that premium vacation that will feed your soul. This is a great way to use your viatical settlement payout for special purposes and project attempts. Overall, brokers know you have good faith that you will use your funds for a better option than they could ever dictate so enjoy the financial freedom.
Enjoy financial peace of mind on your journey.
Your journey through a terminal illness or chronic diagnosis can be a difficult one that is incredibly personal to you. The last thing you should worry about is money or fighting with your insurance producer. Take advantage of the written agreement of a viaticated policy to enjoy easy access to extra cash and get that peace of mind as you begin a difficult journey.