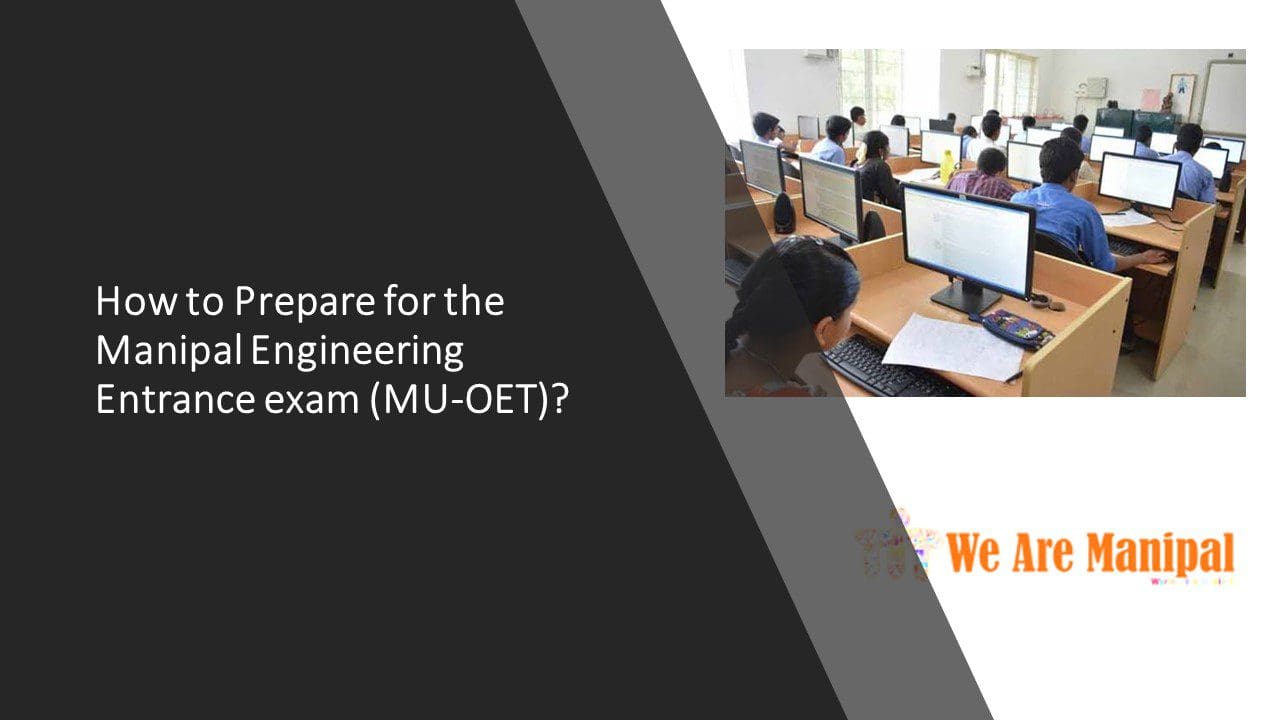 The most common and first procedural way to get into any institute is an entrance exam. The second stage is a group discussion and, finally, a personal interview that determines whether you are qualified for what the institute has to offer. The Manipal Institute of Technology (MIT) conducts its own entrance exam every year to determine the eligibility of students it is going to recruit.
The admission process usually begins in February or March, with the exams being conducted throughout April. Admission for different programs has different examinations. The results are usually announced in the second week of June.
Now that you are aware of how it goes about let's dig deeper into the functionality of the curriculum.
Syllabus
Since there are different entrance exams for different programs, it is only obvious that each of them has a different syllabus to go by.
There is a total of 200 questions that need to be solved in 2.5 hours. This implies that you get approximate of 50 seconds to attempt each question.
They are mostly Physics, Chemistry, and Math related questions that need to be solved using formulas. There is an additional English section that revolves around basic concepts of English and grammar. The General Aptitude or Logical Reasoning comprises of current events and twisted questions that can be solved with patience and perseverance on logical terms.
One of the perks of this entrance exam is that there is no negative marking, so random yet critically reasoned selection of one of the options works to your advantage.
The questions are divided in the following way:
Physics – 50 questions
Chemistry – 50 questions
Mathematics – 70 questions
English and Logical Reasoning – 30 questions
Difficulty Level and Format
MU-OET is harder than state level entrance exams but easier than JEE Advanced. Therefore, if you are giving JEE Advanced, then cracking MU-OET would be comparatively easier. If you get around 70 per cent, then getting admission into the program of your choice should not be difficult. But of course and always aim higher!
The format of the questions is when it gets a little trickier. They are all jumbled-up questions from various PCM and English segments. There is no order to them so cracking them might be a little difficult.
How to Prepare for the Manipal Engineering Entrance exam (MU-OET)?

The effort is the key to success. But that does not mean worrisome sittings of eight hours that lead to no progress. Mapping your progress is essential, and in this case, progress is marked through time management. Commitment to time management is what will help you succeed with this exam.
Make a schedule and stick to it. Give an equal amount of time to each of the subjects – Physics, Chemistry, Mathematics, English, and Logical Reasoning. Start your day with the most technical subject and move on to easier ones.
Health is equally important. Don't get involved too much into the academia that you forget what propels you to do it. It's your physical health. The three-pillar to an affluent life are health, determination, and luck. You cannot have either of the three without having one of the three.
Exercise. Be it a morning walk or exercising, or an evening excursion to a park, spend time in nature and perform at least one outdoorsy activity like cycling, running, jogging or skipping. This helps your concentration levels and your health.
If you get fed up, take a break. You will encounter times when you can't concentrate or long, arduous hours of constant work have temporarily confused your brain. It is best to take a break in instances such as this otherwise you will get frustrated over problems unnecessarily.
Meditate. Meditation is known to do wonders for every aspect of life, including studying. It makes you more patient and persevered.
When stuck, think out-of-the-box. In order to solve any problem in the paper, along with the application of the correct formula, it is necessary to think out-of-the-box and explore your options.