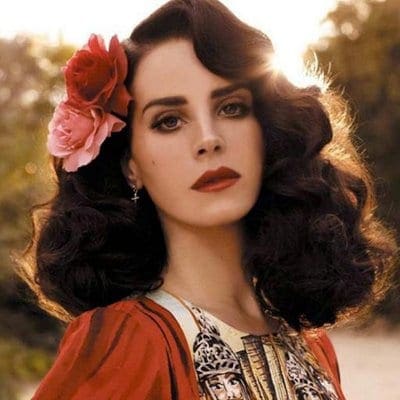 Anjali Singh | Staff Blogger
Elizabeth Woolridge Grant, better known by her stage name Lana Del Rey, is a living embodiment of old meets new -the vintage filters, glamorous flower crowns, heart-shaped glasses, and her general vibe. She's more a persona than a person. However, in this world filled with upbeat and catchy hooks, where a culture of EDM is setting, where does our 'self-styled gangsta Nancy Sinatra' fit in? Del Rey often portrays a picturesque-innocence but we see the corruption of this innocence on her first album "Born To Die". Is this corrupted innocence what music these days has been lacking?
Perhaps the most enigmatic thing about Lana Del Rey is her ability to leave unequivocally everything and nothing to the imagination of her listeners. It's a paradox really, one moment you feel like you understand her: her pain, her passion, her perseverance through torture; the next moment, it doesn't make sense to you anymore. This truly segregates her music from the present-day music industry scenario. Her ability to paint a picture with such vividness is unparalleled. There is something about her music that will drown out your surroundings, make you feel like you're slipping back in time to an era where things were much simpler. Fans love the maturity and her ability to tell them a story that eats them alive emotionally. It's what makes her who she is as an artist. Like every other artist, she has also faced quite a lot of backlash, mostly regarding her inability to perform live, given her performance on Saturday Night Live, her 'made-up' persona, and her ability to 'romanticize' violence(As seen on her track Ultraviolence where she states, 'He hit me and it felt like a kiss'). Her response has always been iconic:
"I'm not a natural performer. But my fans know that."
"Whenever people bring up feminism, I'm like, god," she said. "I'm just not really that
interested."
Anyone who has listened to at least one of Del Rey's songs can tell she has been heavily influenced by a different era. Lana Del Rey is the ultimate symbol of the intangible things that she represents; Just like Elvis, or Marilyn, or even Jesus. She symbolizes irrepressible youthful freedom and the very definition of living, proving that she doesn't need to "fit in" to the pop music culture. Lana has simply carved her own place in it.