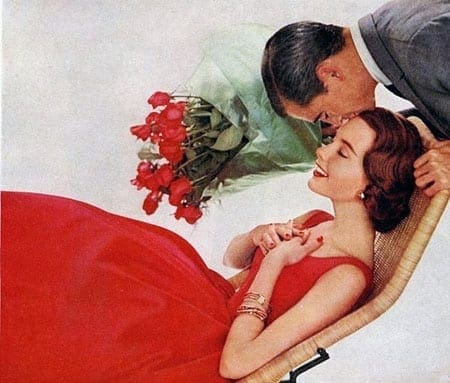 "True love", a phrase tough to define. For me, true love is a feeling that passes by every single day of my life and has been the case since the day I found her; from the very day she was mine forever.
This feeling gives you immense pleasure and also the feel of responsibility. You find yourself responsible for that person and for everything that relates to her. You are an individual no more. It is the feeling of togetherness that urges you to share an important part of your life with that someone. I too have a story to share and I penned it down in a piece of writing that partakes of the nature of both speech and song, and is rhythmical and metaphorical:
Have you ever seen a dream,
as farfetched as the sun beam?
I once saw a dream about an illusion.
An illusion that seemed like a dead end with no extension.
I still dreamt and never restricted myself.
My persuasion for it did surely help.
There was this girl who ran through my mind all the time,
Taking me to a completely new cosmos, everything seemed picture-perfect fine.
I always knew, somewhere inside my heart,
This dream will pierce my feelings with a dart.
I was proven wrong to a great extent,
After all, my dream and reality seemed to blend.
One fine day, I find her standing beside me,
Giving me the support and trust, I craved for, with glee.
Yes indeed, that was THE day of my life,
seeing her being a part of me, portraying like a perfect wife.
I thought I knew what was the true love phase,
But loving her makes me feel, till date, it was nothing but all a craze.
Loving a person more than yourself is an incredible feeling,
Being a part of the same, makes my life worth living.
She has given a meaning to my life,
Being sweeter than the honey in the bee hive.
She is so alluring that I can admire her with every breath I take,
I am ready to anything to be with her, putting my life at stake.
I love her and love her a lot,
She has surely filled my heart's empty slot.
She is tender, like a lotus in a heaven's pond,
Her nature and love leaves me spellbound.
Knowing little about her, I loved her for what I thought she was.
Peaking deep into her heart, I am scared, my love may fall short and pause.
She and I share a million things in common.
Makes us feel that we are made for each other, they popping up so often.
She cares for me like no other,
Reciprocates all feelings, trust me, as I hate to flatter.
God has gifted you to me as the "Gift of Life".
I wish I love you more than anyone and be your partner for life.
~yours
Eshan
And this I dedicate it, through ManipalBlog, to my Valentine, my Love 🙂
| | |
| --- | --- |
| | This is a Guest post by Eshan Gupta and an entry for our Valentine's Day contest for Manipal residents on our Facebook Page. He is a student at the Manipal Institute of Technology (MIT), Manipal. He occasionally blogs at Jokes a'part'. |