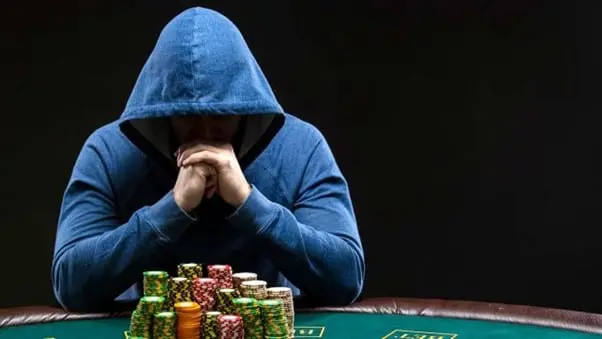 Casino gambling has grown significantly in the past 14 years, with numbers exploding not only in major cities and on Native American soil but also on the World Wide Web. Thousands participate in slots, roulette, blackjack, etc., online daily, wagering amounts ranging from a few pennies to hundreds of dollars during a session. The popularity of casino wagering has put the opportunity within easy reach for a vast percentage of the world's population.
Far too many players new to the online casino world sit down with the idea that they will take the gambling world by storm. As we make our way around the casino world, we must listen to the experts at Top10 Casino Sites.
Most amateurs and professionals apply gambling theory to their poker games. Some amateurs and most professionals use gambling theory in casino games such as baccarat, blackjack, and craps. There are opinions about which strategies and tips work best in poker played for money, just as there are opinions about which techniques and tips work best on the casino floor.
I have been grabbing all the information I can find about online casino gambling and gambling. Some of this information contains gems specific to a game – craps, blackjack, poker, video poker, etc. However, I have received as much benefit from the gambling philosophy of experts as I have from the details of my favorite casino games.
There are opinions about which strategies and tips work best in poker played for money, just as there are opinions about which techniques and tips work best on the casino floor.
Maybe the best place to start toward answering this question is with some of the absolute basics of gambling from one of the recognized experts in the field. Mason Malmuth has not only applied strategies and theory to gambling for years, he has written several books on the subject (some books as sole author, others with professionals such as David Sklansky).
Some of Malmuth's systems and theories are complex, beyond even the accomplished casino players. But other ideas fit perfectly to win money no matter which game we choose.
For example, the introduction to one of Malmuth's books, Gambling Theory and Other Topics (Two Plus Two Publishing – 1987 – Henderson, Nevada), includes this idea: "The successful gambler possesses the ability to develop a logical thought process and the willingness to think about new gambling ideas and to review and update older ones."
What separates successful gamblers from those who leave their money behind at the casino or online is knowledge and preparation. As Malmuth notes, too many gamblers go through the motions, rarely, if ever, trying to understand the game better or changing the way they play.
Of course, the recreational gambler who visits the casino or sits down to play online occasionally doesn't have to apply any advanced theories or strategies to enjoy casino games. If the goal is fun and excitement that costs a little, then by all means, recreational gamblers can continue to "go through the motions."
But this brings us to that "logical thought process." Why not learn just a few basic things about your game that you don't know now, then see if the results are better? Some casino games are very close to actual games of chance, giving the player little opportunity to influence the outcome. But every casino pastime can be improved by one of the fundamental "theories" – money management.
Malmuth has unique ideas about managing the money we use for gambling. He feels that the real goal is bankroll management. This helps us focus directly on the money intended only for gambling, recreational or otherwise. If we establish a separate bankroll that does not include the money we need for bills and other expenses, we have applied a basic gambling theory. Easy enough!
How Not to Lose All Your Money Online For Gaming Beginners
It is often far too tempting for players new to online gaming to throw way too much money at casino games before they know the ins and outs of each game. With this approach, there can only really be one outcome – losing! Unless, of course, you're incredibly lucky, that is.
One skill all online gamers should hold from the word go is spotting the 'dodgy' casino sites. It's perhaps not as easy as it sounds to spot which sites will take your money and run and which you'll have a fair chance of winning. After reading this article, we hope you'll have a greater chance of steering clear of those nasty sites well.
The good news is that there really aren't that many bad sites out there. However, we highly recommend that you stay vigilant and avoid the few that exist like the Plague. Before depositing any money, you should be confident that you haven't landed on one of the questionable sites. To do this, you must conduct a certain degree of research. You need to be sure that:
You have a fair chance of winning.
If you do win, you'll actually receive your winnings.
One of the first checks you should make is that if a problem arises, you can contact someone immediately. If they have a telephone number, call it to see if it connects to someone. Alternatively, send a question via email and see if you get a response. If you do, this is an excellent sign that you're on a legitimate site. A decent online casino will not be shy about sharing pertinent information with users.
You should be able to find out if the site is licensed, where the company is registered, and to whom it is registered. If you can't find out this information, this should set alarm bells ringing. Perhaps one of the most surefire ways of deciding just how legitimate a site is is to look for reviews.
Type in the name of your search into one of the search engines, and you'll soon see if people have bad things to say. Of course, comments are often fabricated by the webmasters, so if you see nothing but complimentary comments, the chances are that they aren't genuine.
However, if someone's been ripped off, you'll have a good chance of finding out about it in some forum. Once you're happy that your chosen casino is safe, thoroughly read the terms and conditions before depositing. Don't part with any money before you know what you're signing up for!