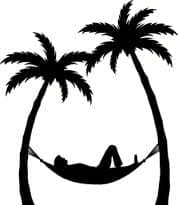 As The Rotaract Club of Manipal allied with Kasturba Medical College for a voluntary Blood Donation Drive on 15th of August 2019, the 72nd Independence Day of the country, the event was preceded by a Street Play By Ada Dramatics which focused on how generous and vital Blood Donation is. Here is a glimpse of what happened in the Street Play held in Food Court 1 on 13th August 8 pm onward.
The evening of 13th August witnessed an exhilarating performance by ADA- the dramatics club of MIT. The crew of 10 actors and four musicians performed a captivating rendition on 'blood donation' in association with the Rotaract Club of Manipal University. The performance 'Deke Dekho Accha Lagta Hai' was embellished by the rains, which further added to the seriousness of the topic and excited the crowd even more. The nukkad natak was performed outside Food Court-1 for about 10 mins and attracted crowds from round and about.
The play emotionally appealed to the audience about the importance of blood donation and also highlighted the common misconceptions related to the same. It further talked about how the blood banks are increasingly facing a shortage of blood and thus lives are being lost, especially those of the poor. This fantastic performance encompassed all moods including satire, comedy, anger, and sadness to reach out to its audience. The usage of gulaal and formations added to the depth of the play and made it more attractive. It also used the medium of drama to announce the event of blood donation camp on the 15th August at Food Court 1 and urged the students to step forward towards the noble cause to help the needy.
The Ada ensemble took a total of 3 weeks to be scripted and performed, which indeed culminated into a highly impactful performance enjoyed by all!