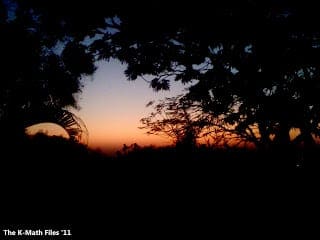 "From DDLJ and Kuch Kuch Hota Hai to Raazi and Padman: Indian Cinema at last, started screening reality."
"How's the Josh?" never mind, that's the "way too overused" dialogue of the year and the most clichéd way to begin this article, but now that I have anyway mentioned, let me just ask you guys. URI: The Surgical Strike, one of the highest grossing movies of the year, what was is it about? An epic saga of love? No. Who was the lead cast? Shah Rukh Khan or Salman Khan? No, neither of them.
It was about a terrorist attack on the soldiers of our nation and how our Indian Army avenged the death of our martyrs, casting Vicky Kaushal, a name, half of us didn't even know before the movie became such a block buster hit.
I don't think any one of us here have failed to notice the changing picture of Indian Cinema, back in our parent's days when movies were all about the heroine being rescued by the hero from the villain's trap, or two brothers dying and then being reborn to avenge the death of their father and reuniting with their mother and what not, whereas now the idea of hero, heroine and a villain is almost non-existent.
Films today are all about the right content and a suitable lead according to the storyline, from Udta Punjab to Mardaani, Dangal to Mission Mangal, it's all about raw content and less drama.
Not to offend SRK fans but people chose to watch "Kedarnath" over "Zero".
Movies from the past 3-4 years are all about social issues, real life heroes, or historical sagas and the catch here is, that this sudden change in the scenario of Bollywood movies is not because the makers thought of bringing a change in the society but because the viewers started to accept and value reality more than fantasy.
It's not that Indian Cinema is totally new to the idea of such content-based movies. Movies casting super hit actor Aamir Khan have always brought a different perspective in front of the people. Starting with Taare Zameen Par that made us aware of the unfamiliar disease of dyslexia and portrayed on the silver screen how an innocent child struggles with this illness. 3 idiots on the other hand was a totally different, though still the story of struggle that young students go through while making career choices and also by being burdened by the expectations of their families. Personally, if you ask me, I consider Aamir Khan as the initiator of such movies.
Now, this change is so significant, that from Drug Abuse to Sex Trafficking, National Achievements to International Conflicts, Indian Cinema has left no stone unturned in reaching out to every arena of subject matter for creating movies.
This change is so prevalent that, the makers now are so obsessed with making every significant happening of this country into a profit gaining entity that they are just looking at every good or bad event of the nation from a commercial point of view. Let me explain to you with an example, after the tragic Pulwama attack on 14th February 2019 on the Indian Soldiers, the Indian Air Force carried out an Air Strike on the Terrorists Camps in Balakot, Pakistan, killing hundreds of terrorists allegedly, in retaliation.
Soon after the news of the air strike was out, producers and makers rushed to register names for potential movies. Names like, "Pulwama", "Balakot: The Air Strike", "India Strike Back", "Surgical Strike2.0", "Abhinandan" etc. were registered.
Another very recent and pressing example is, the revoking of article 370 and 35A. The story is same, makers now are fighting over names like "Dhara 370", "Kashmir Mein Tiranga" and "Kashmir Hamara Hai". Every incident or activity is turning into business prospect for them.
I am not saying that making movies on social or national happenings is wrong, because it's not. It actually helps the public in knowing the truth from many aspects but it just kind of bothers me to see that the stake holders of the film industry are looking at every important incident or activity of the nation just from a business point of view.
Nevertheless, if we look at the over all picture of the film industry, the good thing here is that the typical notion of a Bollywood film with stereotypical plots is definitely a thing of the past and there is no turning back now. The old, the middle-aged, the youth, every age group of our country, now wants to witness what Chandrayaan will find on moon, rather than how Karan will find Arjun.
Here is a few movies that is a must watch :-
Manji: The Mountain Man
Talvar
Airlift
Sarbjit
Neerja
Hindi Medium
The Attacks of 26/11
Pink
The Accidental Prime Minister
102 Not Out