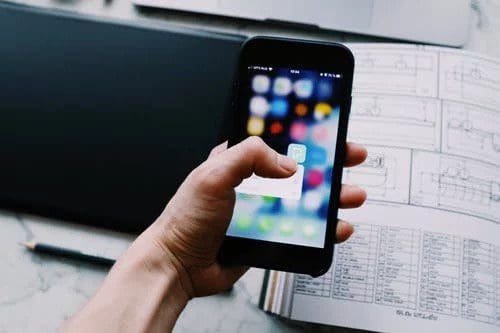 For sure, everyone loves to lie on the sofa and watch TV series and films in their free time. Watching flicks is especially important to get rid of boredom and entertain yourself at home amidst the lockdown caused by the Coronavirus pandemic.
Thanks to the internet and smart devices, it's now very convenient to access the movies and TV shows you love and those that you're yet to watch. And there's also a useful app that you can use for that purpose: the Starz App. With your Smart TV, PC, tablet, laptop, or smartphone, you can stream and download movies and series from this application.
So, if you want to have a great time while in quarantine, make sure to download the starz app right now, Read this blog post to learn more about this amazing movie app.
What is Starz App?
Starz, a premium cable TV network, ventured into the video streaming market in 2012 by releasing Starz App. This video streaming application is only $8.99 a month, and those who are already subscribed to the cable network can utilize this app for free.
There's premium entertainment for every mood and occasion when you're subscribed to Starz App. You can find film noir, sci-fi, thriller, fantasy, adventure, romance, drama, horror, and comedy flicks on this application. There are also originals produced by the popular cable TV network itself.
Features That Make Starz App the Best
What makes Starz App amazing is its set of unique features that can take your streaming experience to the next level. For instance, it has an easy-to-navigate interface that makes it easy for you to browse through its library.
Once you find a film that catches your attention and you click it, the app leads you to a page showing the film's synopsis, time duration, list of cast members, genre, and year of release. The application also boasts its Parental Control, Content Schedule, and My List features.
Parental Control
As its name suggests, the Parental Control feature enables you to put restrictions on movies and TV series that you don't want your kids to watch. On the app, navigate to the gear icon in the top right corner to access the Parental Control settings. Then, it's up to you how you set the app to block flicks that are not suitable for children.
Content Schedule
Users consider the Starz App's Content Schedule feature the most useful to keep themselves updated with the schedules of the TV series they love. This feature contains information about the date and time when a certain episode or program will be aired. It also includes Starz channels, such as Starz Edge, Starz Comedy, Starz Live TV, and Starz in Black.
My List
Organizing your favorite TV series and movies is essential to locate if you want to re-watch them. Thanks to Starz App's My List feature, you can now arrange and put your favorites in one destination.
This feature also enables you to add up-and-coming motion pictures that you want to watch. Plus, your pending downloads can be seen on the My List feature.
What Devices are Compatible with Starz App?
When you have a subscription to Starz App, you can use up to four devices to stream films and TV series. If you want to know what are the devices that are compatible with the app, check out this list.
Apple gadgets (iPod, iPad, iPhone powered by iOS 8 and latest versions)
Apple Mac OS X versions 10.5.7 and up
Apple TV powered by tvOS9 and latest versions
Android gadgets powered by Android 4.1 and latest versions
Android TVs (Nvidia Shield, Razer Forge, and Nexus Player)
Amazon devices (Amazon Fire TV, Kindle Fire Tablet, Fire Phone, and Fire Tablet)
Samsung TVs powered by Android 5 and up
LG Smart TVs powered by WebOS 3 and up
Sony Smart TVs powered by Android 5 and up
2nd generation Roku media players
Computers operating on Windows 7 and newer versions
Internet browsers, such as Safari, Firefox, Edge, and Google Chrome
PlayStation 4
Xbox One, Xbox OneS, and Xbox OneX
Takeaway
It's high time that you have a good source of entertainment while you're locked down in your home because of the Covid-19 pandemic. Get Stars App now to enjoy movies and TV series in different genres. Do you want sci-fi, horror, action, film noir, and drama movies? Stars App has them.