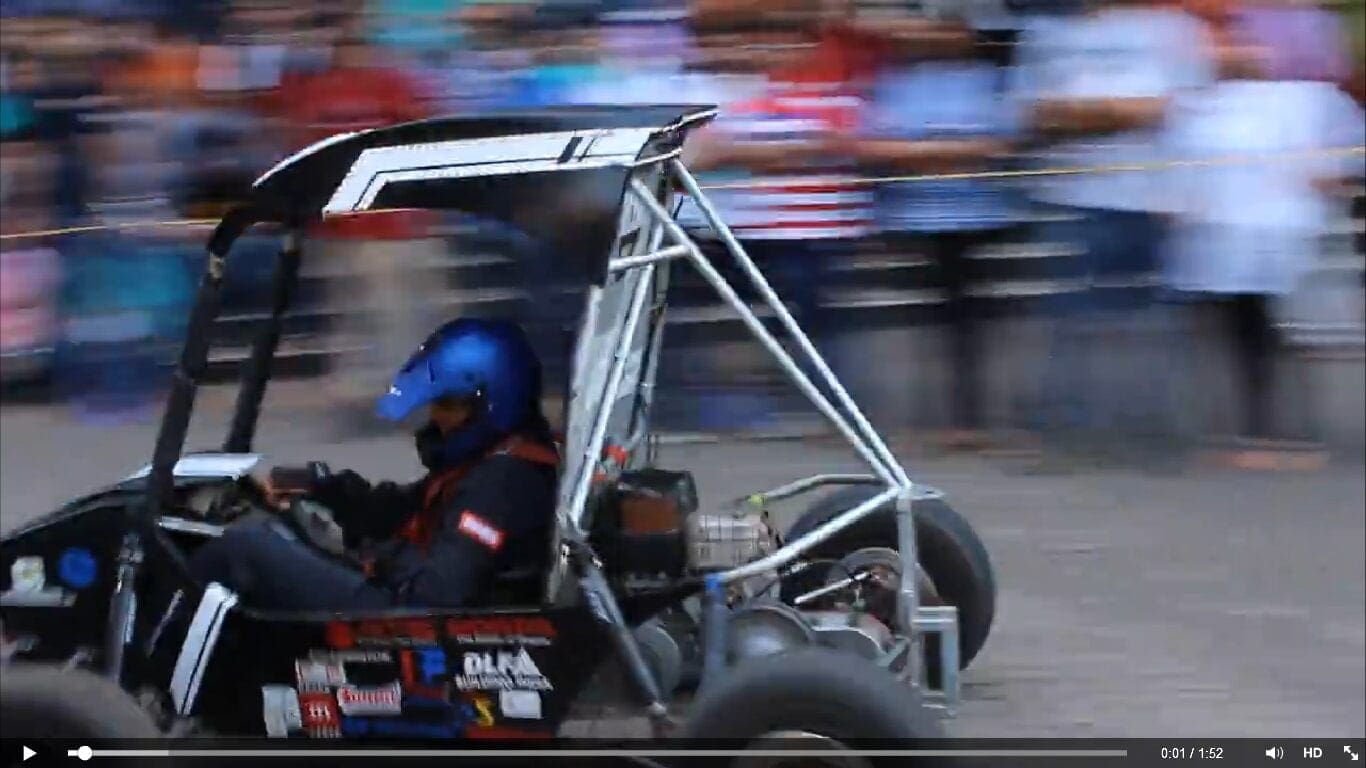 The fast and furious crew was at MIT on the first day of the technical fest. If you missed it, we get it only for you!!
It was the real head-turner on the first day of the technical fest of the college. While the Sun was much hotter than expected, and people went over to find as much shade as possible, the car created an unseen natural bond between the many present.
Between the heavy Crowds at the hour, the top gear auto car had its wheels rolling over as the students had their eyes stuck well to its rim. The well-designed car of TMR very well reflects the sweat and toil put in by the students as they stood firm to manufacture the car to completion. The all-terrain vehicle, supported by a 10BHP non-temperable engine controlled by a well-built gearbox, with the solid new multilink rear suspension to provide a smooth ride and cutting edge over the others, was the Fourth fastest in Baja SAE India'14.
The TMR is sponsored majorly by Manipal University, besides Honda, Polaris, Deepak fertilizers, Flame pack Manipal, Dlf India, and many more. The moment came to a stand freeze when the engines roared, and the dust lifted off the ground as the driver pulled the gear into action, pulling over for multiple drifts and high speed.
Article by: Aakash Jain