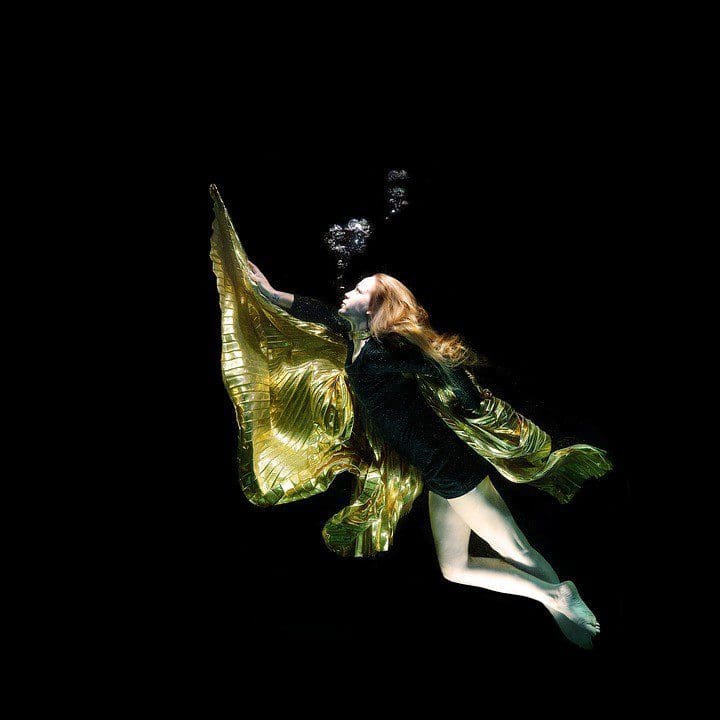 Getting your foot wet as a new fashion photography model can be daunting; especially if you do not know where to start. However, we have some helpful tips that can give you ideas as to how you should get your foot into the door when it comes to fashion photography and modeling for it.
Find out more important tips that you should remember when working as a new fashion photography model.
Build a Compelling Portfolio
First, you have to build your portfolio. Your basic commodity would be your own body and face as a model. To get yourself out there, you have to prepare an introduction through pictures that can show off what you have to offer as the main attraction.
How do you build your portfolio? You start by being willing to work for free. Many fashion photographers can get your services for a museum out if not for free. It would be best for you to offer your services for a copy of the final pictures. This way, you will have items for your portfolio right off the bat.
Create Your Own Reliable Network of Contacts
It would also help you as a budding model to create a network of contacts. Scour the Internet for events that allow free admission for models, both professional and amateur. This way, you will be able to meet the right people that can help get your career going as a professional model.
Learn Photography
If you can take your pictures, feel free to do so. If you don't have a photographer friend that can help you build your portfolio, why don't you try your hand at taking your photos? This way, you will have their rights to your image right off the bat.
As an amateur photographer, there are many applications that you can use to edit your photos. From Photoshop to Adobe Lighthouse, you will certainly find it easier to learn photography on your own. This way, you will not have to shell out additional cash to hire a photographer for your modeling photos.
If you don't have the talent for photography and you would want to save your cash, get a friend to take your pictures. This way, you would not have to spend too much on professional photographers while still having your pictures taken. Just make sure to learn about the basics of photo retouching and editing so that you can enhance your pictures on your own.
The Value of Practice
Practice makes perfect. It also helps to own your craft by looking at the mirror and practicing your poses. If you want to become the best, it would be okay to copy modeling styles from other professionals in the field.
Educate Yourself
It would also help you to enroll in modeling classes. If you have enough money, you can try to take short courses on modeling. Getting additional education will help you understand the world of professional models even more and teach you some techniques that you can use both in ramp modeling and photography.
Discover Your Assets and Learn to Highlight Them Properly
Study your assets. As a photography model, you have to know your assets and weaknesses when it comes to pictures. Look at your face and the mayor and study your facial highlights. This way, you will be able to learn your angle and get the best photos that you can have as a model.
Use Makeup to Your Advantage
It would also help you to learn more about makeup and the techniques involved therein. By learning more about makeup, you will be able to use it to cover up facial flaws and weaknesses for photos. Various makeup techniques can also work for men in terms of covering up blemishes and highlighting their strong features as the model.
Find Out the Art of Utilizing Contacts
Face modeling is as important as body modeling. There are many tools that you can use to enhance your facial features, such as contacts or even beauty marks. Choosing the right contacts will help enhance your eyes and brighten the photo even more.
With the right amount of makeup and the perfect contacts, you can certainly become the most sought after photography model in recent years.
Utilize the Web to Expand Your Modeling Career
Also, you can use the Internet to post your modeling photos online. In today's day and age, the Internet would be a great tool to get yourself out there in terms of gaining an audience for your work. Most of the time, agencies scour the Internet for new blood. If you have an online platform via Pinterest or Facebook, you will certainly gain sufficient following that could help propel your modeling career.
Choose the Right Modeling Agency
Also, try to establish a connection with the right modeling agency. They can help market you like a face or body photography model in the coming months. Your portfolio online will help you get connected for sure.
From there, you can easily establish a network of connections that can help you find the right photographer to work with in the future. Just be patient, and everything else will follow for sure.
Take Good Care of Yourself
Being a model, your main source of income would be your body. In this regard, take care of it as much as possible. Invest and beauty products that can help you enhance your physical attributes to get more modeling jobs both in print, online and live media.
Exercise and having the right kind of diet will help you maintain the optimum condition of your body for a long time. Live a healthy lifestyle, and you will get everything that you want in life both for your career and personal endeavors.
The Final Words
These are just some of the many important tips that you need to remember when it comes to getting to start a career as a professional photography model. By establishing your portfolio both online and off and connecting with the right people, you will certainly get to where you want to go in terms of your career sooner rather than later.
Just be patient and give yourself some time. Nothing comes easy, especially if you want to succeed and to sustain a fruitful modeling career. Be healthy and wise about your moves so that you can get what you need in the future.