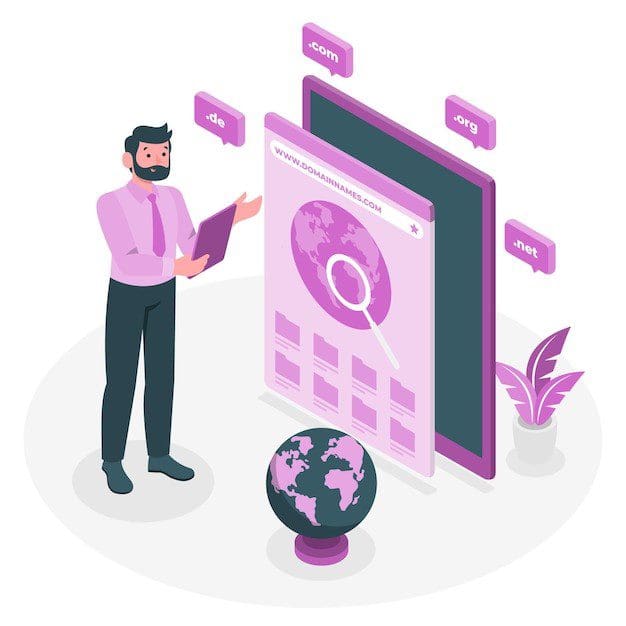 A domain name is an address of your website, and it guides the visitors to your website. It also gives information on your business, brand, and products. A website with an appropriate domain name is easily identified by the visitors online. It also helps increase traffic to your website. Hence, it is essential that you have a suitable domain name to get more customers to your business. You can search domain names using an advanced Domain Name Search tool available with most domain name registrars.
How to register a domain name? 
Though a web site's IP address acts as a contact address of a particular website, it contains numerical digits, which are not easy to remember. Instead, a domain name is easy to remember as it contains words related to the products or services given on the website. A domain name is generally chosen by a website owner, and it is related to the business or activity.
In addition, a domain name should be unique and not used by others. The objective of registering a domain name is to attract more visitors to the website. With domain name registration, you can enhance the brand image and trustworthiness of the website.
To register a domain name, you need a certified registrar. You can choose the domain name or the registrar will help you to choose a unique name using the domain name search tool. It is advisable to seek the assistance of the registrar to find a unique website name. A domain name search tool tells you whether the name you chose is unique and not used by others. It also gives suggestions on matching and available domain names.
Once you have decided the domain name, the registrar who is authorized to register domain names will register it. After that, they enter the name and personal details on the registry, which will be available for public view. It is essential to do enough research before selecting a suitable name for your website.
Some points to consider while choosing a domain for your website
Have a short name

It is essential to choose a short domain name because the name of your website must attract visitors. Moreover, it should be easy to remember and recollect. Web users can easily remember and type in short and simple names.
Do not use hyphens
People tend to use hyphens and special characters in website names to improve readability. In addition, they think that adding a hyphen between the words will help the search engines to find their website faster. If you add a hyphen in your website name, it will make the visitors miss the hyphen or letters and lead the search to another website that is close to your domain name.
Look for other TLDs 
 Popular TLDs are '.com' and '.net' and they are not easy to get. If popular TDLs are not available, you can choose localized extensions like .nz or NZ if you are in New Zealand. It will help attract local visitors to your website, and you will get more customers in your area.
Avoid trademark infringement
Some people may use brand names of other famous brands to attract more visitors. Trademark infringement is a serious offense, and you will be charged for such actions. Also, you will be at risk of losing your domain name.
In short, you should search for a domain name that is simple, memorable, short, pronounceable, unique, easily spelled and implies the nature of business on your website.