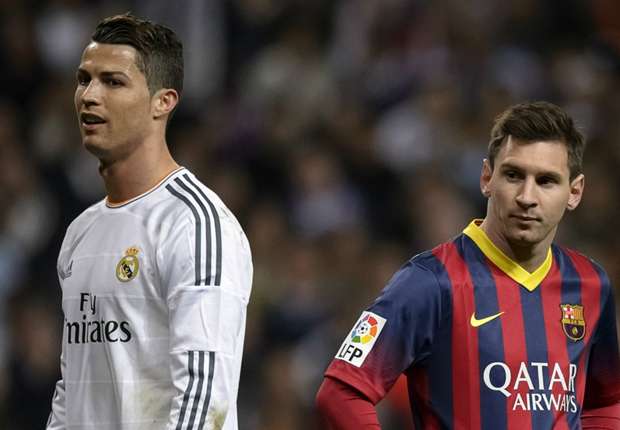 It's a chilly December evening in 2030. You've just returned from work. The weekend starts from tomorrow. Ballon d' Or 2030 ceremony is tonight, and you're going to watch it. You probably know that Kylian Mbappe is going to win his 3rd Ballon d' Or or it can be Arthur or Dybala. Your partner knows that you'll be awake at night. So they tell you to take of your child and change his/her diapers. You take the baby to the living room, switch on the TV and watch the ceremony. As expected Mbappe won his 3rd Ballon d'Or overtaking the other two.
A gentle smile comes on your face when you see two retired people sitting beside each other at the front row. Suddenly you go back 14-15 years back. The unbelievable rivalry no one has ever seen. One achieves something big, the other day it is surpassed by another one. You know that you've lived in the era where hattricks in consecutive matches is not a big deal. Winning 5 champions league or La Liga or Copa del Rey is also not a big deal. Because you grew up in an era where two people have altered the definition of what is impossible and what is not. You used to stay awake all night just to see them in action. Some rocket shots towards the goal or some mindboggling dribbles followed by a magical finish. This was your youth and childhood. Could it be any better? The Ballon d'Or, UEFA player of the year, the golden boot which has today become a prize were once a property of two people then. Every day you used to see Facebook pages trolling one another, media making false statements that they hate each other. But whenever you could see them together, they were always all smiles. They achieved something one could've never imagined, 5 Ballon d' Ors, 4 golden boots, UEFA player of the year and the list goes on and on. Tears well up in your eyes thinking of all these things you were accustomed to one day and now everything has changed. The two absolute greats of the game have retired and today they've come to the ceremony as just mere spectators, whereas there was a time when the golden ball was theirs.
When their stint of 10 years was finally broken by Luka Modric, you had understood that "it's time". From that day you started to prepare yourselves to see what you're seeing today. You get up and switch off the TV and change the diaper of your child and whisper into his/her ears, "Once upon a time there were Lionel Messi and Cristiano Ronaldo".
THE ERA IS REALLY COMING TO AN END. NOT MANY DAYS ARE LEFT. CHERISH WHAT YOU CAN, BECAUSE WHEN IT IS GONE YOU'LL FEEL EMPTY.