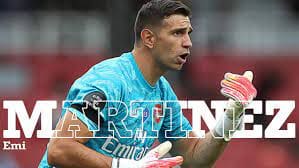 A goalkeeper's job is simple and straightforward. There can only be one slot in the starting XI for a goalie, and many excellent keepers must wait years for their moment. Since leaving his hometown of Argentina in 2010, Emiliano Martinez has had to play the waiting game.
Emiliano Martinez had been overlooked at Arsenal throughout the years and had never been offered a starting berth. After nearly a decade of waiting, he finally had a run of chances after the restart when regular no. 1 Bernd Leno was forced to withdraw due to a knee injury acquired against Brighton.
Rising through the ranks
Emiliano Martnez began his youth career at Independiente in 2008. He underwent a trial with Arsenal FC two years later and was handed a youth contract by the Gunners. With Wojciech Szczsny and Ukasz Fabiaski ahead of him on the depth chart when he broke into the senior team in 2012, his path to action seemed unlikely. Both goalkeepers from Poland went on to have successful careers, and are now playing at a high level for Juventus and West Ham United, respectively. What happens if a young goalie is in need of some practice time? He takes out a lot of loans. While Arsenal's main rivals, Chelsea, had a considerably larger network of young players loaned out around Europe, every major club had a number of players who got game time this way. Oxford United, Sheffield Wednesday, Rotherham United, Wolverhampton Wanderers, Getafe, and Reading were among the clubs to which he was loaned. Getafe was the only one of those six clubs to be in the top tier of their respective country's system at the time Martnez was there. Even yet, by 2020, he would have had very little Premier League experience.
Underdogs never have an easy road to success, but they always find a way to seize the opportunity that comes their way, even if it takes years. Emiliano Martinez was a fighter who never gave up. He couldn't either, considering everything his family had given up for him to pursue his dream of being a football player. That's why, as his Arsenal teammates basked in the euphoria of their FA Cup victory, he was seen sitting on the sidelines of Wembley with his headphones on, talking to his family in Argentina. Good things come to those who wait, according to the old proverb, but this demands patience and confidence. Martinez has waited for the longest for a chance to play in the most important games.
Breakthrough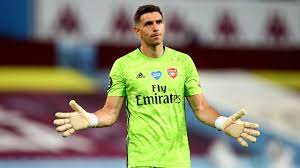 Emiliano Martnez's chance came during the atypical 2019–20 season, which had to be restarted after being postponed due to the COVID-19 epidemic. Due to injury, German international and Arsenal first-choice goalkeeper Bernd Leno was substituted against Brighton & Hove Albion. Martnez took a step forward and made his presence known. That was the end of it, and he never looked back. Martnez stayed in the starting lineup for the rest of the season, even helping Arsenal win the Community Shield in a penalty shootout against Liverpool (a little foreshadowing for one of his later and biggest moments). Then came a fork in the road: after it became evident that Bernd Leno would be the starting goalkeeper for the 2020–21 season, Emiliano Martnez relocated to Birmingham.
Martinez signed a four-year contract with Villa ahead of the 2020-21 season, and he appeared in every league game during his first season in the West Midlands. So far this season, the 29-year-old goalkeeper has started all but one of Villa's league games, missing just the 3-0 defeat at Chelsea in September. Martinez, who spent six seasons on loan from Arsenal before joining Villa permanently, had a stellar first season, assisting on 15 Premier League clean sheets.
Copa America triumph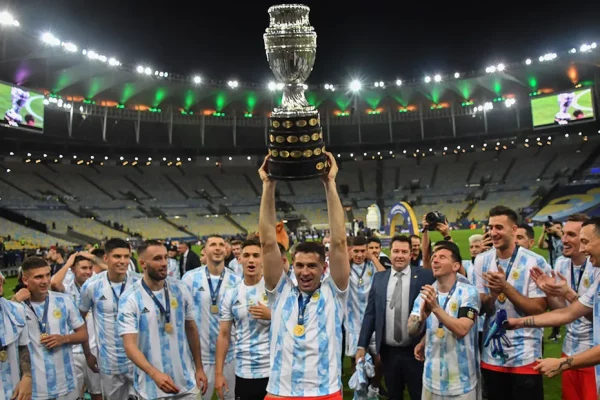 Emiliano Martinez's talent and composure will be recognizable to fans and frequent Premier League viewers. The goalkeeper, who has been Argentina's first-choice throughout the Copa America, 2021, became a hero for his country on Tuesday, saving three penalties to send the Albiceleste to the Copa America final, where they will meet bitter rival and current champion Brazil. Only a humble person would argue that making three saves in a penalty shootout was due to chance. Of fact, because of the various variables, it's typically a lottery for the player stepping up from 12 yards. But, from the standpoint of a goalie, it's all about preparation. They spend hours before knockout games studying penalty tendencies and patterns, learning everything they need to know about the taker in front of them. Pepe Reina and Diego Alves are two of the best shootout stoppers in the world, but Manchester United's David de Gea is famed for going 40 penalties without making a penalty save. Martinez's ability to minimize his contribution to their win demonstrates why he is so appealing. If he didn't believe in himself, receiving support from probably the greatest player in the history of the game would have given him a lift.
The Struggle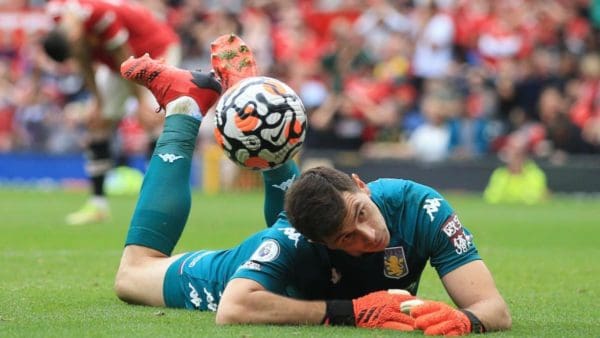 'I had seen my father (Alberto) crying late at night because he couldn't pay the bills,' Martinez revealed in an emotional and frank interview with Arsenal. 'I recall eating with my brother (Alejandro) rather than my mother (Susana) and father one day. 'When I was playing for Independiente in Buenos Aires (400 kilometers from his hometown of Mar del Plata), I would only see them twice a month when I traveled since they couldn't afford the petrol to come see me.' 'So now I know what they did to help me get to where I am now.' Martinez made the decision to leave Argentina for Arsenal because he wanted to be closer to his family. As a 16-year-old, he recalls being scared to come over for his trial and thought, "There was no way I was going to leave my family. I watched my brother and mother crying, asking him to not go,"' he recounts when he got word about the decision a week after his trial, which he had initially believed to be about a new Independiente contract. Then he recalled his father's weeping. "At the moment, I had to be brave because I said "yes" to them. I don't have any regrets now." I have a wife and a child here, and I see myself as having a future in London.' Since then, Arsenal's longest-serving player has had to show a lot of patience. Martinez could not play professionally until he was 18 since he lacked a European passport. During his 'tricky' settling-in period, he also had to deal with the job of learning a new language, which he managed to complete without much help.
Emiliano Martnez, like any other top-tier goalkeeper, is a superb and well-rounded ball saver, and it's tough to place one part of his shot-stopping skill above another. If I had to single out one aspect of Martnez's shot-stopping abilities, it would be his ability to make high diving save with any of his bottom or top hands. Martnez can pluck high shots out of the air and hold control of them as he lands on the ground, in addition to making top-handed and bottom-handed saves with his left and right hands.
Argentina can now claim to have one of the top goalkeepers in the world for the first time in a long time. When you look back at recent World Cup winners, you'll see that they were all part of that discourse when they won the title. Iker Casillas in 2010, Manuel Neuer in 2014, and Hugo Lloris in 2018. Gianluigi Buffon in 2006, Iker Casillas in 2010, Manuel Neuer in 2014, and Hugo Lloris in 2018. Why can't Emiliano Martnez be the winner in 2022? After all, he's no longer the underdog. Perhaps he still has a beating heart.