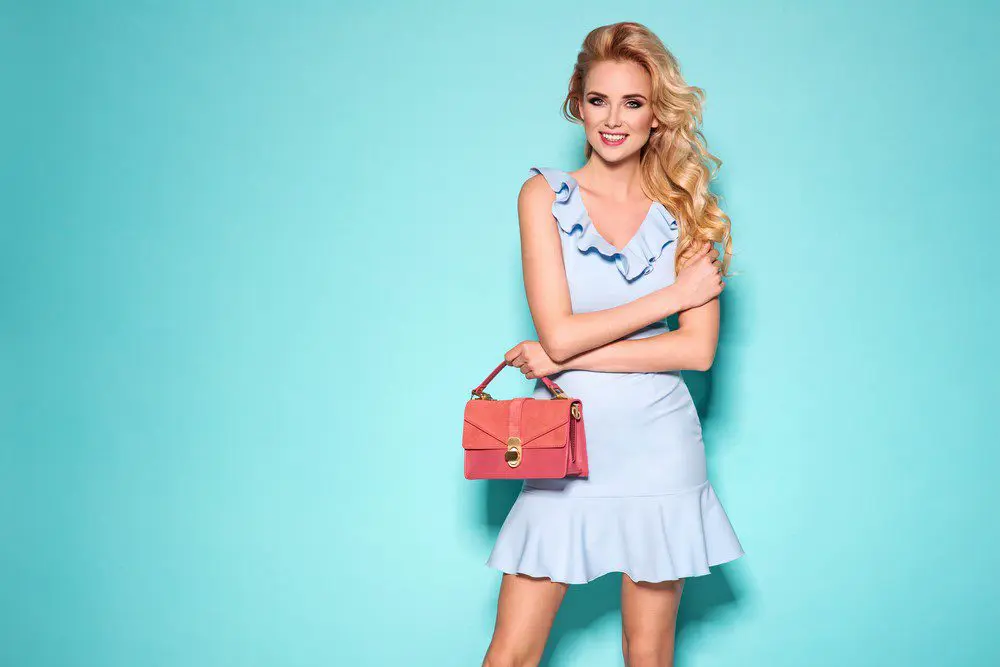 Are you looking for some fashion inspiration? Do you want to look as fabulous as the models you see in magazines, on Instagram, and on the runway?
Models don't really live a normal life like us. They've got lots of money to spend on fashion and, sometimes, people tell them what to wear.
But this doesn't mean that other people can't recreate their looks. You, too, can look put-together and beautiful in your own way.
All you have to do is visualize and match. Once you have a few essential items in your closet, you'll be ready to go. So keep reading for some tips on how to amp up your dressing game!
Pay Attention to Your Shoes
As the saying goes, a woman with the right pair of shoes can rule the world. Models are usually tall, and you'll see them wearing stilettos on the runway, but that's not really practical in your everyday life. Instead, opt for stylish shoes that are actually comfortable.
It's great if you can wear heels because they'll definitely add the model vibes you're going for. They not only make you look taller, but they also fix your posture. But the heels don't have to be fancy. You can wear all sorts of shoes, like boots or wedges, that add a little extra height.
If you're not really a heel person, there's no need to kill yourself over it. Simple white sneakers, oxford shoes, or even ballet flats can look just as nice. Just don't alternate between one or two pairs of the same shoes every day.
Sunglasses are a GameChanger
Sunglasses should be a staple in every girl's bag. Slip on a pair, and you'll instantly look a lot cooler.  They're also really helpful at protecting your face and eyes from the harmful rays of the sun. What's more, you can always hide your dark circles and eye bags behind them.
Don't just buy ones that are in style though. It's important to pick out pairs that go with your face. Perfectly framed sunglasses can be a total gamechanger.  And don't be afraid to try the oddly shaped ones either. Colored and weird shapes can lift your outfit and give you a funky look.
Skinny Jeans are Versatile Essentials
Skinny jeans are all the rage right now. They're form-fitting and really show off the shape of your body. They're also really good at making your legs look longer.
The best part about skinny jeans is that you can make them look casual and fancy.  It all depends on how you style the rest of your outfit. Tanks tops, long shirts, crop tops – everything goes!
Just make sure they're a good fit. Also, keep the basic colors in your closet. Denim, black, and white should be enough options to match almost every item.
Add to Your Bra Collection
This isn't something you'd normally focus on with fashion, but the type of bra you wear can actually affect your whole outfit.
For instance, you'll definitely need a strapless bra for off-shoulder tops. And for those sexy dresses that have a little cleavage showing, a pushup bra is your best option.
There are tons of other options like bralettes, sports bras, and criss-cross bras that can be worn with different types of clothes. You'll sometimes even see models flaunting their lingerie as an outfit itself.
Keep an open mind for new looks and add different bras to your collection. But always make sure whatever you wear is a perfect fit.
Bags Make All the Difference
The bag you pick with your outfit can make or break the look. Your bag should go well with what you're wearing. If you're wearing prints, pick a color that matches the background color of your clothes.
You could also just stick to neutrals like black, brown, white, silver, or gold. If you're a one-bag kind of a girl, I'd suggest getting a branded one in one of these colors. It might be a little expensive, but a good quality branded bag is durable and looks great with anything.
Try out different styles like backpacks, tote bags, cross-body bags, purses, side bags, and yes, even fanny packs! Nowadays, small bags in fun shapes like a camera, donuts, or lips are popular. These really make a statement and catch everyone's attention.
Layering is Cool
If the weather calls for it, layer your clothes. This will give you a chic look. Usually loose, shorter clothes over tight, longer ones are a good idea. For instance, a simple hoodie over a checkered shirt can make you look pretty fashionable.
Just make sure some element of each layer is actually visible. Don't wear too many tight clothes, as this can make you look weird. Even overly loose clothes might end up making you look bulky.
Layering is used a lot in modern fashion. And it's not just limited to tops and jackets. You can layer your bottoms, too. For instance, tights under shorts or skirts can give you a super edgy look.
Have Fun with Colors and Patterns
If it goes with your personality, don't hide away from colors and patterns. Bolder looks get more attention, so there's no need to play it safe with fashion. A few florals, geometric shapes, and even fruit patterns will give you a unique look.
Mixing prints and colors may seem off at first, but you can get some pretty awesome results. Perhaps a striped top would go really well with your polka-dotted skirt. Or maybe your plaid pants would look nice with an animal print jacket.
Experimentation is key, so give it a try. Don't shy away from bright colors. I mean, pairing orange and pink together isn't typically our first choice, but they look really good together on models, don't they?
Get Crazy with the Socks
Socks are such an underrated fashion item, but they're super useful and quite stylish as well. You can wear them with cropped skinny jeans, skirts and even dresses.
Long or short, ankle-length or fishnet, socks add value to your outfit. You can even opt for quirkier options with patterns or bold colors. Lace and ruffled socks are a good option, too. They're amazing at giving you a more feminine look.
When in Doubt, Keep it Simple
You'll notice how most models have a very casual style off the runway. Modern and clean looks are now the trend. So, if you're confused about what to wear somewhere, opt for something simple and visit this site.
Avoiding too much glitter and over-the-top elements like ruffles is a good idea. If you want to look like a model, you should aim to look bold and minimalistic, not loud.
Whites, greys, neutrals, and pastels are fashion favorites at the moment. And, of course, black is never the wrong choice. It makes you look slim and can be dressed down or up. You'll end up looking great either way.
Final Thoughts
At the end of the day, no matter what you wear, confidence is key. Models walk with their heads held high and own the stage. The fact that they're so well-poised adds to their beauty.
What I'm trying to say is, you can even pull off wearing a potato sack if you're confident enough. I mean, have you seen the things they wear at Fashion Week?
Just make sure you're comfortable and give actual effort to your looks. Experiment and let your personality shine. Soon enough, you'll look and feel fabulous on the inside as well as the outside!
Author Bio:
Angie Grey, an expert author from Faveable.com brings you all you need to know about fashion and grooming. She loves the outdoors and travels the world like a nomad.