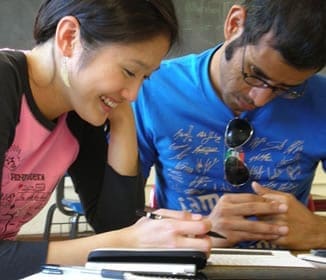 So you're a Post Graduate, in your final year, it's dissertation time , a time of stress and deadlines. Fear not, there is now help at hand!
As per the guidelines of Medical Council of India, many universities in India including Manipal University have made dissertation writing a mandatory part of PG degree curriculum, because the dissertation:
1. teaches the fundamentals of Research Methodology & stimulates an interest in research,
2. helps to develop scientific attitude
3. teaches to probe in depth of a topic.
4. teaches the critical appraisal of the medical literature.
5. encourages to develop special technical skills.
6. encourages the students to use library and electronic medical data bases.
7. contributes new knowledge
8. teaches publishing of a scientific data
9. satisfies the academic /scientific instincts of PG students.
10. brings about a behavioural change in a student
The submission of a written Dissertation is the next step in a program leading to the award of a graduate degree. The manuscript is a scholarly statement of the results of a long period of research and related preparation, undertaken to fulfill partially the requirements for an advanced degree.
One of the biggest hurdles to get over when doing a dissertation is to actually start writing. It's much less threatening to read, read, read and then read a little more. Reading is vitally important, but, at some point, you have to put down your books and start thinking and writing! Not being adept at writing is not an excuse. When you write dissertation, you will practise your writing skills and improve as you move along. Write an outline of your proposal, showing the bare bones of what you intend to do and then 'flesh it out' with more detail until you have a fairly detailed plan. This will help to keep your thinking on track.
Another alternative are various dissertation online sites.  The number of Dissertation Relief users is getting more and more increased because the company offers the best quality help with dissertation. These sites also offer you many benefits including 100% anti plagiarism protection, reasonable prices, total confidentiality, 100% customer satisfaction, and meeting strict deadlines.
The only thing online dissertations are good at is depicting what a dissertation looks like and what the writing style should be. It can introduce the format and the style but not the quality content required by universities and academic institutions. Other than that, Dissertation Relief contains a number of excellent academic writers to help you finish your dissertation. If you do want help with your dissertations then why not go for custom dissertations rather than sample dissertations and online dissertations. Dissertation writing is an art and custom dissertation writing services are rendered by professionals who have firm knowledge relating to scoring high grades, after all that is what every student wants isn't it?