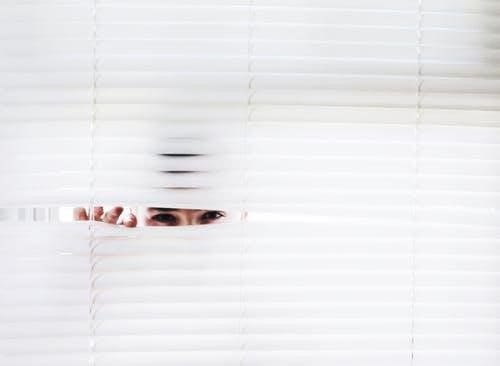 These four companies aren't just making headlines because of their impressive net gains, but also because of their far from usual business models.
Business in India is booming. Particularly because of recent advancements in technology and improved access to internet services. India has emerged as the fastest-growing economy in the world in recent years, expected to overtake and become one of the top three economic powers within the next 10-15 years.
GDP has increased by 7.2% in 2017 and held fast at 7% in 2018. Which is more than enough to make their economy fairly controversial on its own, but the real contender in markets is their technological sector. India housed 4,750 tech start-ups this year alone and is finding ways to reach out and promote business with this impressive push in e-commerce.
Bring businesses both new and old to more customers in more countries by keeping their fingers on the pulse of business, both in the current state and projected methods. Take a peek at four companies that while possibly controversial, are still growing at an impressive speed.
Indian Sex Talk
Hard to tell which is the most controversial aspect of this company. Is it the fact that phone sex not only exists but is thriving? Or maybe that this is a phone sex company in India, a very sexually conservative nation? Perhaps it's because Indian sex Talk caters to all different sexualities and sexual preference. Or that, they are also happy to offer relationship advice, give general companionship, or just content to listen to anything you'd like to say?
Whatever it is, maybe some sort of collaboration between all of these reasons- Indian Sex Talk is undoubtedly an incredibly controversial company. But possibly in the best way. The company truly strives to represent all people and all sexual orientations. Servicing customers from all over the world in a number of languages. Despite the controversy, Indian Sex Talk manages to keep a classic alive, and for some reason, we find that really comforting.
Micromax and YU
With companies like iPhone, Samsung, and Huawei completely dominating the market of smartphones, it's pretty surprising to see an Indian startup try and contend. But Micromax and YU (two separate products from the same brilliant founder, Rahul Sharma), and taking on big-name competitors, and it's working out really well. Micromax holds its name high with their Canvas series, where YU puts out some pretty disruptive features, raising standards each time a new phone is produced.
YU got into the game fairly late, being originally unveiled in 2014, however that late start hasn't stopped them from owning proprietary rights to Cyanogen OS- a novel and user-friendly operating system. Micromax really dominates Indian markets by offering top of the line smartphones, tablets, televisions, computers, data cards… pretty much all realms of geekery, that are affordable and accessible to less affluent communities. Which that in and of itself makes Micromax extremely controversial- especially to   competitors.
Indian Oil
Few things are as controversial right now as fossil fuel companies and big oil. But this truth has yet to stop Indian oil from dominating the Asia-Pacific petroleum trading game. Indian oil is the largest commercial enterprise in India, netting a reported INR 104 billion in 2015.
Perhaps what makes them so controversial isn't necessarily their heavy dealings in fossil fuels, both in India and several other countries- but the fact that the brand has recently gone on to invest a good chunk of change into alternative energy markets, making them one of the few big oil companies that seems to be planning for the future.
Adult Products India
Another mystifying company that has gained widespread popularity for "Adult Services" throughout a traditionally conservative country is Adult Products India (API). A premier online sex toy retailer in India. Despite the ever-present and strict indecency laws that India still holds to tightly, API has shown that people really are interested in exploring their sexuality in healthy and creative ways.
The company says that they send products all over the country, for major cities to tiny townships. They also say that they cater to a massive range of ages, sexualities, socio-economics, and genders. Which tells them that men and women are interested in their products. Young and old, the poor and the not so poor. Their wide-reaching customer base is possibly the most controversial part of the business, opening up frank conversations about sexuality for everyone. Hoping to educate and inspire for the freedom and safety of vegetables everywhere.