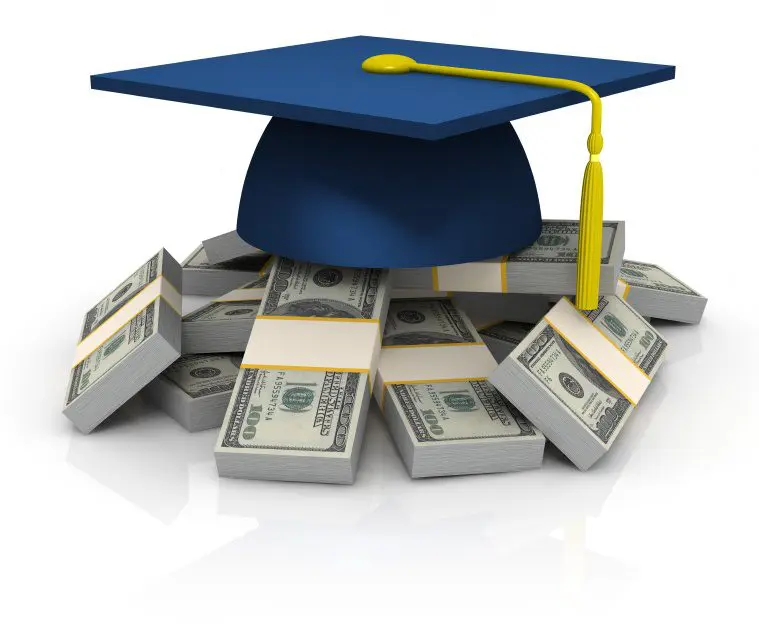 The Coronavirus has disrupted the lives of many. People all across the country are suffering because of the pandemic, and the situation has evidently led to unemployment on a large scale as well as a major economic crisis. Amidst the chaos, schools and colleges are also struggling to start off with the new academic session. Various self-financed/profit-based institutions that run their operations on the college fees paid by students are under immense pressure and stress.
There's no doubt that Covid-19 has been harsh on the pockets of many families; it has become increasingly difficult for them to pay full fees for their children's education. Students have, in fact, taken to social media to talk about their issue with the full college fees, demanding that the institutions either waiver the full fees, partially reduce it or, at least allow for the payment of fees in installments.
Many state governments have asked private institutions to reduce the amount and refrain from putting pressure on the parents for the payment. Chennai High Court has permitted private unaided colleges and schools to take 75 percent of the full amount and only 40 percent to be collected before August 31. After this, many students have started asking for institutions to not charge full fees. In Punjab and Haryana, no student will be struck off rolls for non-payment of fees in private schools.
Social Media the Unifier
Social media platforms like Twitter, Instagram, and Facebook are filled with posts, where students and teachers are voicing their concerns, and questioning the institutions with regard to the payment of full fees, as students will be attending online classes and won't be having access to any of the amenities. The trending hashtag on Twitter is currently #ManipalFeesFiasco, where students of Manipal University, Jaipur are putting their concerns forward and demanding that the university reduce the fees, during this ongoing pandemic.
Similarly, the issue has also been raised by students of Manipal Institute of Communication (MIC), Manipal, where students have taken to Instagram to voice their concerns. When asked about what they want from the University, a student of MIC said, "All we are asking for is a little more clarity. At least a fee break-up would allow us to see if this is in any way justified or fair."
Some students are worried that they won't be able to pay the full amount at once, and with the college asking them to pay the amount on such short notice, bearing in mind that there will be a fine if they fail to do so, there's indefinitely more pressure being put on the families. "In this pandemic situation when everybody is facing financial issues the Manipal School of communication as huge education entity can show little concern before asking full payment in one go," says another student of MIC.
"I just want to say that if Govt. is not able to pay their employees then how are we supposed to pay our fee? Govt should do something about it. They should force colleges to not to ask the whole amount from students right away. They should take fee in small chunks or maybe postpone fee until this pandemic is over." says Vipul Jha, student of B-Tech student of Maharaja Surajmal Institute Of Technology, affiliated to Guru Gobind Singh Indraprastha University (GGSIPU).
Vipul has applied for the scholarship which was approved and after the pandemic, he wasn't able to contact the authorities. Regarding major concerns this brings up, he added, "Instead of giving some help by reducing the amount or maybe introducing something like installments or maybe even delaying the fee, they have increased fee for Lateral Entry students. They have to pay 10k extra."
College Fees: How will Universities survive?
In response to student concerns, Manipal Institute of Communication is waiving off one and half months hostel and mess fees, and won't be increasing the charges for the academic year 2020-21. Manipal Academy of Higher Education (MAHE) being a non-profit organization, the institute depends on fee payment, and cutting back salaries and laying off people hinders the social obligation towards the families who depends on MAHE, and in the circular issued it also mentions that, "MAHE has decided to waive their 3 months rentals and further 50% rental waiver for the next three months."
The ongoing college fees Conundrum has brought about a lot of conversation, particularly with regard to raising adequate funds. Many students are dependent on student loans, or part-time jobs. Government, state bodies, parents, financial institutions, and educational institutions have to collaborate and find an optimum solution where academics and students don't suffer, and institutions don't come to a grinding halt or shut down due to scarcity of funds.