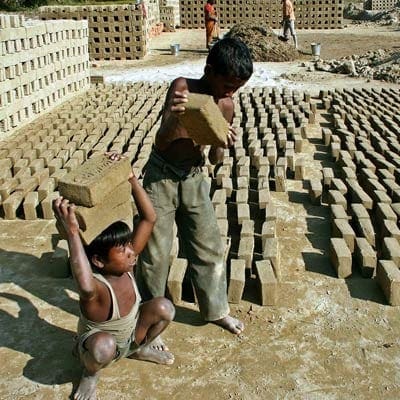 Child labour is an evil practice of making children work in different places like factories or hotels and deriving monetary benefit out of it. This practice deprives children of their childhood and is harmful to their mental development. Poverty, lack of awareness and the growth of the informal sector are considered to be the key causes of child labour in India. Easy accessibility to factories and corruption also serve as the secondary causes due to which child labour is prevalent in India even today.
The 1998 national census of India estimated a total of 12.6 million child labourers in the age group of six to fourteen. The saddening part was that the estimate was out of the total child population of 253 million in the age group of five to fourteen. However, in 2009-10, a nationwide survey found out that prevalence of child labour had reduced to 4.98 million children (or less than 2 percent of children in five to fourteen age group.) The 2011 National census of India found the total number child labourers aged five to fourteen was 4.35 million and the total child population of that age group to be 259.64 million. The menace of child labour is not unique to India and on a worldwide basis, there are about 217 million child labourers.
As per the Child Labour (Prohibition and Regulation) Act, 1986, amended in 2016, 'a child' is defined as any person below 14, and the CLPR act prohibits employment of a child for domestic help. It is a cognizable offense to employ a child for any work. Children who fall under the age group of fourteen to eighteen are defined as 'adolescent' and the law allows an adolescent to be employed except in the listed hazardous occupations per the Factories Act, 1948.
The common people should join hands in order to stop this menace from growing and to bring it to a halt. Next time you see a child labourer anywhere, make sure you raise your voice!
This article has been written by Nishitha, a student of Afflatus Global School. It is part of the Rural India Week Series by Lakshya – The Agri Club of MAHE.