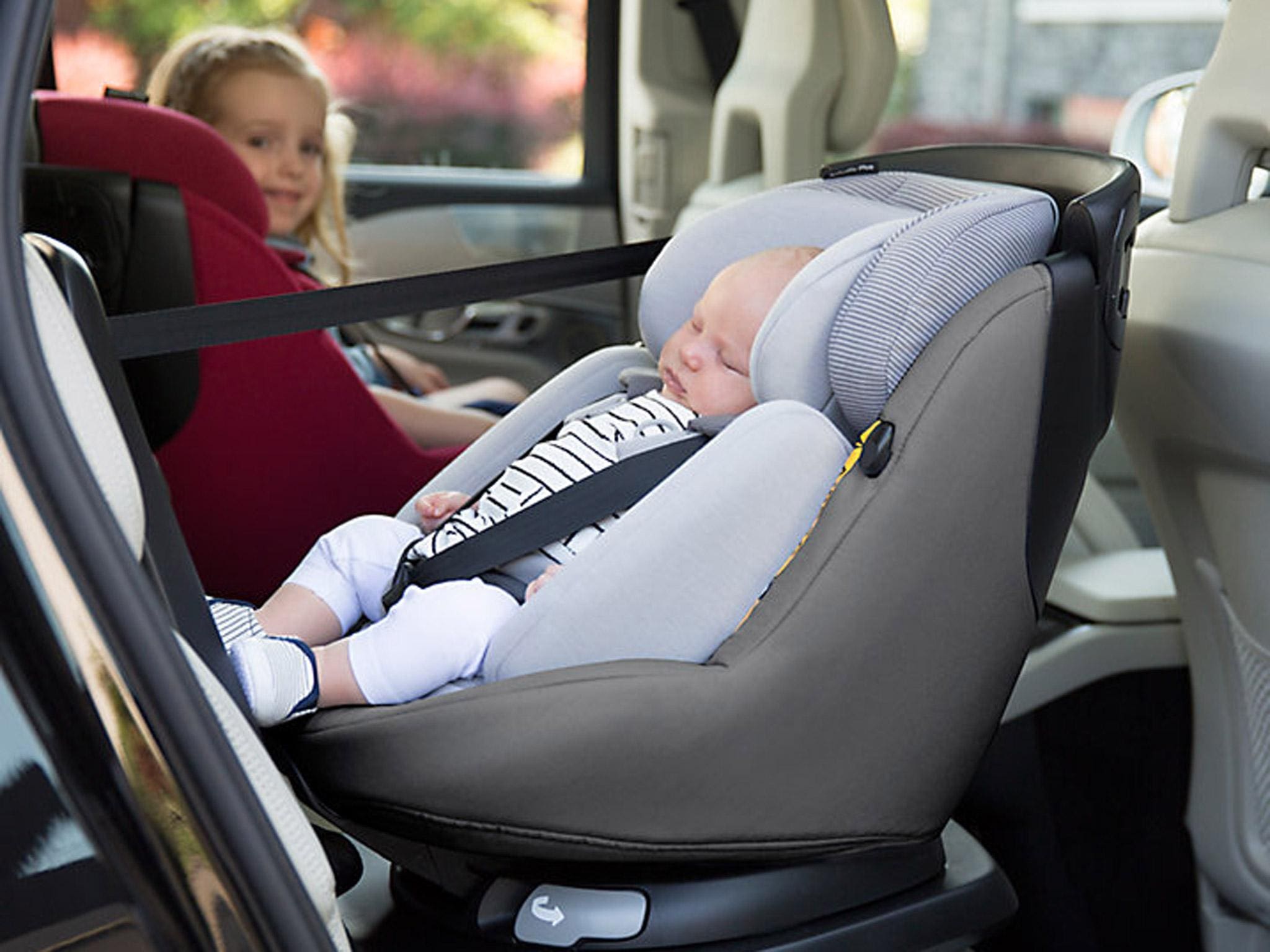 his site will give child seat safety tips and the proper size for your child.
Infants up to about 20 pounds and up to 1 year old must ride in a rear-facing child seat.
 The child seat must be in the BACK seat and face the rear of the vehicle.
Babies riding in a car must never face the front. In a crash or sudden stop, the baby's neck can be hurt badly.
Infants in car seats MUST NEVER ride in the front seat of a car with air bags.
NEVER hold a child or infant in your lap when you are riding in a car.
Premature or low weight infants should be placed in an Infant car bed, not a car seat.
Children over 20 pounds and at least 1 year old should ride in a car seat that faces the front of the car. It is best to keep children in the forward facing car seat as long as they fit comfortably in it.
Older children over 40 pounds should ride in a booster seat until the car's lap and shoulder belts fit right. The lap belt must fit low and snug on their laps. The shoulder belt must not cross their face or neck.
NEVER put the shoulder belt behind their back or under their arm.
Air bags are meant to protect adults, not children or infants.
Air bags pose several risks for children. An infant in a rear-facing safety seat must NEVER be placed in the front seat with a passenger-side air bag.
Forward facing safety seats, as used with toddlers and older children, places the kids at least several inches closer to the dashboard than the normal adult. If it is necessary to place the child in the front seat with an air bag, push the seat back as far as possible.
Make sure EVERYONE is buckled up.
Always read the child seat instructions and the car owner's manual.
Test the child seat to ensure a snug fit by pulling the base to either side or toward the front of the car.
NEVER use a car seat that has been in an accident, as you do not know what damage has been done to it.
Drivers have a responsibly to ensure that all passengers, including infants and children,are properly restrained in a car.
Remember you are responsible for the infants or children in your car, keep them safe by using the correct Child Safety Seat, for your child's safety…they can save a life!