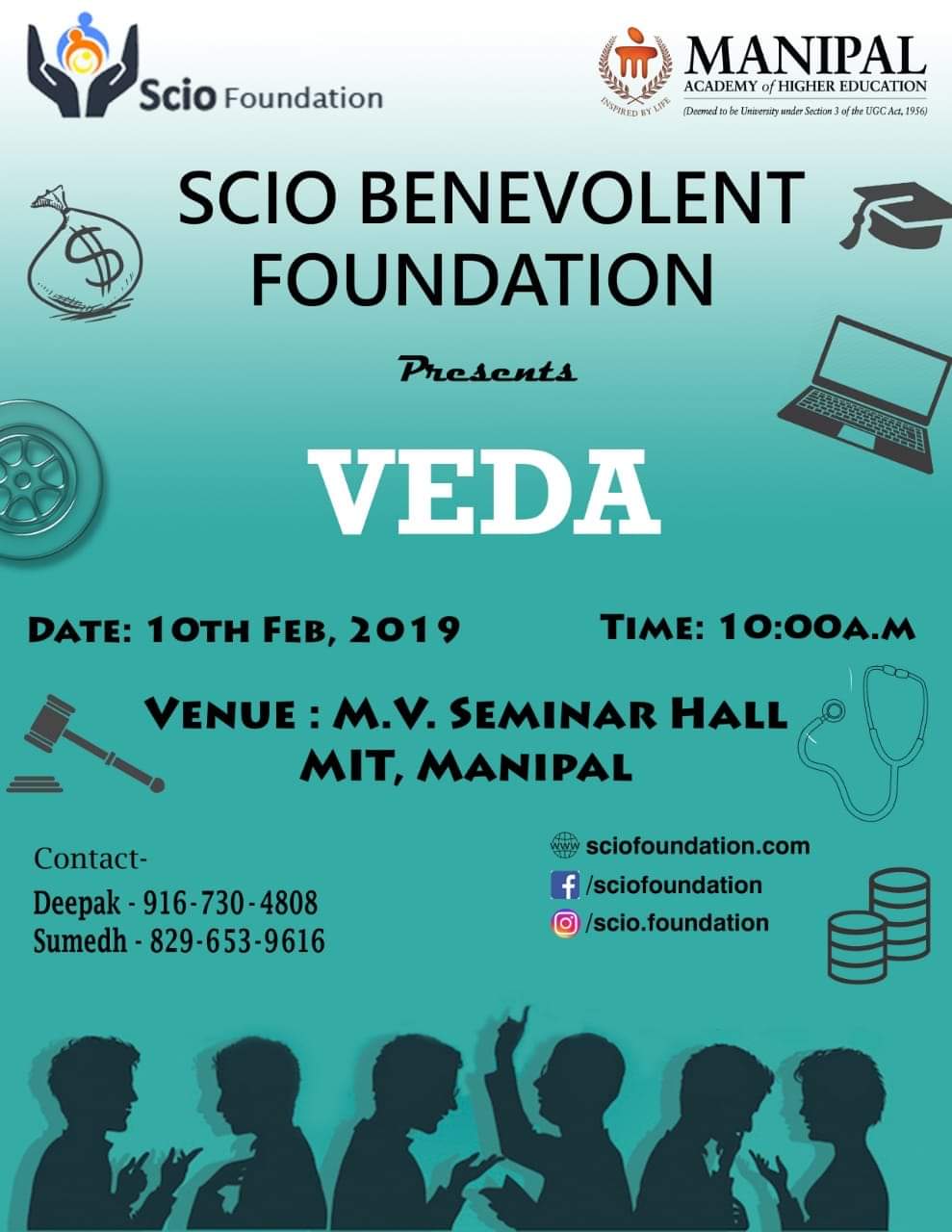 SCIO Benevolent Foundation is hosting, Veda an event which amasses a huge student body consisting of students from various schools for an interactive counselling session at the MIT Campus.
Successful people from various career backgrounds and the faculty at Manipal pool together their experience and counsel the students in the most interactive way possible.
The aim of the event is to expose the students to a vast amount of information and content that will help them to make a well-assessed career choice.