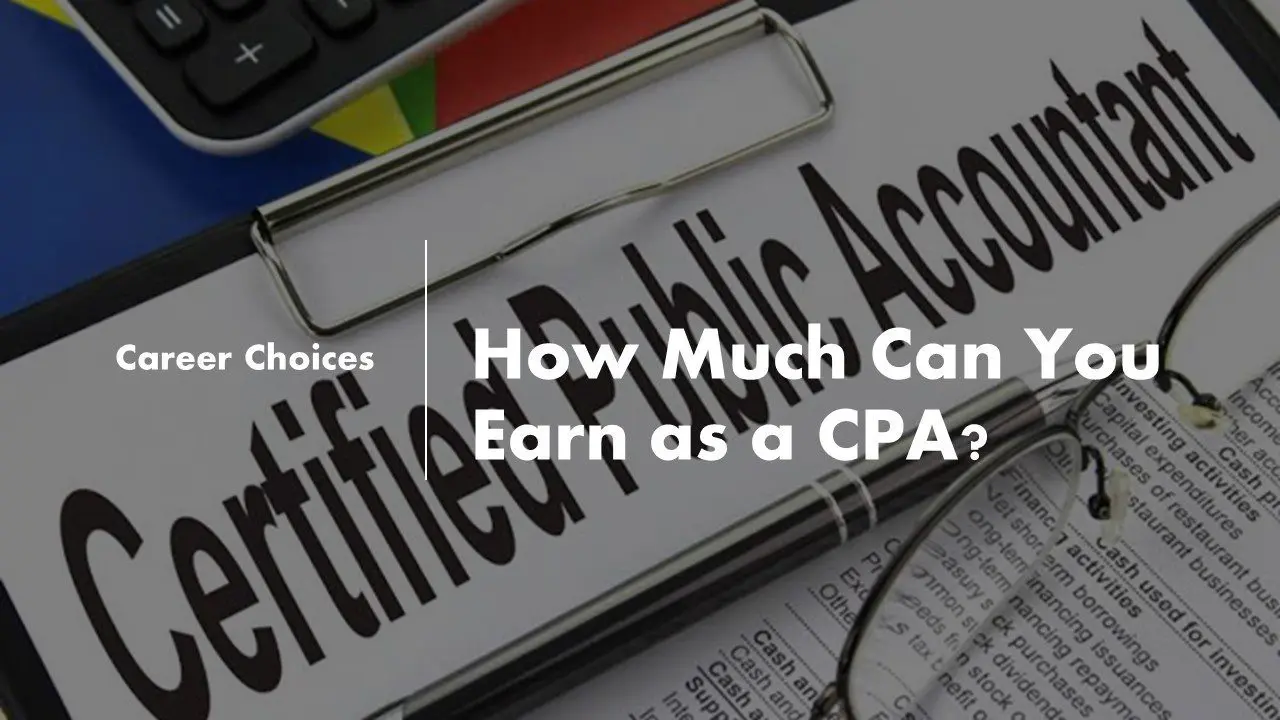 Men and women who like playing with numbers often choose a career in accounting. Some individuals choose to only take on bookkeeping tasks while others prefer to branch out and become a financial analyst or tax examiner. Before a student chooses to embark on this career, however, he or she needs to know what is involved and how much a certified public accountant can expect to make in a year. These questions and more are answered below.
What Does an Accountant Do?
The typical accountant prepares and examines financial records for clients. However, an accountant might elect to focus on a particular field, such as handling audits for major corporations or serving as a budget analyst. There are numerous careers that may be obtained with an accounting degree that a person should consider.
Individuals in this field typically work 40 hours a week, although there are certain times of the year when overtime is not only expected but required by firms. Tax season is a good example of this. Keep this in mind when deciding if a CPA Training Course is right for you.
How Much Does a CPA Make Per Year?
The average pay for a CPA is often on the minds of those considering a career in this field. A person with a bachelor's degree in accounting will make a median pay of $33.89 an hour or $70,500 a year. This is according to data gathered by the United States Bureau of Labor Statistics through May 2018.
Is the Job Outlook for this Field Good?
Another thing individuals looking at a career in accounting need to consider is the job outlook. Will the man or woman be able to find a job after obtaining a degree? The BLS reports the job outlook of this field is average. There were more than 1,424,000 jobs in accounting in 2018 and this number is expected to increase six percent between 2018 and 2028.
What Education is Required to Become an Accountant?
Individuals who wish to work as an accountant must have a minimum of a bachelor's degree to work in most firms. On-the-job training is typically not offered in this field. Furthermore, most individuals cannot use work experience in another field to obtain a job as an accountant. However, a bachelor's degree is only the beginning. An individual can expand his or her job opportunities by becoming certified in certain areas, such as those who choose to become certified as a public accountant.
How Do You Become a Certified Public Accountant?
Becoming a certified public accountant is the highest level of achievement for those in this industry. The first step is to become eligible for the Uniform CPA Examination which means meeting certain requirements. For example, most states require a minimum of 150 semester hours of accounting, general education, and business law.
This exam is broken down into four parts and candidates must pass all four parts within an 18 month period. Each portion of the test is graded on a scale of zero to 99 and students must earn a 75 or higher to pass that portion. Furthermore, many states require the candidate to work in the field for a period of time before the license will be granted. Be sure to learn the requirements for your state before proceeding.
The more one knows about their potential job field, the easier it becomes to make a decision as to whether this is the right career choice for their needs. Pay is only one thing that should be considered at this time. All factors need to be evaluated to ensure the man or woman finds a job they love and want to go to every day.