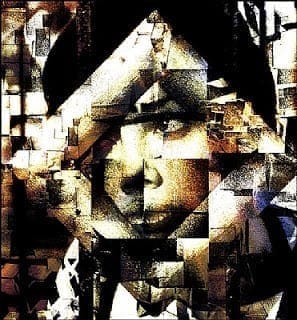 Image Source: Out Of Reality
He fell defeated, wornout, cold,
with a nerve wrecking mayhem
ready to unfold,
Bewilderness filled the cynic mind,
When a mystique spark began to
unwind….
Kill, swirl, drill, giving you no time
to chill,
I'll slaughter you harder,
Have you putrefying,
which pains won't bother,
Throw you at craving
ravens to feed,
Dissoluting your every
strength and creed,
Skin you clean without
a flaw,
Then chop you mean
with a hacksaw,
I've your mind
in my swift fist,
wiring in a split twist,
There is no gravity,
This aint no reality,
I won't give upon you so easily,
Can't run from me boy,
I've blood sucking vipers to deploy,
No sweet pied piper,
I'm a cinch cipher,
Cut the cry
you pathetic coward,
Fine! here's a chance
to be able and shrewd,
Get up, set up and let up, yourself,
Mama's boy in papa's pants,
Bury all the won't and cant's
Bring out the beast in you,
Let the ego unleash in you,
Legible, incredible,
inevitable storm,
Break every rule, break every norm,
Heads up you lany swine,
Show the world you can defy,
Set your goals farther
creating a new world order,
You don't have nerve to
defy me kid,
It's either me or God,
Ha! God!?
God won't help you,
he won't shell you,
I am pain to him too,
I have burned out your light,
Ripped off your sight,
Have you still got
bloody guts to fight?
Look at me boy,
Do I look like a fairy
story teller?
A fatal mixture of your worst
nightmares
And your deepest wild secrets
I' m an every one's
mind dweller,
A known face,
Have you forgot?
Look inside, I'm your own
THOUGHT !