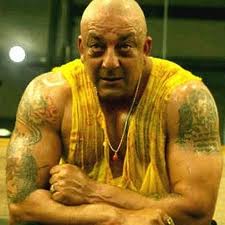 It's a real mess sometimes to see a character in a movie which is playing a 'beyond the imagination' role but sometimes such character also receive a huge applause from audience. For instance it was a tremendous success in case of Salman Khan in 'Dabangg' or 'Wanted' and it was a disaster for Shah Rukh Khan in Ra.1. One cannot imagine the kind of extraordinary power these larger than life characters in movies own to tackle and come out clean and safe.
Do such characters really exist in life too? Or is it just one more 'just imagine' situation? Movies apart, have you seen such people? Think if you have certain super powers and you are, you are a 'Dabangg' 😛 How terrific the life will be for you! You will never be defeated.
Obviously you will say No such people don't exist. But then what was it with Dhirubhai Ambani whose life is often called a true "rags to riches" story. Starting a career in his early age as a small time worker with Arab merchants, then doing his own business of spices in Mumbai, then working in textiles and finally forming Reliance which today is India's largest conglomerate!!! So what was it that Dhirubhai had? One can say he was a character with immense intelligence, someone who can solve any problem that comes his way, a philanthropist and all this in short makes him 'Larger than Life' human.
Everyone saw such personalities. For me I have seen my dad getting over successfully on anything that has come his way. So such people do exist and each one of us has seen them.
Coming back to the cinema: So when was this trend started? 'Superman', an exceptional movie was the first movie ever to show some actor with special powers. In Bollywood such character was played by Hrithik Roshan in Krrish. Although the super human role perhaps for an instance, the 'super dancer' could be the title given to Mithunda for a number of dance movies he did in 80's. Even Rishi Kapoor can be called an early 'rockstar' who did such roles in a few movies including Karz. Don't forget the south industry and the extend they go! Rajnikanth is surely the most popular south superstar.
Many also cite reasons for Rajinikanth's popularity as coming from his larger-than-life super-hero appearance in many films, supported by gravity-defying stunts and charismatic expressions, all while attempting to keep up modesty in real-life. His popularity can be sensed with a fact that there was one month advance booking for his super hero movie 'Endhiran'.
It was amazing to see a young actor Allu Arjun in 'Arya' remained defeated mentally and physically. We have to actually wait and watch to get to know what will happen in future whether people will appreciate the average person character or these super humans? In Hollywood all the super hero movies and such characters have earned tremendous popularity viz., the Superman, Spiderman, Batman etc. Although in Bollywood people like a common-man character much unlike the southern film industry.
'Rowdy Rathore' is an upcoming Bollywood movie that will have Khiladi Akshay Kumar playing a rowdy fighter, one such character. Recently it was Sanjay Dutt who played the larger than life Villain 'Kanchcha' in Agneepath. Let us not forget Michael Jackson and his dance moves especially the 'Moon Walk'. The stylish dance sequences in few movies, the stunts in the movie like Matrix and from a lot of Chinese and Japanese movies will always stay fresh in people's mind. 🙂