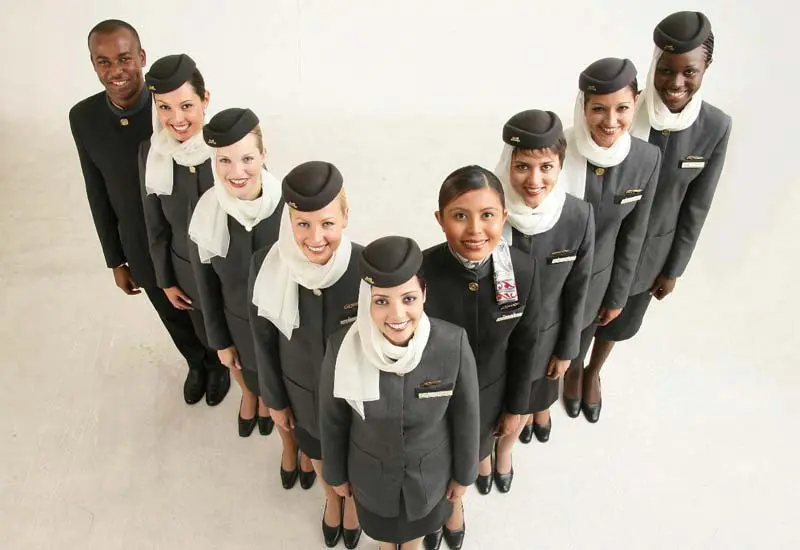 It's the beginning of the year. Most of us have enjoyed the last few days of December with family and friends, and now it's time to return to our workplaces. Some of us would be boarding flights for the return trip. One thing that cheers up any passenger boarding the plane is the warm smile and hospitality shown by the cabin crew members. It can just make your day. Well, there's much more in their lives than the smile and hospitality. Meet Candice Luicien, a cabin crew member of one of UAE's leading airlines, Etihad Airways. Here's an interview with her:
MB Mangalore: What led you to choose this profession?
Candice Luicien: To be very honest, it was a random thought to try out for a job like this. There's no downfall to it. It gives you so much of opportunity to see the world, work around different cultures and learn a lot about what this world has to offer. And Etihad Airways are one of the leading airline companies. It provides a number of benefits, so why not.
MB Mangalore: What kind of training did you undergo?
Candice Luicien: We were given 7 weeks of training which focused on safety and security, health and service. For safety and security, they taught us how to react in case of emergency situations like ditching, fires and safety procedures. Regarding health, they taught us first aid and finally they taught us service on how to approach our guest.
MB Mangalore: Do you keep track of the countries you have been to? Which all have you visited?
Candice Luicien: I have the outline of the world map over my bed. I keep colouring in the countries I've been to, in order to get an idea of the places I've covered so far. It's looking pretty good for someone that has been flying only for 3 months. So far I've had layovers in Manchester, Jakarta (Indonesia ), Saigon (Vietnam ), Bangkok, Singapore, Brisbane, Sydney and Shanghai. Apart from that, I've had turn around flights in a number of places in Saudi Arabia and Pakistan and have flown to Delhi, Bahrain and Doha as well.
MB Mangalore: Of all the places you have visited, which ones are your favourites?
Candice Luicien: Out of all these amazing countries, there are two places that have touched my heart. The first is Manchester, because it was my first operating flight and unlike a lot of our crew who looked forward to shopping at the very famous Primark, I looked forward to walking around the place and enjoying the atmosphere. My second favourite is Sydney.
MB Mangalore: How is the experience of working with different nationalities?
Candice Luicien: This is one of the best parts of the job. You rarely fly with the same person again. Our company is made up of diverse nationalities and we constantly learn about different cultures and backgrounds people come from.
I hope this interview gave a little more insight into the lives of these lovely people who serve passengers thirty thousand feet above the ground. Do send in your suggestions, articles and photographs at [email protected].