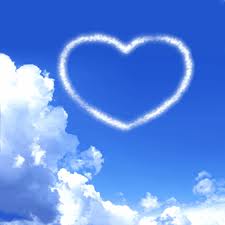 It was dawn of the 20th century. The old plantation worker had just returned home from a hard day's work. He sat down on the grass, under that small shelter he'd built and picked up his old guitar. Memories of his dead wife and the struggles they faced flooded his mind and strumming it slowly, he rasped in song:
"Well….
The Blues come by me
The Blues come by me
They rip my soul apart
Or sow it to the start
Yeah the Blues come by me
Oh The Blues come by me
Burns 'em holes in my heart
When my love she'd depart
Oh she said she would be home
I got my hair in my comb
For I waited oh so long
Just wanted to belong
Yeah The Blues come by me
Oh The Blues come by me
Bring my lady back to me
Oh Lord can't you see
I'm a lover, I ain't dead
But my wife ain't in bed
Oh The Blues come by me
Yeah the Blues come by me."
Nobody knows what happened after he finished the song. That's because this story is fictitious. The lyrics however, are quite real. They were actually composed by me, when I was feeling a little melancholy. That's the magic of such music – anybody can compose it.
This is Blues, the language of the soul, the music of the heart, the melody of emotion.
There is a certain aura about this kind of music, the kind that tells stories of the old generations and echoes in the new. Right from its roots in the old cotton plantations of the Mississippi Delta to the old night clubs of Chicago and Memphis, the Blues has found its way into the heart of so many other forms of music – Jazz, Soul, Rock & Roll, Progressive Rock, Blues Rock, Folk, Country, etc.
To truly understand this genre, it is important to understand where it began. The Blues came from the Deep South of the US. Its origins trace back to chants, field hollers and gospel music. Back in the days of slavery in America, the black man didn't have much to do except toil his body out. The white man took away everything, his freedom, his liberty, his home. But the one thing you could never take away from the black man was his soul. For the black man's soul was a force of reckoning. And the black man, noble and kind and loving as he could be, decided to channel the power of his soul into his guitar and let flow his emotions in the form of the Blues. Early blues music usually revolved around the power of the Lord, a man's pining for a woman, his love for his home, or simply the things that kept his heart beating.
Early notable blues artists include the Blind Legends: Blind Lemon Jefferson, Blind Willie McTell, Blind Arthur Blake and Blind Willie Johnson. They were gospel musicians, and their music is a direct forerunner of the blues. Then there was Son House, a church preacher who turned into a blues musician, a man who inspired and influenced 2 of the greatest ever blues guitarists.
However, there was one man who truly founded Blues as it is today. Legend has it that this young man from Mississippi took his guitar to a crossroads near the Dockery Plantation one night. As the clock struck midnight, a figure appeared in front of him, took the man's guitar, tuned it, played a couple of songs and returned it to him, granting him the power to create blues music that would inspire generations to come, in exchange for his soul. The figure was The Devil. The man was Robert Johnson – 'The King of Delta Blues Musicians'. Johnson recorded only 29 songs. He died at the age of 27. His life was poorly documented and till date remains a mystery. But what he left behind indeed did inspire generations of Blues musicians. There was a certain flair to his music, a pitch that felt like a veiled line between pain and happiness, with a passion that haunts the listener even after the record is over. His gravestone caption is 'Resting with The Blues'.
Johnson laid the foundation for commercial blues music. But he wasn't the man who propagated it throughout the world. The man who did that was McKinley Morganfield, better known as Muddy Waters. While Johnson founded Delta Blues, Waters founded Chicago blues. He and his band played all across the US and even in England, recording sessions with many other artists throughout the 50s and the 60s, a period known for the Jazz boom and the Birth of Rock & Roll. He was the reason for the British Blues explosion which gave rise to classic rock bands like The Rolling Stones, The Beatles, Cream, Led Zeppelin, The Who and AC/DC as well as Blues musicians like BB King, Chuck Berry, Jeff Beck, T-Bone Walker, etc. His raw baritone sound draws the listener in as his harmonica and his guitar strike the final blow to the soul.
Other brilliant blues musicians include the terraplane master John Lee Hooker, who was also known for his raw baritone, though distinctly different from Waters'; Elmore James 'The King of Slide Guitar'; Sonny Boy Williamson, whose harmonica solely ran his blues; Buddy Guy and Albert Collins who were two of the most energetic guitarists of all time; Albert King, a tall 'Velvet Bulldozer' who played a right handed Gibson Flying-V upside down left handed and had a unique strumming style and Freddie King, another blues guitarist who along with Albert King was part of the Three Kings Of The Blues, the third and most famous of whom is BB King.
Just as Bob Dylan is a timeless legend of Folk music, BB King is the evergreen King of the Blues. Born in 1925 in Mississippi, Riley B. King is 89 years old today, and he still tours all over the US playing the Blues. He started commercial 'Memphis Blues', incorporating elements of Swing, Jazz, Rhythm & Blues and even Pop music into his tune.

Why is BB King really the most famous blues musician of all time? Because he has this knack of bringing all the best musicians from all over the globe to play with him. Almost every notable blues guitarist, singer and songwriter has played with The King. His music is both fast paced and rhythmic like Chicago blues, but can also be slow and melancholy like a ballad. His numbers '3 o'clock blues' and 'The Thrill is Gone' are 2 of the most commercially successful songs of all time. There are a string of joints all over the US called 'BB King's Blues Club' where aspiring blues musicians come and perform, all trying to learn from his legacy and make their own. BB's personified Gibson ES-355 'Lucille' has made a name for herself (One of his best studio albums is named after his guitar). All of his best concerts feature a huge line-up of great blues guitarists including his number one influence, the modern enigma of Blues – Eric Clapton.
Blues today is kept alive by Eric Clapton, one of the most important and influential guitarists of all time. Clapton played in a number of bands including The Yardbirds, where he met Jeff Beck and Jimmy Page (2 more legends and pioneers of blues rock as it is today), the super-group Cream, John Mayall and the Bluesbreakers as well as Derek and the Dominoes. Clapton's Stratocaster is responsible for ultimate hits such as 'Layla', 'Wonderful Tonight' and 'Old Love', while his Martin acoustic made one of the most emotional blues songs of all time, the Grammy-winning 'Tears in Heaven', a lamentation of his son's tragic death at the tender age of 4. Clapton works as a bridge between the many generations of blues.
He dedicated 2 albums to Robert Johnson, adapted the works of many old performers and forged in those a fresh, invigorating aura, one that easily distinguishes him as a Prodigy. His typical tube-like sound is the electric reverberation of a Marshall amplifier blended with his Strat, which affects the mind much like a drug.
Perhaps one of the weirdest, most unique guitarists of all time, a musician who is #1 on Rolling Stone's Greatest Guitarists, is Jimi Hendrix. Forming a band called The Jimi Hendrix Experience, he created waves in the field of Blues and Progressive/Psychedelic rock. He pioneered the use of overdriven amplifiers with high volume and gain, and was instrumental in refining guitar amplifier feedback, something that was considered unfavourable earlier. He helped to popularize the use of a wah-wah pedal, and was the first to use stereophonic phasing effects in music recordings. His mainstream career lasted only 4 years, as he died abruptly at the age of 27, a rather infamous age to die as far as great musicians are concerned. Noted for his live performances, Jimi Hendrix is extremely famous for his shows at Woodstock, where he indulged a wide audience of aimless youth and wandering hippies. With only 3 studio albums and a couple of recorded live shows, he catapulted to fame and stardom, amplified by his untimely death. Some of his songs like Voodoo Child, Foxy Lady, The Star Spangled Banner and his cover of All Along the Watchtower by Bob Dylan, play on mainstream radio even today. He even designed Electric Lady Studios, where he recorded much of his later material, one which now enjoys the same reputation as Abbey Road Studios. Hendrix's legacy is so unparalleled that he inspired millions of people to liken themselves to the blues culture and many guitarists today credit him as their primary influence.
Hendrix wasn't the only blues player who died too young. Stevie Ray Vaughan and Rory Gallagher, who carved out their own niches in the Blues Rock genre could have been as influential and even more recognized today, had they not died untimely. Vaughan kept the blues alive in the 80s, with stellar live performances including The Montreux Jazz festival, In Session with Albert King, etc. His influence, like Hendrix, is posthumously credited, and his fast Texas Blues sound is vibrantly portrayed in hits like Texas Flood, Pride and Joy, Crossfire, Tightrope, etc.
This brand of music is filled with so many stories, evident in the lives of its musicians, that understanding where they come from and the lyrics that they write, the riffs they compose and the progression of their sound itself, makes the music sweeter. The Blues will always sustain as a genre simply because it refuses to die out. It changes with time, yet its essence is the same. The styles vary, but the thoughts coincide. Most of the great blues players started off locally, in clubs and bars, making their way through life on their pick and strings. Whether or not they made it big and sold records, that they played their hearts out is undeniable.
The Blues is that one branch of music that people can never phase out of once they've embraced it, for it consumes the listener in a calm, self-enlightening manner. In the words of BB King, "Come on now, let's sing the blues!".
*P.S. Many great blues players haven't been mentioned in this article, simply because then the list would go on and on. Do explore the genre and make your own favourites, for there is no shortage of legacy and legend involved with such music.