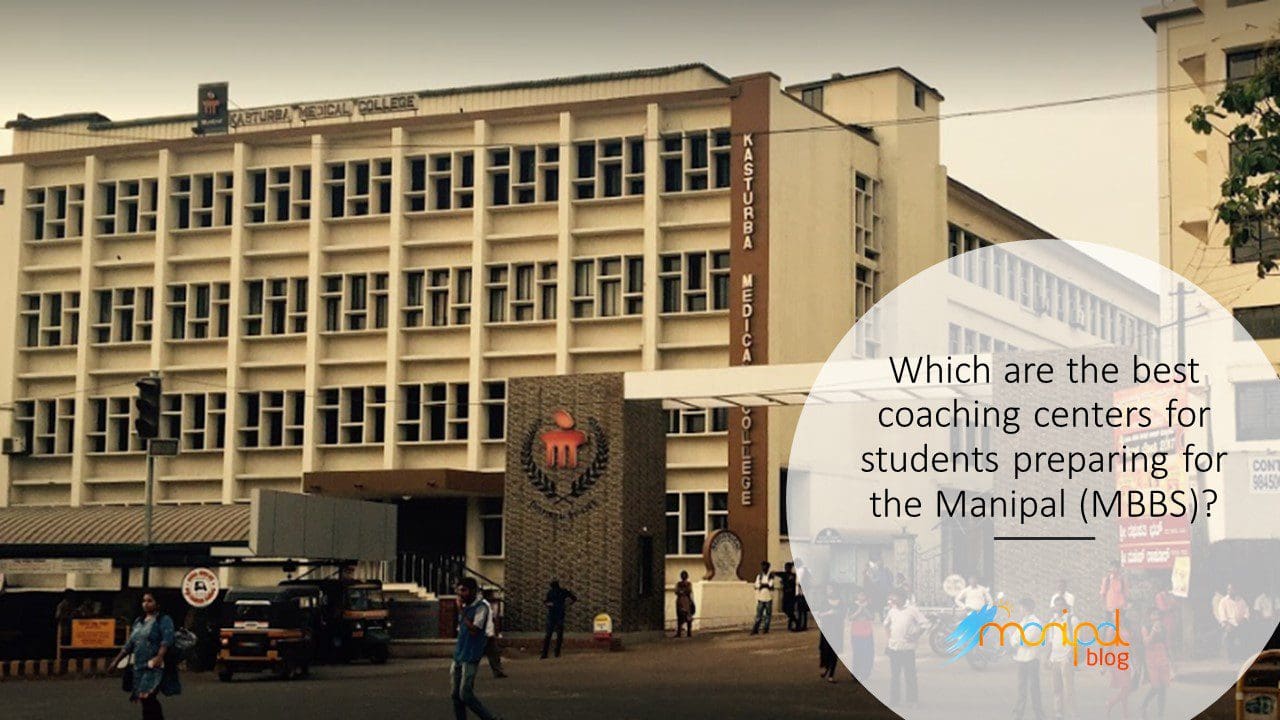 Manipal University is one of the most reputed and topmost universities in the country for MBBS. To qualify for the Manipal MBBS course, one needs to be dedicated and hardworking and should set their goals and priorities right. Apart from these three things, the students preparing for getting into Manipal University for MBBS, also need to qualify the NEET- UG examination, after which they should have the minimum marks required for getting admission in here. NEET-UG test is conducted by the National Testing Agency and is by far one of the toughest examinations in the country.
A student needs to have a mentor who will guide him/her for the exams, prepare accordingly and motivate the child to do better. Now, various coaching centres across the country can help you in preparing for the exams, but only a few of them are good enough. Also, there are online courses available too, where the teacher can teach the students through online videos and doubt clearing sessions.
Which one is better: Online coaching or brick mortar coaching centres?
There are many discussions regarding which teaching method is more useful, online teaching, or classroom teaching? While online learning has its advantages, classroom teaching is also beneficial. If you opt for an online learning program, you can get access to all the materials provided by the instructor, you do not have to move out of the room, and you can take your classes from anywhere, be it late at night, during a journey or even while you are eating. You do not have to worry about missing classes when you get sick; you can download the videos of online teaching and watch them afterwards.
Online courses even offer doubt clearing sessions, where you can clear the doubts from topmost teachers in the field. Though there is one disadvantage, you need to have a reliable internet connection for online courses. Even for downloading the videos, you need to have an internet connection, and if you have not downloaded the videos, then you cannot view them offline.
On the other hand, classroom learning does not require any internet connection, and the student can get acquainted with the teacher and have the advantage of clearing doubts at any time. Classroom learning even gives more space to extensive knowledge, provides important topics which one should focus on, and the students also get to know some extra information about the subject which can help them later on.
Though the one disadvantage that classroom learning has is that, you have to go to the coaching centre at the time stated, and if you miss classes, then you will even miss the topics taught during that period and you cannot risk being late. Also, classroom learning has many students, which makes it difficult for the teacher to explain and clear individual doubts and also the student might get disturbed during the class due to other people in the class.
Both online classes and classroom teaching have their pros and cons, and you can decide among any two of them, according to your priorities and things available.
Best coaching centres for students preparing for Manipal MBBS course
As stated above, there is two options available, online teaching and classroom program. For online teaching, you can opt for Unacademy, BYJU's, Toppr, and other top online teaching platforms where instructors from all across the nation will be available to provide you with all the information and material that you will require for your NEET-UG exams for Manipal MBBS.
Moreover, if you are looking for classroom teaching, then you can go for ALLEN career institute, T.I.M.E institute, or Aakash Institute, as these are some of the best coaching centres in India which prepare the student for NEET-UG examinations and qualify for Manipal MBBS.