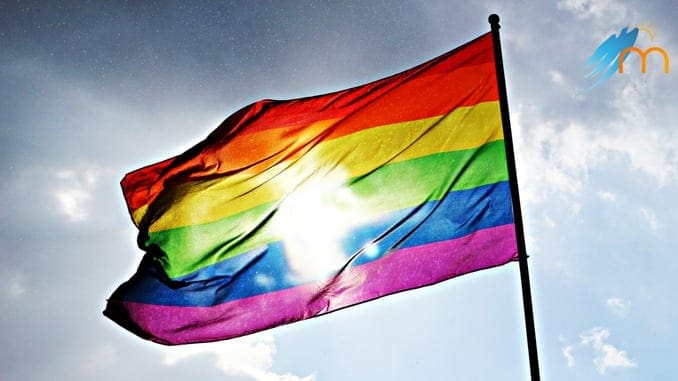 A school going boy stealthily wore his sister's clothes and  dressed up like a girl. On being caught ,he was told by his father not to behave like a woman. But when his feminine behaviour stepped into his adulthood along with  him, he was beaten up by his father and he abandoned home. This is a typical scene from a Kannada feature film 'Naanu Avanalla Avalu' which translates to 'I am not he, I am she'. A similar incident is also seen to have occurred in lives of many 'hijras'.
The month June is celebrated as Pride month to commemorate the Stonewall riots. Stonewall Inn, a gay bar located in Manhattan faced police raid on June 28, 1969 against which members of gay community revolted severely. This event  acted as a turning point in gay liberation movement. Speaking more about history, the term 'gay pride' was coined in 1970 by L. Craig Schoonmaker, a member of a gay committee formed in 1970 to commemorate the riots. In 1978, the rainbow flag was created by an artist named Gilbert Baker as a representation of queer groups for a march in San Francisco. His flag had eight stripes of colours, which was later reduced to six.
It was in 2014 that Supreme court recognized 'others' as a third category of gender. First census of the third gender in India was done in 2014 which counted to a number of 4.9 lakhs. However, thanks to Section 377 IPC, same-sex relationships are still criminalized.
In June,a lesbian couple committed suicide by jumping into a lake in Ahmedabad along with a three year old child, a daughter one of them had with her husband . Their letter read, "We distanced ourselves from the world to unite, but the world did not let us live." What they did was immoral and unacceptable. One has to always marry a person only from the opposite sex. Not only that, one has  to also make sure that the person belongs to the same caste. It doesn't matter if there is love or not. How simple right? Or else the Gods and the society will scoff at us.
A few days ago I was in the bustling Russell market of Bengaluru covering for an assignment. Soon I was approached by a lady wearing huge bangles and clapping her hands and begged for money. These people are called 'hijras'. She blessed me by saying 'May you get a good job.' It astonished me to a great deal that though we have kept them aside from society they do not hate or scorn at us, but instead they bless us. In the past few years society has become more open towards these people. We can spot many achievers standing proudly as an example for all of us.
The movie that was mentioned above is a  biopic of Living Smile Vidya based on her autobiography 'I am Vidya', a trans woman who is an actor, assistant director, writer and a queer activist above all.
Anjali Ameer , a trans woman is a successful Malayalam film and TV actress.
However,there are people who do not come open in the society due to the stigma attached, there are people thrown out of house, people leading a life through begging or sex work which do not come under 'respectable jobs' as listed by the society.
Lastly let them be proud of their identity and let's accept them for who they are and treat them equally. Let's spread love and humanity.