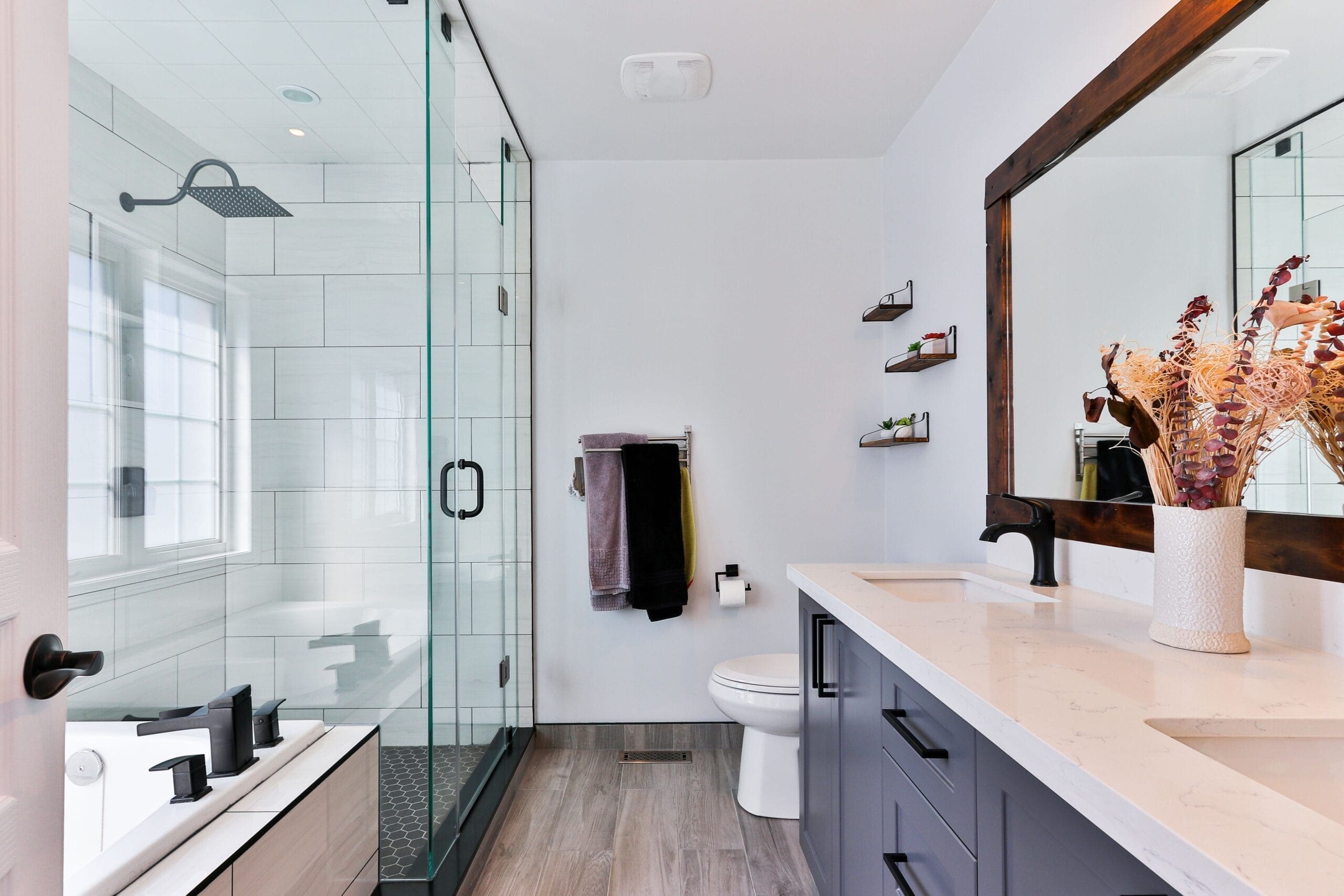 Going for home improvement is never an easy decision. A bathroom remodel is much more difficult. There are fixtures that are permanent and it's difficult to change the appearance of those. Let's concentrate on what you can change.
Shower Enclosures
Photo by VENICE HOTEL
Shower enclosures provide a fun and cool experience when taking a bath while saving up a space. If you are one of those homeowners who would want to do a bathroom remodel and install a shower enclosure in your bathroom, you will find that there are a lot of shower enclosures that you can choose from.
Some known types of shower enclosures are glass, fiberglass and frameless shower enclosures. There are also quadrant shower enclosure apart from those. In addition, there are as well outdoor, round types and clawfoot tub shower enclosure.
In terms of brands and prices, you can check out sellers or companies such as Kohler. They are known to have the best products when it comes to bathroom fixtures such as the Kohler Luxstone Shower. However, if you are on a tight budget, there are also cheap and discounted shower enclosures that you can purchase.
Perhaps the most sought-after shower enclosure is what everyone calls as corner shower enclosure. If you have limited space in your bathroom, it can be a big help as it can be installed in any corner walls of the bathroom, maximizing the use of space and leaving nothing into waste. It usually comes with sliding glass doors and is nice if you're taking either a steam bath or a cold shower.
The corner shower enclosure can provide you numerous features and benefits. However, there are other important considerations you should keep in mind first. One thing is the material the shower door is made of. It's highly recommended to go with tempered glass since it is known for its durability and strength.
Also, don't forget to measure the area where you plan to install your shower enclosure. That way, you would know what exactly to buy. Commonly, the sales agent will ask you that as well. So, before you go shopping, you have to assess the area where the enclosure will be installed. That will generally keep you from buying the wrong enclosure for your bathroom. In a way, that also prevents waste of time and money.
You can further protect your savings if you take the time researching online and making sure that the seller or manufacturer that you are planning to buy from is a legitimate one. Several scams and fraudulent companies have appeared over the Internet and even in your local community, setting traps for its victims. So be vigilant when buying your shower enclosure or anything in general.
Flooring
This may sound like an odd change to make but, trust me, it can be done — flooring. If you have carpet or synthetic tile, you can just peel it up. Replace it with self-stick tiles that you can find at any home improvement store. They are incredibly simple to install and the change in your bathroom will be drastic!
Toilet Seat
Don't cover your toilet seat with nasty, fuzzy rugs! If you want some color added to your toilet seat, use some acrylic paint or decoupage, according to your "theme". If you're artistic, create a toilet seat masterpiece!
Accessories
Accessories (soap dispensers, wastebaskets, tissue holders, toothbrush holders, etc.) are simple to change but hard to find. You want a bathroom remodeling theme that's unique but you do not want something too strange. I think the best place to find what you are looking for at a price you can afford is an imports store. If you have a World Market store near you, it's basically a discount Pier One. Target and Kmart usually have a dismal, old-fashioned selection of bathroom sets but Target is definitely the better of the two. Shower curtains should match your theme.
Tiles, Paint, Wallpaper
Painting the bathroom is not as easy as the other rooms in your house. You have to paint around fixtures and tiles so you do not want to have to do it too often. Pastels are out, even for bathrooms — white, cream and darker primary colors seem to be the rage. Wallpaper is not in style anymore but borders and stenciling take it's place and is much easier and less expensive.
Even if your bathroom is large, try to keep the number of rugs to a minimum. Gone are the days when the whole bathroom was covered in plush, matching rugs. One central rug is nice plus a bathmat. You can keep the bathroom remodeling costs down this way and your bathroom will have a much brighter look to it. Also, mold has less of a chance of growing when you keep the number of fibers down.