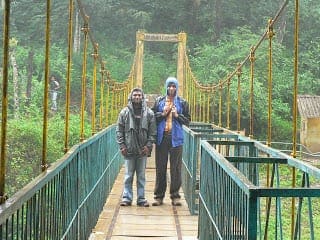 "Ganpati Bappa, Morya!"
These golden words ring through one's ears as they step out during India's most iconic ten-day festival – Ganesh Chaturthi.
A peek down the street during the end, and you see a large procession of devotees full of joy and enthusiasm, dancing and singing their hearts out on the synchronized beats of the dhol. They walk miles with a 16-feet tall idol peering through the colour-filled sky blessing the city, as the devotees bid goodbye to their 'Bappa' through 'Visarjan' (a ceremony where the idol is immersed in water). It is one craving that never fades.
While this festival is known and celebrated nationwide, it has made a special place in the hearts of the 'Mumbaikars' (the citizens of Mumbai), who are known to celebrate this Ganeshotsav as a majestic gesture to Lord Ganesh. The festivities begin each year with the entire city engaging in orchestral performances, pottery and painting, preparing modaks and other festive dishes. The highlight of the festival is on the tenth day when the idol is carried in a public procession with vibrant colours that pump up the energy in everyone as they sing songs and chant mantras, then immerse in a water body. The vast ornamentation of every idol, big or small; the glimmer in the eyes of every citizen, old or young; the celebration of everyone joining hands, disbarring all indifferences is a feeling that is truly inexplicable and a sight that the nation will miss this year. 
Historically, this Hindu festival marks the arrival of Lord Ganesh to earth from Kailash Parvat. With almost 150,000 statues immersed annually in Mumbai, this time of the year is a major source of living for most of the local businessmen.
As the years have passed by, this festival has transformed into an emotion that millions of people relate to, connect with and wish to carry forward. Yet, given the current pandemic that we're in, it is essential that we work towards keeping ourselves safe. Creating a vibrant environment within our houses and adapting to some eco-friendly alternatives like seed balls in clay or copper made idols, colouring them with organic substances, refraining from public processions, immersing the idol within the locality to name some. Bombay High Court guidelines state that the donations earned while setting up mandals must be used to set up a blood donation camp. Thermal screening and temperature checks are mandatory at every mandal and the social distancing norms must be strictly followed.
Despite all these rules and restrictions, one must realise that there is a bigger message than huge gatherings, mass praying, soaking ourselves in colours and enjoying. What's more important is that we keep up the spirit in which we celebrate this festival and:
'Agle saal tu jaldi aa'.
Feature Image: Sahil Shah