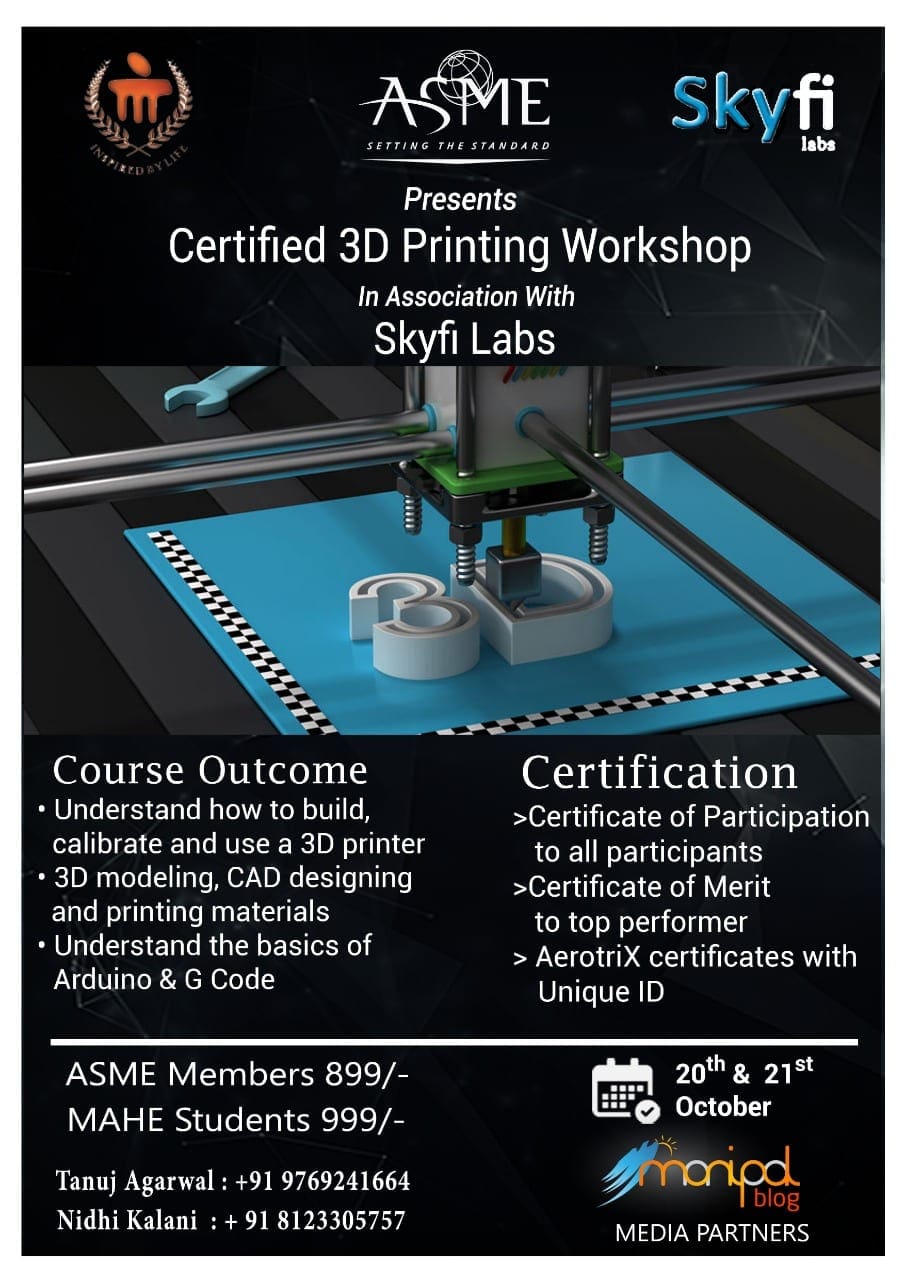 In today's upcoming technology, 3D printing is one of the most interesting and significant one. Imagine designing a CAD model and seeing a life size version of it being built up in layers in front of your eyes.
3D printing is the most widely used additive manufacturing processes in the current industry not only limited to engineering.
ASME brings you Certified 3-D Printing workshop in association with SkyfiLabs, Bangalore.
ASME Members 899/-
MAHE Students 999/-
Non MAHE Students 1200/-
Date- 20th & 21st October
Venue- MIT, Manipal