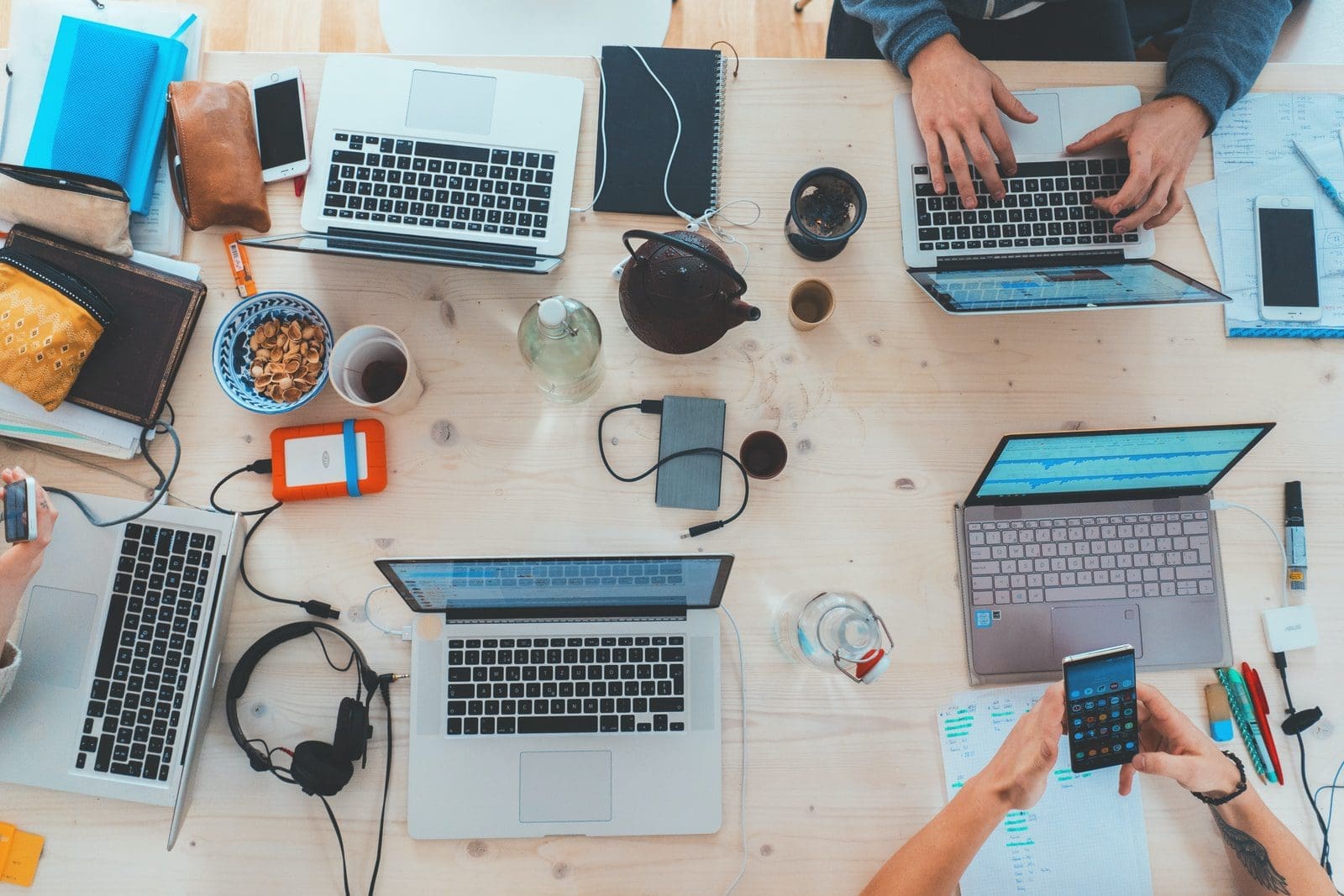 Establishing a start-up is a tough task. There may be many roadblocks which you have never been expected along with the fundraising requirements, which is never so easy. Limited resources, time, workforce, and compromised budget everything will come together to increase your struggle. However, this situation is not unbreakable, and if so, any of these successful businesses you see out there would have been survived.
So, what makes a small business survive and grow in this highly competitive market scenario. Of course, a substantial capital and financial backup, but more importantly it is the usage of right tools and wise methodologies such as Mobile Workforce Management Software which decide the success or failure of a business over time. Businesses can use different job management software for tradesmen to manage their projects efficiently.
If you're new to the business industry, knowing Google's tools will help you get your team, products, and or important information throughout the start of your business with this, you can start with this great article about a beginner's guide to google docs which is vital in the business industry since it is cloud saved by google.
So, here we curate a consolidated list of the best business tools in 2017, which make small business management an enjoyable task.
Google Analytics
Clear insight and appropriately interpreted stats define the success of a new business. It is all about understanding numbers and its implications. The fundamental questions when it comes to digital market intelligence are;
What is the volume of traffic your business website generates?
Where your potential traffic comes from?
What is the key demographics of this target group?
The answers to such questions do play a vital role in deciding the growth and success of a small business. However, tracking them and gaining genuine insights from it is no easy feat. This is where Google Analytics plays a vital role. The subscribers of this tool can see the regions where their site is accessed, the percentage of traffic from different sources, critical numbers in daily, weekly, monthly, and yearly classifications. Google Analytics uses a proven methodology with graphical and chart representation of the date for easy understanding of the business users.
DropBox
It is always tedious to carry around many gadgets as all these carry various business info. DropBox comes into play as a multitask savor, which helps create a virtual link between all the electronic data processing and storing devices connected to the internet. DropBox uses cloud saving concept in which the users can save an unlimited number of images, docs, files, videos, and all format of files, which they can access from anywhere.
With DropBox handy, the business owners need not have to worry about losing their crucial business documents. This tool also eradicates the need for sending files which are too big to attach to mailers. Using Dropbox, you can also share the files easily with other users and also ensure the security of each of the vital business documents you keep there. With proper organizing facilities, Dropbox will you maintain your files appropriately for easy retrieval.
An interim word on business debt management
Debt is a troublesome affair entrepreneur need to face at many times during the business administration process. With only a baseline accounting process and auditing, it becomes much more disturbing for the start-up and small level companies. So, the primary question every business owners have in mind is how to get out of debt and come back into a stable financial status. The options to get rid of debt include debt settlement, consolidation, debt management, etc., which we will discuss in detail in other articles.
EchoSign
Another big issue any startup or small level business may face is to the management of loose documents as they keep on mounting over time. The need for most of them is to find an eco-friendly and space saving solution, which is where Echo Sign comes handy.
You can use this app just to upload all your documents to the EchoSign server and sent it across. It has an e-sign features, which makes signing agreements and contracts hassle free. There is no need to maintain a scanner or printer. One can simply key in your name and initials to sign in to it, and EchoSign can save all the crucial documents on their server to be retrieved at any time. Instead of spending thousands of dollars on paper document management, EchoSign puts forth echo-friendly solutions by saving money, time, work, and document management hassles.
Skype
Skype has entirely revolutionized long-distance relationships, may it be personal or business relations. The video capabilities Skype offer now mainly help businesses to save much time, need for tiring travels, and enables virtual meetings to large-scale conferences from anywhere. The new age multi-national businesses need to deal with clients, employees, dealers, and associates spread across the globe. The exorbitant call charges and limited video capabilities are now things of the past with tools like Skype. IT can also be used to send across documents, share files, or even presentations during a video call. There is also an option for video and chat combination, which makes Skype a compelling social channel and necessary business tool.
Even though we discussed about a few major ones, there are plenty of other tools too, which are considered now to be essential business tools like Go Daddy for hosting, LinkedIn for professional networking, Slideshare for business presentations, Square credit card reader, Uber for travel needs, Jira as a development process tool, HootSuite in employee replacement, WordPress for creation of web pages, etc.
Author bio: Marina Thomas is a marketing and communication expert. She also serves as content developer with many years of experience. She helps clients in long term wealth plans. She has previously covered an extensive range of topics in her posts, including business debt consolidation and start-ups.