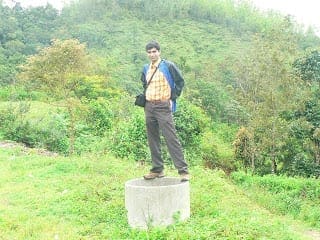 "It is often said that love is like falling asleep. It happens slowly, then all at one" – Kizie Basu (Sanjana Sanghi), Dil Bechara
Hazel becomes Kizie Basu, Augustus becomes Immanuel Rajkumar Junior aka Manny, Indiana Polis becomes Jamshedpur. Despite major changes to make the movie look 'Bollywood', the emotional roller coaster is retained. The originality is retained. The debutant director, Mukesh Khabra has done a fantastic job of bringing this movie to the Indian audience, at the same time, he has retained its authenticity.
The lead actors Sushant Singh and Sanjana Sanghi have done an excellent job with their acting skills that makes you laugh with them, cry with them and in short, fall in love with them. Before beginning this movie, I thought SSR will be the one catches the limelight completely but Sanjana has done a fantastic portrayal of Kizie Basu, a thyroid cancer patient who is frustrated with life around her, bothering about death and its reaction on her loved ones until Manny aka Immanuel comes into her life who teaches her to live her life to the fullest. A brilliant and a drastic change in Kizie's lifestyle is seen as both the characters embrace their imperfections and fall in love with each other.
Being the narrator, Sanjana is more of a companion, less of a narrator while you watch the movie. The actor's voice suits aptly for the narrative style apart from her versatile acting skills. She is seen crying, fighting with her mom, blogging, listening to music on rainy days, attending funerals of strangers and hugging the sad gatherings at them. The screenplay is smooth and connective with accurate deep dialogues chosen for both the leads. Sushant Singh's character is seen as a cheerful and happy character throughout the movie. He has done a commendable job by portraying Manny, who makes you laugh and cry. Be ready with your tissues. Rest in peace, SSR.
The supporting cast namely Sahil Vaid, Swastika Mukherjee, and Saswata Chatterjee have done a phenomenal job too. The music composition by AR Rahman could not get any better as it was top notch and blended with the movie and the characters. While, the movie was good in terms of script and screenplay, it could have done better at costume design, especially at the parts where they were shooting a video. The background sets and locations are great highlighting Jamshedpur in a subtle way by showcasing the greenery of the city, rickshaws, and the brook Kizie and Manny visited most of the time.
Evidently, the movie does not deserve a 10 on IMDB, as most of the ratings is based on pure emotion to the fact that SSR is no more, but it did receive a lot of tearful applauses over the social media. Hotstar has made it available to all the users irrespective of the purchase of subscription which is a great initiative to commemorate Sushant Singh Rajput.
The movie is an amazing short watch of 90 minutes and it guarantees to fluctuate your emotions between happiness and grief. it showcases true love where one another's imperfections are embraced and flaws are accepted. It is a funny, cute, deep, and emotional Bollywood romance that is worth your time. Watch it for SSR! Watch it for Kizie!
(PS: Do not forget Tissues. Keep them by your side.)