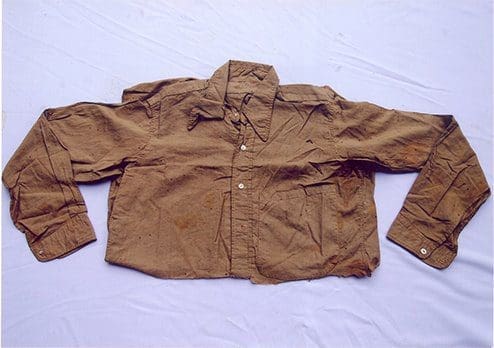 Okay guys. I want you to do one thing first. Whip out your phone calendars, and check the date. If you aren't the sort who dropped your mobiles while drunk/asleep/being stupid, your calendar should read the following date: 23rd March 2012.
Now, think about the significance of this day. What could have possibly happened today? Are you feeling pissed off that today being Ugadi wasn't declared a holiday by your college? Or are you feeling cheated after watching a sorry piece of film called "Agent Vinod"? Are you feeling glad that it's the end to a week, and looking forward to the weekend? Nothing else?
Hmmm, stop scrambling your brains. Allow me to put you out of your misery. On this day, eighty-one years ago, three young, thought-provoking, idealistic, and revolutionary souls, Bhagat Singh, Sukhdev, and Rajguru, were martyred, on the sacred altar of patriotism. These three young men, barely aged twenty to twenty three years old (Yes, They were indeed THAT young. Twenty three was then, and even now, an age when you are worried about finding a job after graduation. Not an age to go running head long into your death.) went, according to legend, smiling and singing for the noble cause of patriotism, and not screaming, nor weeping, nor silently supplicant towards their fate. Much has been said and done on the noble lives these trio had led. They have been alternately praised and criticized for their actions, and immortalized in stories, songs, movies, and every possible medium of communication that is prevalent in India. Assuming this, one would safely say their sacrifice will never be forgotten.
Or has it already been forgotten? To those of you who ardently believe in the principles of the freedom struggle, forgive me for my trespass. My intention is not to provoke or agitate, but to engage in a meaningful debate.
Some days back, on Valentine's Day, I had received some SMSes from well-meaning friends, who abhorred the very thought of celebrating love on a day when Bhagat Singh and his comrades met their maker. I know they were well-intentioned, but if there's one thing that truly pisses me off, it's an ignorance of history. I mean, really? Can't you verify your facts before spreading your messages? In the age of the internet, you cannot hide behind the fig leaf of ignorance. Now, coming back to where I was, the sheer ignorance of the significance of the true date of the martyrdom of Bhagat Singh's bravehearted band, baffles me to say the least. And that is why I wish to speak on whether he has already been condemned to the foot notes of history, only a figure to be mugged up in high school social studies.
Unless you're tremendously deprived of knowledge on India's freedom movement, you would know that Bhagat Singh was far mature beyond his years. He dreamed of a socialistic India, which conformed more or less to the ideas of Marxism. He truly believed that if he put in all his life was worth, his contribution would not go in vain. That India would rise from it's deep, dark slumber. That the country would reach striking levels of prosperity. That every Indian, irrespective of caste, creed, and religion could live together in peace and harmony. This was the vision of India that he sang paeans to on the way to the gallows.
Bhagat Singh ought to be having a special significance in our national conscience, far more significant than the one accorded to him. When I see all these opinion polls conducted as to who is truly a youth icon of India, answers like Rahul Gandhi, or Narendra Modi pop up time and again. With all due respect to these eminent personalities, and their wide-spread following, did Rahul Gandhi ever stand up for the rights of his country men when his nation was being trod over on the world stage? Did he even for that matter man up and take responsibility inspite of all the infleunce that he has? Did Narendra Modi ever gather the courage to shoot a senior British officer, who held a significant role in the inhumane killing of an eminent leader like Lala Lajpat Rai? Forget that, did he even raise his fingers, despite being the CM of Gujarat, when the Godhra Carnage happened?
Unlike many of our so-called icons, Bhagat Singh stood trial without any qualms. He did not appeal for bail. He withstood the harshness of the jails of British India, even going on hunger strike for the sake of his fellow prisoners upon being shocked by the cruelty meted out to the inmates there. Unlike many of our so-called leaders, Bhagat Singh did not feign "chest pain" or "back pain" or any other sort of pain while in prison. He was tortured, beaten black and blue, and laughed at by his prison authorities. But he took it all in his stride. He used his trial as a means of inspiring a nation, and not as a means of claiming "temporary insanity" at the moment of his crime. Bhagat Singh did not even want his parents to appeal his conviction, unlike current high profile politicians, who inspite of overwhelming evidence, use their crooked means to subvert the system to their whims. Even if sentenced to lengthy prison sentences, some of them live a life of comfort in their cells, availing of facilities like TVs and Cell Phones, and walking side by side with the authorities, as if they were blood brothers.
It is astounding that in a country like India, with an overwhelming majority of people who are currently around the same age as Bhagat Singh at the time of his death, is still ignorant of the sheer absurdity of it all. We only complain when something affects us on a personal level. We do not care if corruption continues unabated. We participate in so called "struggles" like Sri Anna Hazare's Jan Lokpal Movement only because of the media coverage. We are the sorts who at the end of the day, are fearful of being slapped with a criminal record, and would rather be happy working for MNC's abroad, instead of building our nation in whatever means we can. We don't realise that with every passing moment, we are condemning our nation, and with it, ourselves, to the politics of hate. And at the end of the day, we all carry out status messages criticizing or making fun of a political event, only when it trends.
We are hardly living up to the standards set up by martyrs like Bhagat Singh. I'm not saying that we all should go around shooting the corrupt, or killing the evil people in our society. Please, have a moment's silence for the blood, sweat and tears that the likes of Bhagat Singh had sacrificed in the name of freedom, and think over all the injustice in our country. All it takes is for each one of us to make an individual commitment. That we would not let a day like this go uncommemorated.That we would not let this loot of country go on. That, if there indeed is a heaven, unlike the atheist that Bhagat Singh himself was would have liked to believe, that Bhagat Singh ought to see us, and feel vindicated by the life he led, and not shake his head in dismay, wondering where it all went wrong.
Jai Hind.