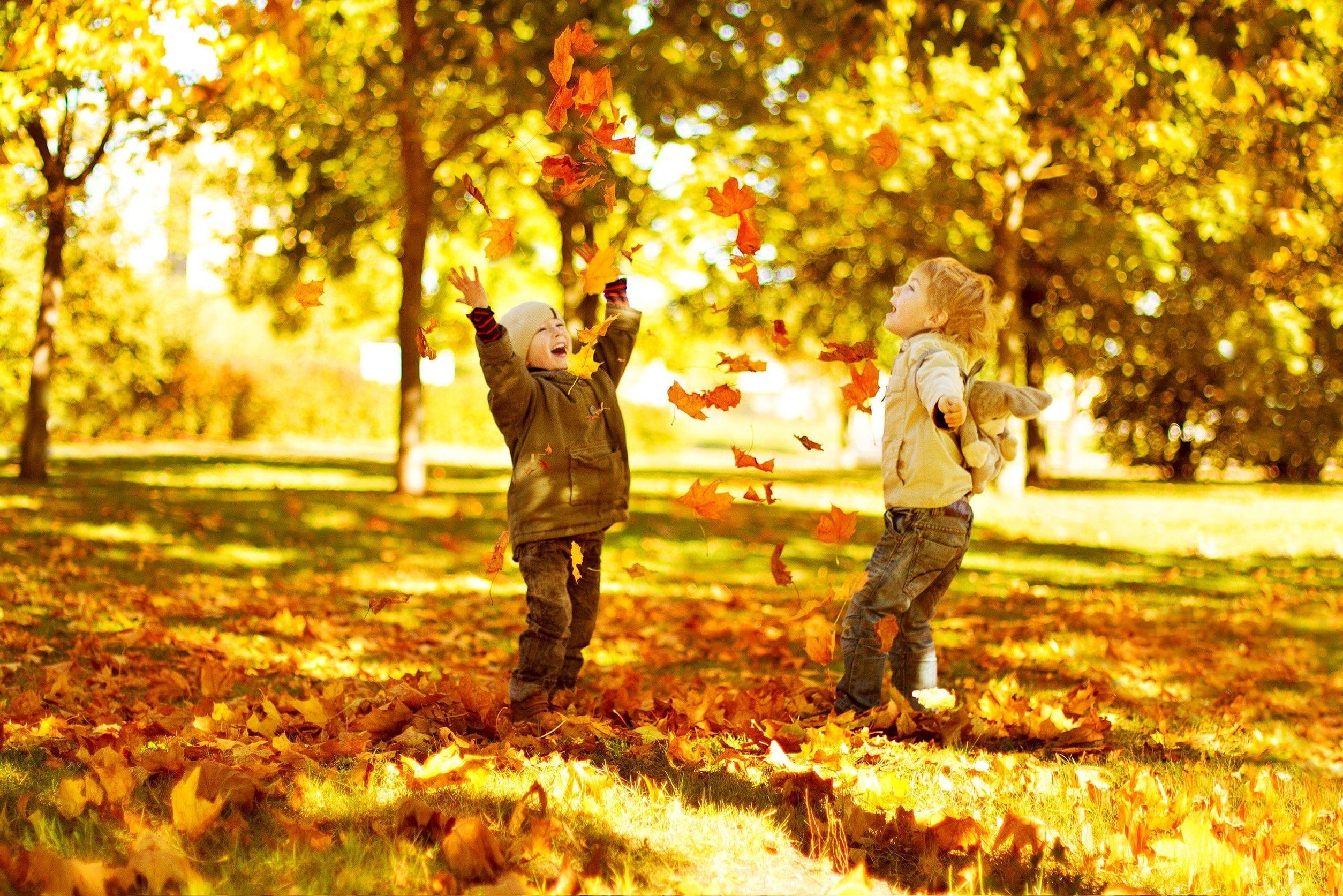 I absolutely love fall. Crisp air, crunchy colorful leaves, and the smell in the air I can't describe. To me it is the best time of the year, and if I could I would have a year of falls and forgo the springs, summers, and winters. With my love of fall comes my enthusiasm for adding lots of family activities to our already busy calendar. I can't stand the thought of passing on an opportunity to visit the apple orchards and cider mills, hopping on the hay wagon for a ride through the pumpkin field, or just a quiet walk through the park enjoying the beautiful leaves. I love it all, but unfortunately like many of today's families we can't possibly fit it all in and keep up our sanity at the same time. So reluctantly we have narrowed our list down and try every year to do what we consider the "must do's". Here's our list, what's on yours?
1. Bury Ourselves in Leaves – We start by giving everyone big enough a rake and together work all the leaves into one large gigantic pile. Once the leaves are piled high, we hold contests to see who can make the biggest and funniest jump into the leaves or take turns burying each other.
2. Visit a Farm –Many farms are now opening their barn doors to families during the fall months and hosting activities such as cow milking, sheep shearing, butter making, and yes even those back-breaking hay rides. This is a favorite with the kids.
3. Take a Hike – We take advantage of the cooler weather and beautiful foliage and hike through the woods. We collect leaves and acorns to save in a memory box, press into a family scrap-book, or use to adorn a family totem pole.
4. Visit a Corn Maze – Many farmers are converting their harvested corn fields into corn mazes and inviting families to find their way out. This is a great activity for families with older kids who love to explore.
5. Make Apple Cider and Caramel Apples – What better way to enjoy the apples of the season than with warm cider and apples buried in caramel topping? These are great for those cooler fall evenings as an after dinner snack.