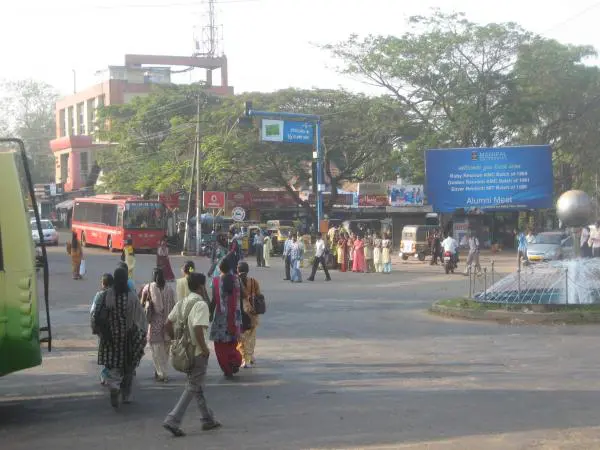 The rocket-engined buses raging on the roads..really! Dear drivers,at some heart-stopping moments(true especially,at the Tiger Circle) it seems like you are coming right for us.
The reluctance and at times even blatant refusal  by the Doberwomen/men open the hostel doors when combo-cards are unavailable. In times of urgency,this can be  nerve-wracking!
The ridiculously outrageous fares demanded by some auto-wallahs..with full confidence and gusto. Bargaining in any way is mostly of little use,and 'boss-ing' around doesn't help either!
 The otherwise out-of-order-ATMs,which when working dispense nothing less than Rs 500. Now,not all of us can afford that kind of flamboyance can we?
The child-beggars at Tiger Circle, who refuse to let go of you,with demands ranging from money to juices/drinks to puffs/buns. Childhood is a period meant for sound nurturing,hence an adequate full-time measure for these kids is essential.
The ferocious crow-attacks which can happen when you are at blissful peace with that sandwich or puff and least expect it. Do crows never migrate?
Come May-June,and the never-ending rains! My apologies to all ardent rain-lovers, but hey..anything in excess is bad,isn't it?
Not to forget,the rather infamous, sweat-it-all-out weather which precedes the rains and persists for a good-amount of time. Seriously,time we stop cutting trees here!
Do let me know what other things need to be changed and which things from the above list need to stay as is. I will petition the higher authorities for the same 😉