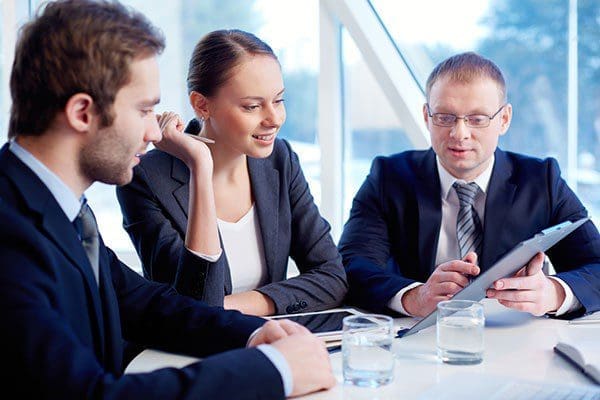 The service business is a great way to build a consistent income source. The reason is that it does not require you to spend a lot of money. You can start even from the comfort of your home. It can also be done alongside your regular job. Service business bloom once you have built a client base. But let us figure out what a service business is.
A service business involves trading your skill and time and getting paid for it. Even with a lot of automation, you still need people to run a computer command. In simple words, a program cannot automate itself, right? A person has to manually do it. So, there we need the services of an IT expert to do it. B2B ideas are better at turning to a service business. It is because selling to businesses works better than selling to customers. In this article, we will talk about some service businesses that can be done remotely. 
1) SEO Services
We are living in a world that is increasingly going digital. It is estimated that in 2020, there will be more than 2 billion online buyers in the world. It has created opportunities for a lot of businesses. Search engine optimization is one such business.  SEO is a business that does not require a lot of startup costs. You can do it from any location. Around 85% of retailers are agreed that SEO attracts more customers to their business.
As per Olympia SEO, search engine optimization services can be broken down into the following pieces.
Content writing
On-page and Off-page optimization
Link building
Website Auditing
Businesses also need keyword optimization for their websites. For example, your client is offering a carpet cleaning service in London. They want their website to show at the top of search results. The most searched keyword is carpet cleaners London. Now, you will work on optimizing their website as per that keyword.  It all depends on how good your client base is. A satisfied client will keep coming back to you in the future.
 2) Social Media Marketing Services
Social media marketing is another great idea for a service business. Social media offers a huge target audience to businesses around the world. With its 3.5 billion active users, social media will continue to play a big role in the growth of e-commerce. Social media marketing is making use of all the social platforms to market products and services of different businesses. This service business can actually provide you with a reliable income source. Social media marketing includes collaborations with celebrities, bloggers, and influencers. This way you can also put your social media addiction to good use.
3) Web Designing Services
Web designing is the best business to start from even your home. There was a time when it required certain skills to do web designing. Nowadays, it has become rather easy. You can start your own business offering web designing services to clients. Developing a simple website is not that much of a tough task for Website designers from Manchester. You can earn quite a lot on a single project. But you cannot delay it any further. The reason is the younger generation already has a grip on this skill. Once they grow old, they would be doing it by themselves. So, time is literally money if you want to start a web designing business today.
4) Writing Services
It is a great time to bring out that hidden writer from inside you. If you love writing, you should turn it into a business. The only thing you need is to provide quality-rich content to other businesses. You can also start your own blog and earn from affiliate marketing, advertising, referrals and etc. You can also start bidding for writing gigs on Fiverr. Once you have developed good trust with your clients, you can bid for more orders. This way you can expand your services by hiring new people. You can earn a lot of dollars for your writing services. And you can easily develop it into a standalone service business.
5) Graphic Designing
Look at all these brands with unique icons which are their digital identity. For example, Twitter has a unique icon. If you have a creative mind and design ideas, you'll find businesses paying for your skills It is a skill that will always be in demand. Graphic designers are paid a lot for their services. And it is a good idea to start your own service business. Once you build up a loyal client list, you can start thinking about expanding your service offerings to other designing services. Since this business is always in demand, you can always have a reliable income stream.
6) Copywriting Services
Copywriting has been a highly demanded service for a decade now. The reason is that most businesses have an online presence. Things like digital marketing need a quality copywriter to produce appealing content. It is a little tough due to competition among the copywriters. It also takes a lot of time to develop yourself into a skilled copywriter. But this business does not seem to go down any time soon. You can write newsletters, marketing copies, brand promotion, and even start your own blog as well. In short, copywriting can be a successful base for a service business.
7) Digital Marketing
Digital marketing is another exciting idea for starting a service business. The purpose of digital marketing is to promote businesses, products, and services through digital channels. It includes email and social media marketing. It also includes SEO and content writing services.  Businesses around the world seek email marketing to boost their leads and conversion. It offers as much as $44  for every 1$ spent.  Social media offers an audience of 3.5 billion active users. Businesses want to expand their reach to more audiences. This provides an opportunity to take it up as a service business. 
8) Event Organizing
According to a study, spending on event organizing and planning has reached $500 billion. Some of us have a knack for organizing birthday parties and outdoor events. It is a good idea to start this skill as a service business. Start with small scale events and then take it up a notch. You will have enough time to scale your business. You can also hire more people to help you with bigger events. This way your business will grow into a brand.
Conclusion
The service business is in high demand these days. The business ideas discussed in this article will point you in the right direction. These businesses are easy to kick start as they don't require a lot of staff. Although, you will need to have a few people around when you expand it. But first, you'll need to build clients' trust in your services. Once you have done this you can start thinking about expansion. Service business offers you much-needed flexibility in working hours. You can utilize your spare time to earn extra income. It is going to be tough in the early day. But you will have us to help you on your journey. By the time you finish reading this article, you'll have a few ideas to start your service business.
Author Bio:
Arslan Hassan is an electrical engineer with a passion for writing, designing and anything tech-related. His educational background in the technical field has given him the edge to write on many topics.